Spring and summer months are full of blooms just as this collection of Amazing Crochet Bedspreads. Each granny square has a flower center and there are multiple possibilities of color combinations. These two versions have white frames around the flowers but you can change that to your liking. What`s more they are so versatile because you can make either a bedspread or a baby blanket just by adjusting the amount of blocks. It`s up to you. Finally you can finish your blanket with simple border or go for lacy and more intricate design. Also bear in mind that handmade gifts are precious and these afghans would be perfect as wedding or baby shower presents. Check out these free patterns under the links below and don't forget to follow us on Facebook Fanpage and Pinterest for more creative ideas!
If you need more inspiration, check out our collections of Afghans in Bloom and Classic Granny Blankets.
Sunburst Granny Square Blanket Free Crochet Pattern
Colorful flowers in white frames make this absolutely stunning blanket. You can choose your own color scheme as well as adjust the size by making more of fewer squares.
Level: intermediate Author: Joanne Loh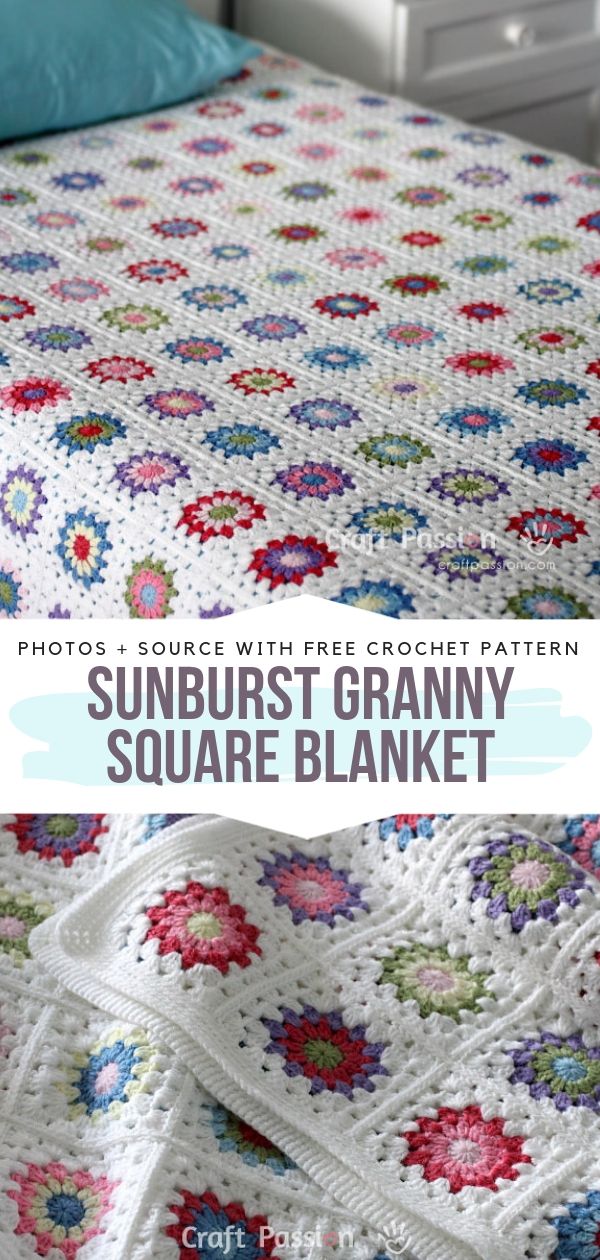 You will find the pattern here. More info here. 
Field of Flowers Free Crochet Pattern
Unusual flower motif and endless color combinations give this blanket truly beautiful look. You can finish it with delicate scalloped border.
Level: intermediate Author: Catherine Bligh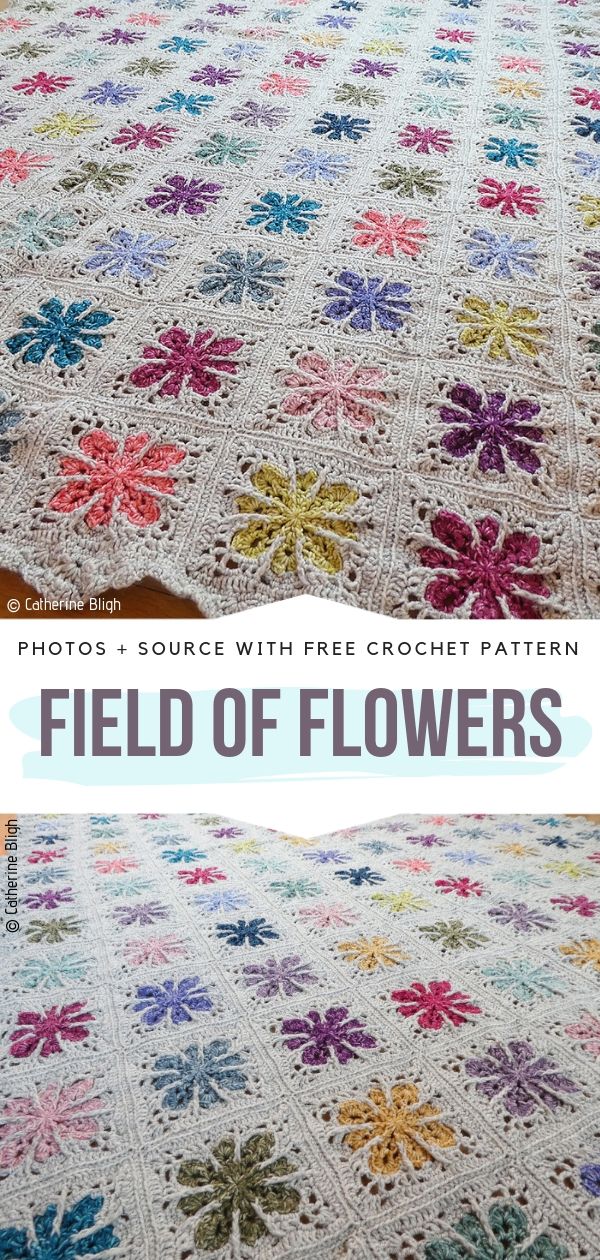 You will find the pattern here.