Spring is surely the time of fresh beginnings and exciting new adventures. Today we are inviting you on a trip to the wonderful land of granny squares. Simplicity, charm, color! This is the essence of the patterns we have chosen for today. You will certainly have so much fun with this selection of Easy Spring Granny Squares. Check out the free patterns under the links below and follow us on Facebook Fanpage and Pinterest for more creative ideas!
If you need more inspiration, check out our collections of Burst of Color Squares and Inspiring Squares.
Easter Granny Squares Free Crochet Pattern
So easy and yet so beautiful! This collection of colorful granny squares will make every crochet newbie smile. Even if you are at the beginning of your crochet adventure, you can enjoy your first handmade blanket before Easter!
Level: beginner Author: Justina Kirkwood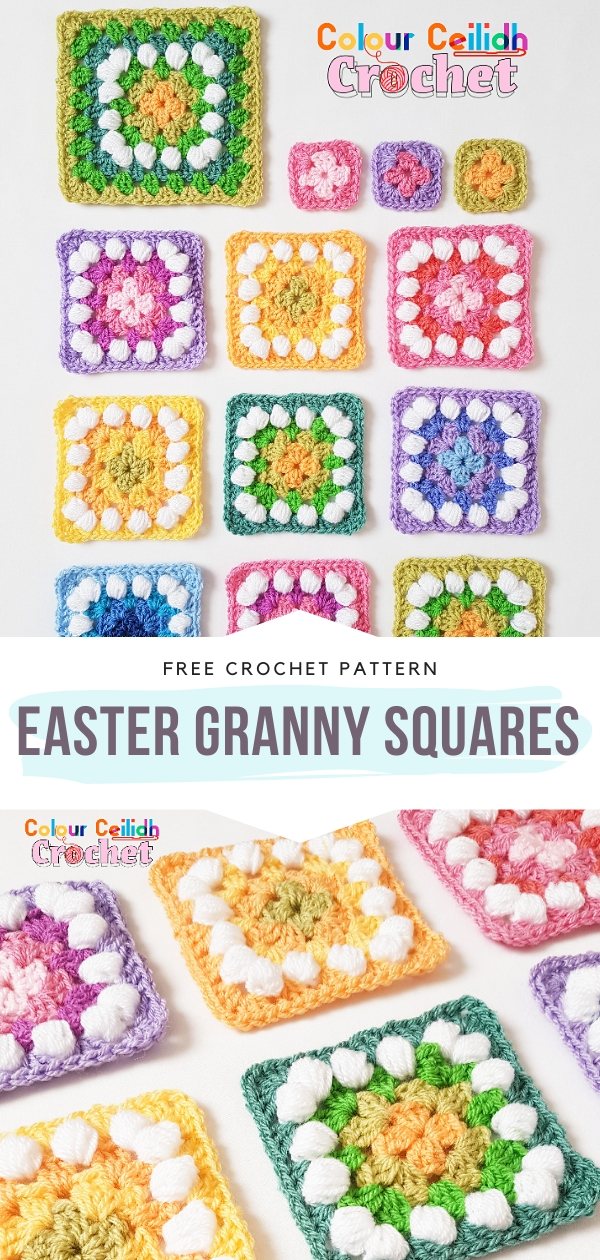 You will find the pattern here. More info here.

Four Point Butterfly Granny Square Free Crochet Pattern
Create a beautiful afghan or a set of coasters with this lovely square pattern. You can join it with other granny squares or use it as a starting point of your blanket instead. Everything is up to you! The project is evidently easy enough for beginners and lets you try out many color combinations.
Level: beginner Author: Joanita Theron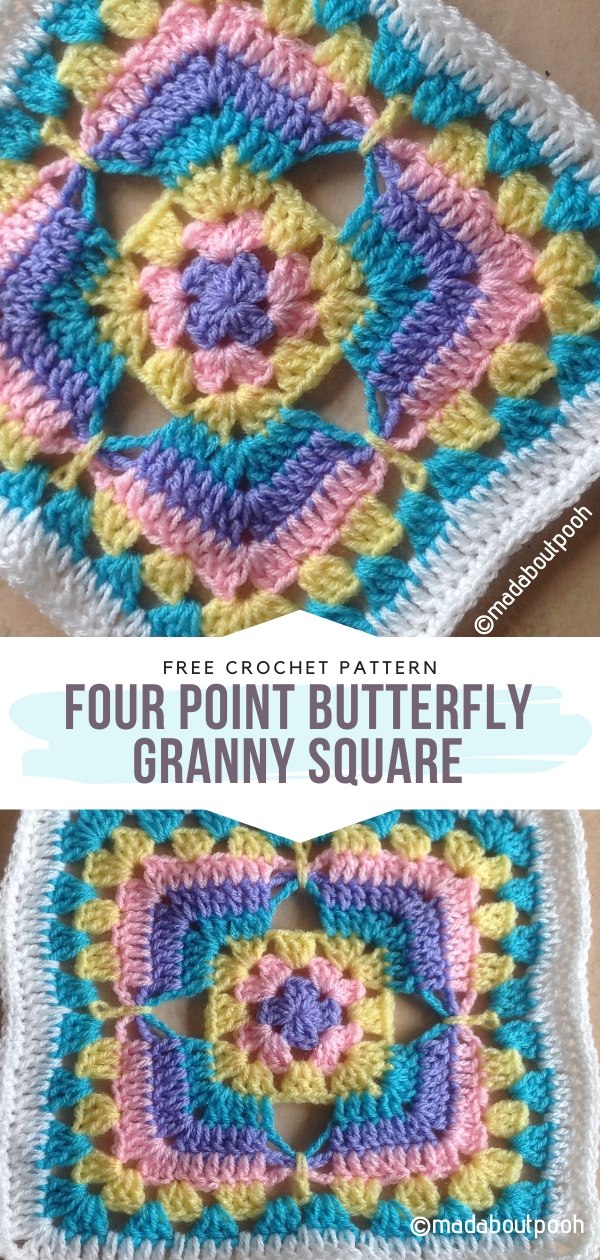 You will find the pattern here. More info here and here.