Hello there, lovely people! Are you in the mood for a fashion talk today? Or maybe for knitting patterns for tank tops? That's great! We are focusing on one of the most important trends of all times – simplicity. These examples of Minimalist Summer Tank Tops certainly deserve a place in your wardrobe. We think you will keep coming back to these patterns year after year. We surely will! Even beginners can easily follow the instructions by the two experienced authors we want you to meet. Grab your needles! Check out these free patterns under the links below and follow us on Facebook Fanpage and Pinterest for more creative ideas!
If you need more inspiration, check out our collections of Enchanting Shawls and Summer Boleros.
Sandpiper Tank Free Knitting Pattern
How chic is this pattern by Aubrey P Busek? Absolutely awesome! You can mix this gem both with shorts and skirts, it will always look fabulous. Will you stick with this mix of neutral colors or go for something more vibrant instead? Knitting patterns for tank tops are always so fun to work on.
Level: upper beginner Author: Aubrey P Busek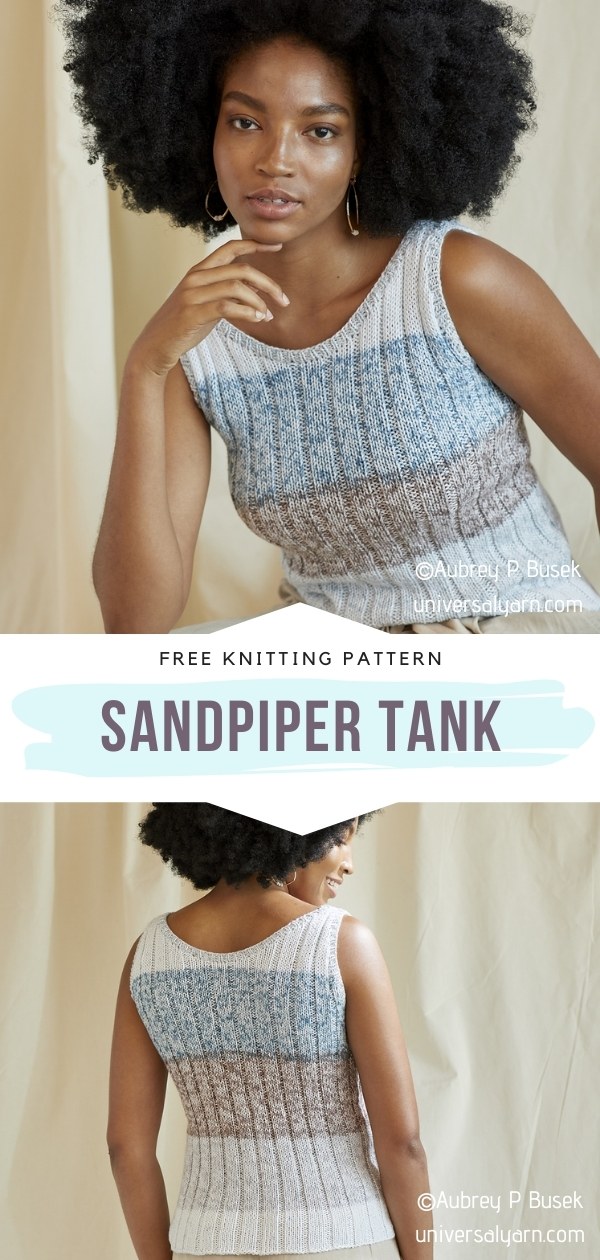 The original pattern and the photos are available on Universal Yarn here. More info on Ravelry here.
Lace Back Tank Free Knitting Pattern
This lovely tank top designed by Joan Horton amazes us with its perfect simplicity. On top of that, the pattern gives us so much room for experimenting with colors and different types of yarn. You surely won't stop after knitting just one top!
Level: intermediate Author: Joan Horton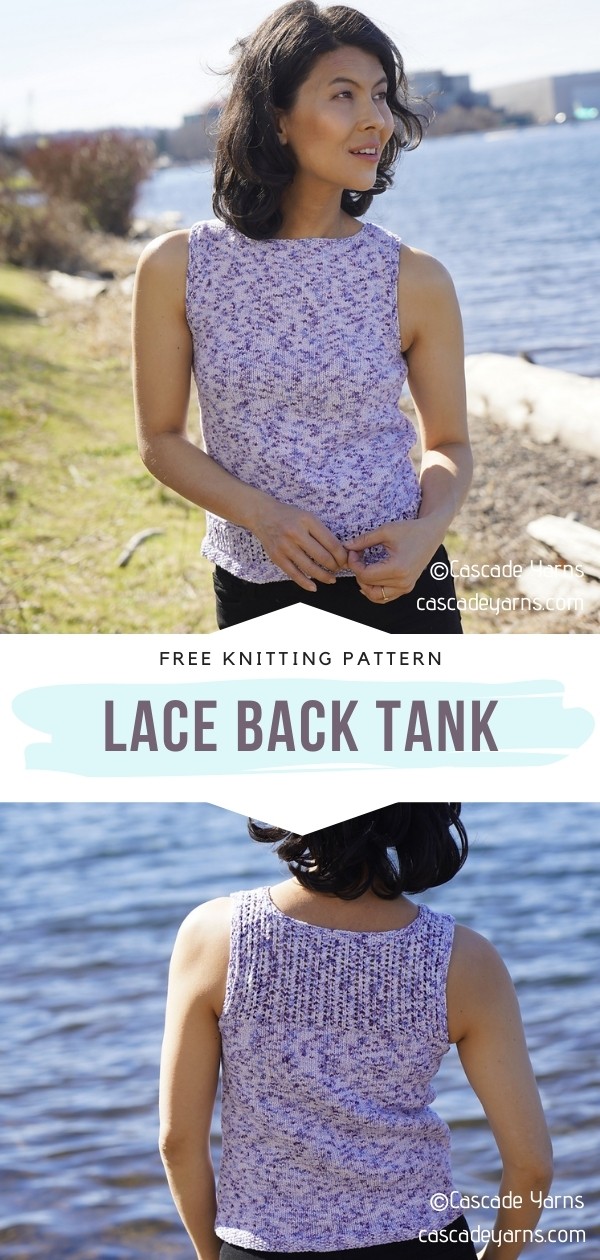 The original pattern and the photos are available on Cascade Yarns here. More info on Ravelry here.