Blankets are perfect essentials for any household. They are great for snuggling at any time of the year but since the festive season is near why not give a go these Snowflake Blanket Ideas. These two I have chosen today will not only add a warm touch but also a pop of color. Because who said the snowflakes should only come in white or blue? Pink, yellow or green will definitely give you a modern twist and moreover you can use them all year round. These blankets are ideal on-the-go project and give you an opportunity to learn new crochet skills too. How about trying a tapestry crochet or going for hexagons that will be a perfect break from crochet squares. Check out these patterns under the links below and follow us on Facebook Fanpage and Pinterest for more creative ideas!
If you need more inspiration, check out our collections of Amazing Hexagon Blankets and Fabulous Applique Baby Blankets.
Snowflake Afghan Free Crochet Pattern
Let it snow, let it snow! With Snowflake Afghan you can invite beautiful winter to your home for good. It may be a lovely seasonal piece, but who said you should keep it packed when the spring comes? I tell you, this beautiful hexagon pattern will look stunning all year long. Choose your colour palette and try it today!
Level: upper beginner Author: Lois Olson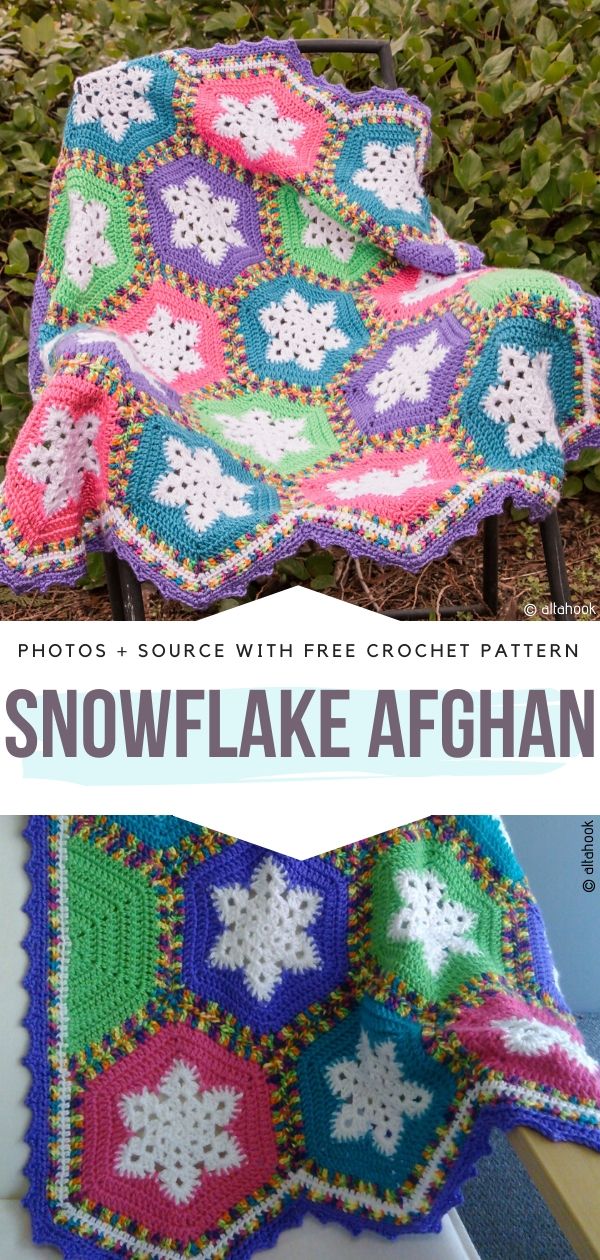 You will find the pattern here. More info here. The above version here.

Snowflake Crochet Blanket Free Pattern
If you`re looking for a modern festive design then this blanket will surely catch your eye. Colorful snowflake motifs certainly pop and you can mix and match them as you like. It is a great blanket if you`re after stylish accessories.
Level: intermediate Author: Yarnspirations Design Studio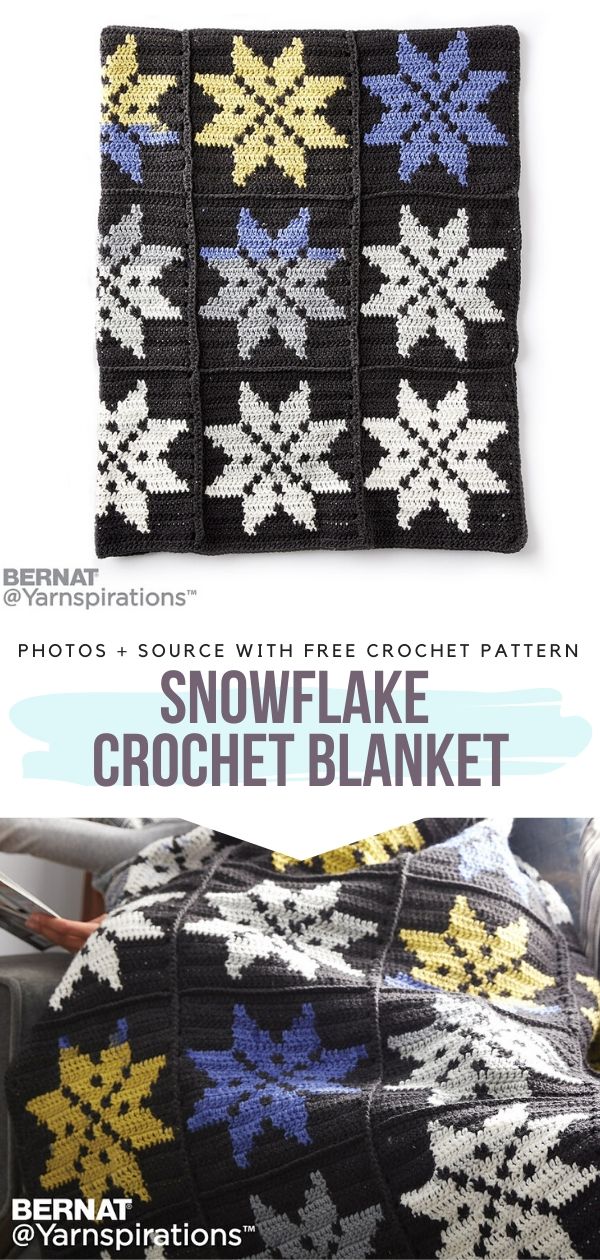 You will find the pattern here. More info here.