The granny square has been around for many years and comes in all patterns and sizes. Now you can take it to a new level with these Modern Granny Square Blankets. The designs are still colorful however the frame of white or beige makes it subtle and delicate. You can either go for soft pastels or maybe you want to make the statement with bold colors. The choice is all yours. These blankets work up fast and are certainly fun to make. They are perfect for kids` rooms as well as living rooms because they`re bright and eye-catching. They also make a delightful gift for baby showers or other occasions. Check out these free patterns under the links below and don't forget to follow us on Facebook Fanpage and Pinterest for more creative ideas!
If you need more inspiration, check out our collections of Beautiful Flower Hexagons and Mosaic Pattern Blankets.
Sweet Granny Baby Blanket Free Crochet Pattern
This classic granny square blanket by Toni Lipsey has a cool modern look. The alternating rows make it fresh, and the lacy pattern is great for summer. You can adjust it to seasons and personal preferences by playing with colors.
Level: beginner Author: Toni Lipsey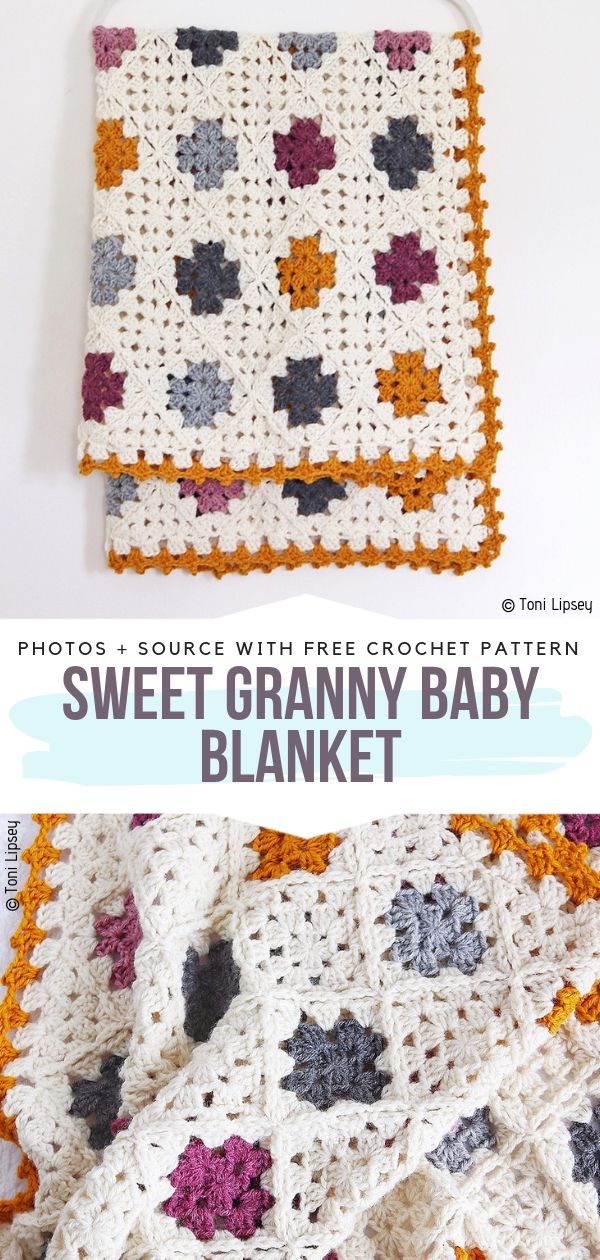 The original pattern and the photos are on TL Yarn Crafts here. More info on Ravelry here. 
Squared Free Crochet Pattern
This blanket by Carle' Dehning is a classic granny square with great texture. The pastel colors make the blanket delicate and light, therefore ideal for summer. You will surely enjoy it in other seasons too!
Level: upper beginner Author: Carle' Dehning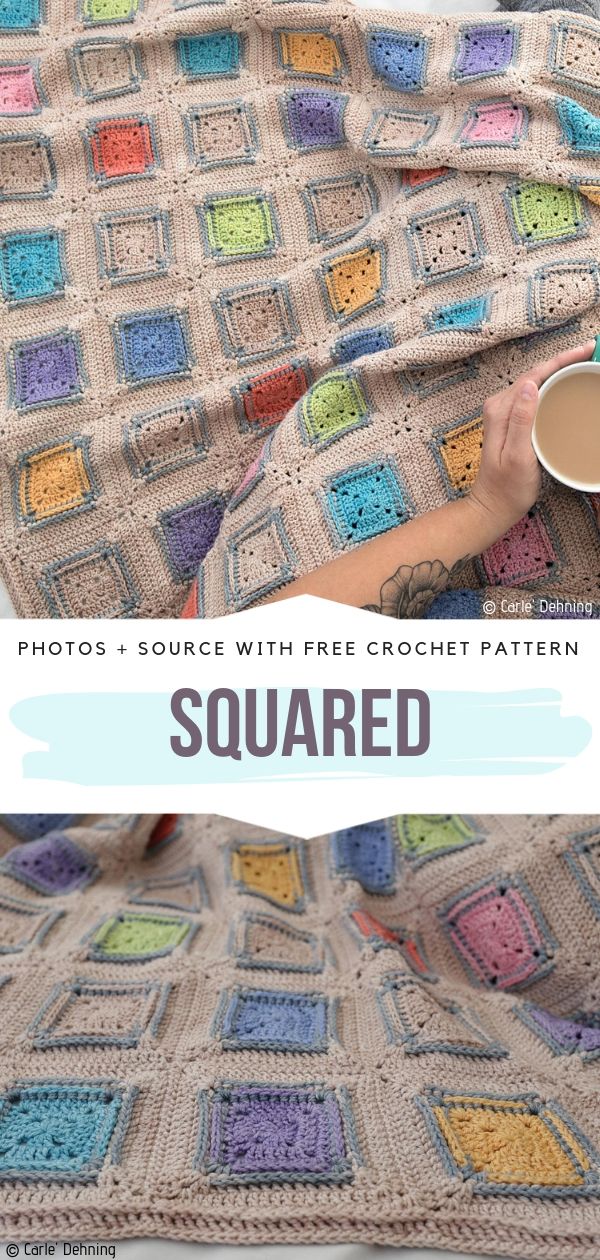 The original pattern and the photos are on Nurturing Fibers here. More info on Ravelry here.
Granny Blanket Free Crochet Pattern
What a delightful blanket! Every pattern based on timeless granny squares makes us feel at home. Do you feel the same? If you want to crochet something classic, this option from brilliant Emma Carter is certainly for you.
Level: upper beginner Author: Emma Carter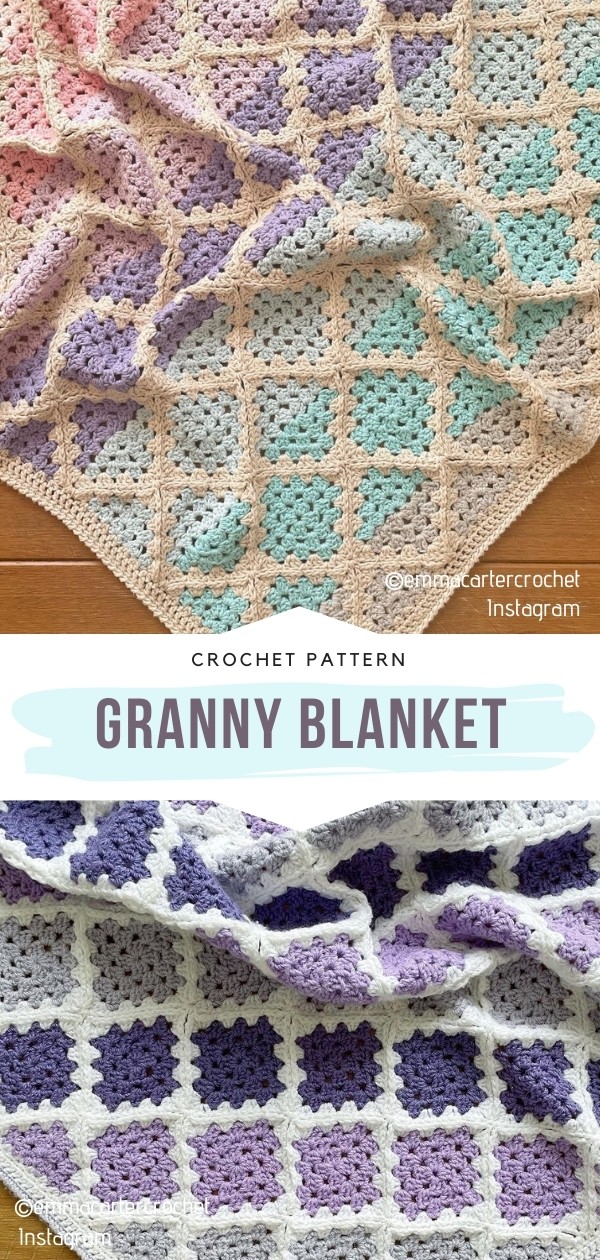 The photos are on Emma Carter's Instagram here and here. You can use a paid pattern that can be found on Ravelry here or a free version from here. The granny square pattern is on Ravelry here.