Hello there, beautiful people! Are you enjoying the holidays already? We hope you are all in the mood for exciting new projects. If you are still in the process of preparing your summer outfits, you have definitely come to the right corner of the Internet today. These examples of crochet patterns for Creamy Beige Summer Tops will surely inspire you to create real fashion gems. Both designs celebrate minimalism and the power of bright, neutral colors. Sounds lovely, doesn't it? Let's dive in! Check out these free patterns under the links below and follow us on Facebook Fanpage and Pinterest for more creative ideas!
If you need more inspiration, check out our collections of Chic Ruanas and Airy Shawls.
Seascape Scallop Tank Top Free Crochet Pattern
What a pretty top for a carefree day at the beach, right? Evidently! Brilliant Grace from For the Frills has created a beginner-friendly pattern this time. It will surely serve you for many seasons. What color will you go for first?
Level: beginner Author: Grace forthefrills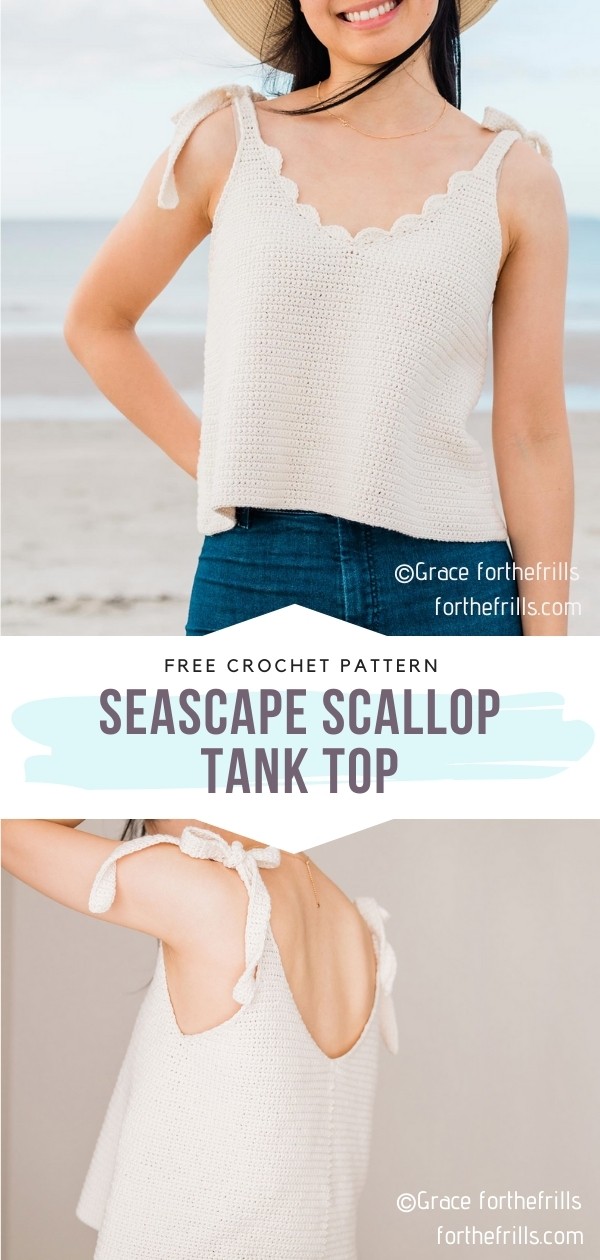 The original pattern and the photos are available on For the Frills here. More info on  Ravelry here.

Dandelion Summer Top Free Crochet Pattern
So simple and yet so attractive! The power of this design by Sanne Brand lays in its minimalist charm, without a doubt. This original cut will be great for both casual and more elegant occasions. Crochet some summer tops right away, they are total must-haves, trust us!
Level: beginner Author: Sanne Brand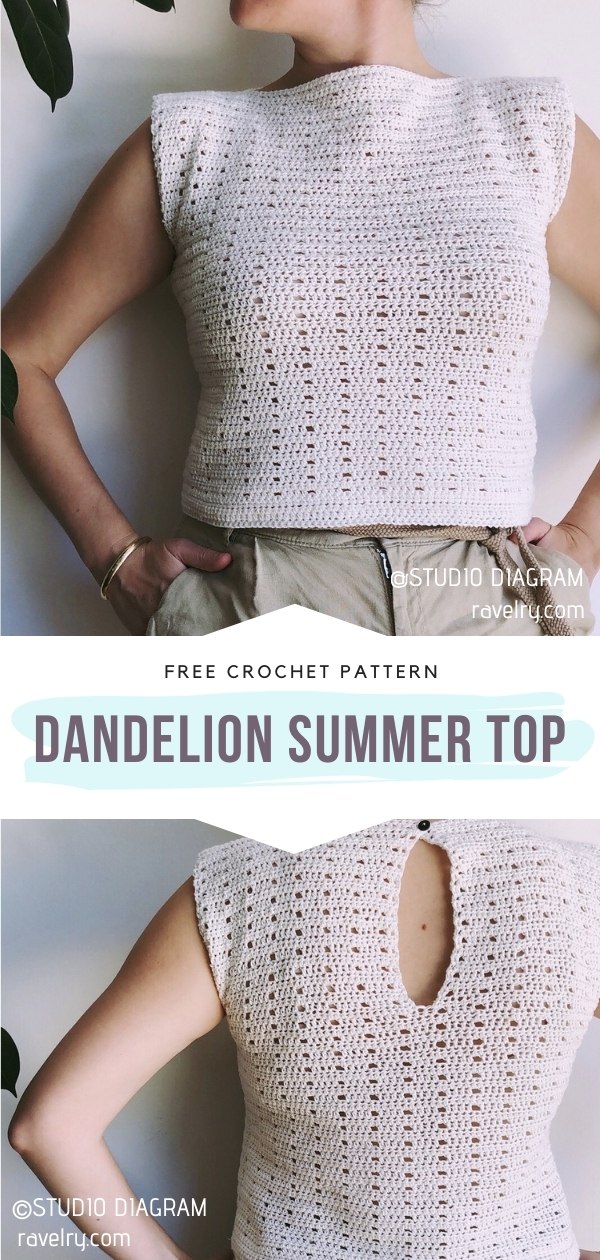 The original pattern and the photos are available on Ravelry here.