Hello there, beautiful people! We are talking about a very original fashion phenomenon today. Crochet patterns for ruanas! Are you interested? We hope so! Did you know that this outerwear was originally worn in the Colombian and Venezuelan Andes? These stylish pieces of clothing have loose fits like ponchos and slit down the front like kimonos. They suit all body types and many occasions. The exemplary patterns for Chic Ruanas for Summer are evidently great for this time of the year. If you would like to perfect your openwork, you should certainly give them a try. The two brilliant authors we've come upon will guide you. Trust them! Check out these free patterns under the links below and follow us on Facebook Fanpage and Pinterest for more creative ideas!
If you need more inspiration, check out our collections of Shawls and Tops.
Key Largo Ruana Free Crochet Pattern
What a stylish option for hot summer days evening garden parties! Heather Moore has designed a beautiful piece that will suit so many outfits for so many different occasions. We love it because it is perfectly simple. In our book, simplicity in fashion is timeless. Do you agree? Let us know!
Level: beginner Author: Heather Moore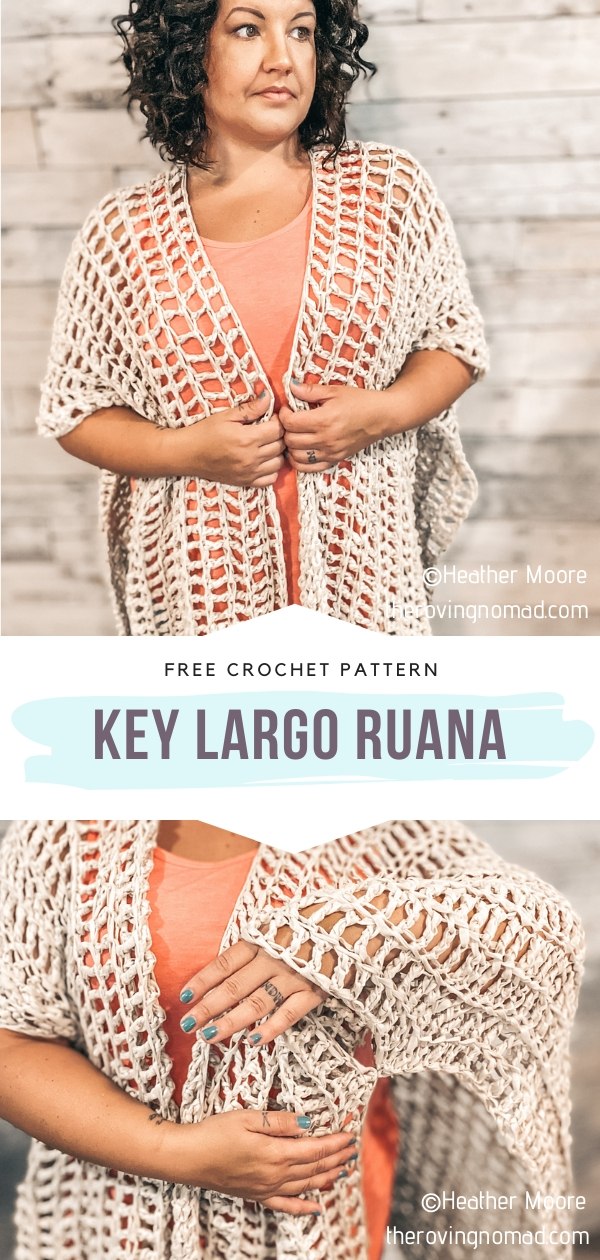 The original pattern and the photos are available on The Roving Nomad here. More info on Ravelry here.
Free Spirit Ruana/Kimono Free Video Tutorial
When do your holidays start? Whether you are staying home this season, chilling at the beach or having fun by the pool, you need this awesome accessory in your life. This hybrid of a kimono and a ruana is so stylish! Crystal White-Van Cleemput evidently has a taste for color and impressive openwork skills. We are impressed!
Level: upper beginner Author: Crystal White-Van Cleemput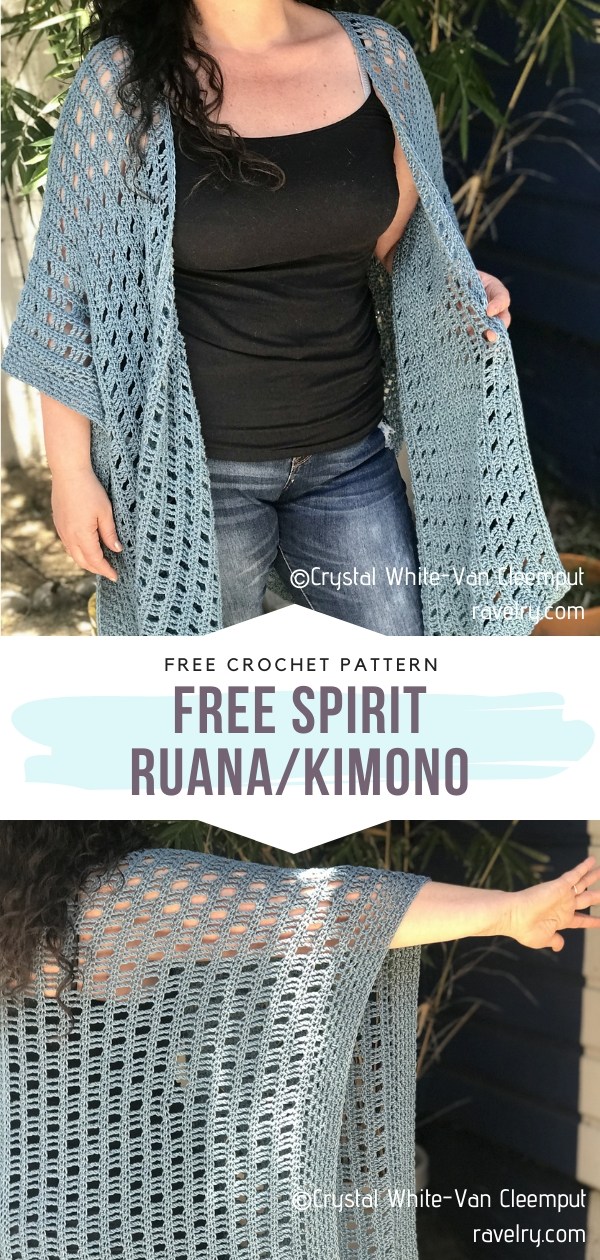 The original pattern and the photos are available on Ravelry here. The free video tutorial is on Youtube here.