Multicolor Summer Wraps with Free Crochet Patterns
Hello there, lovely people! Are you all enjoying the summer? We certainly hope so! To help you enjoy it even more though, we have thought about the best handmade accessories we can recommend to you. After all,  nothing cheers us up like a relaxing crocheting session under the sun, right? Obviously! These examples of crochet patterns for Multicolor Summer Wraps will surely be awesome as a source of inspiration for your summer crafts. Just give them a chance! Check out these free patterns under the links below and follow us on Facebook Fanpage and Pinterest for more creative ideas!
If you need more inspiration, check out our collections of Chic Ruanas and Airy Shawls.
The Joy Wrap Free Crochet Pattern
What a lovely rainbow! This mix of bright colors will keep making you smile day by day, without a doubt. If you are looking for a handmade accessory that will make you stand out from the crowd, Joy of Motion Crochet has got you covered.
Level: upper beginner Author: Joy of Motion Crochet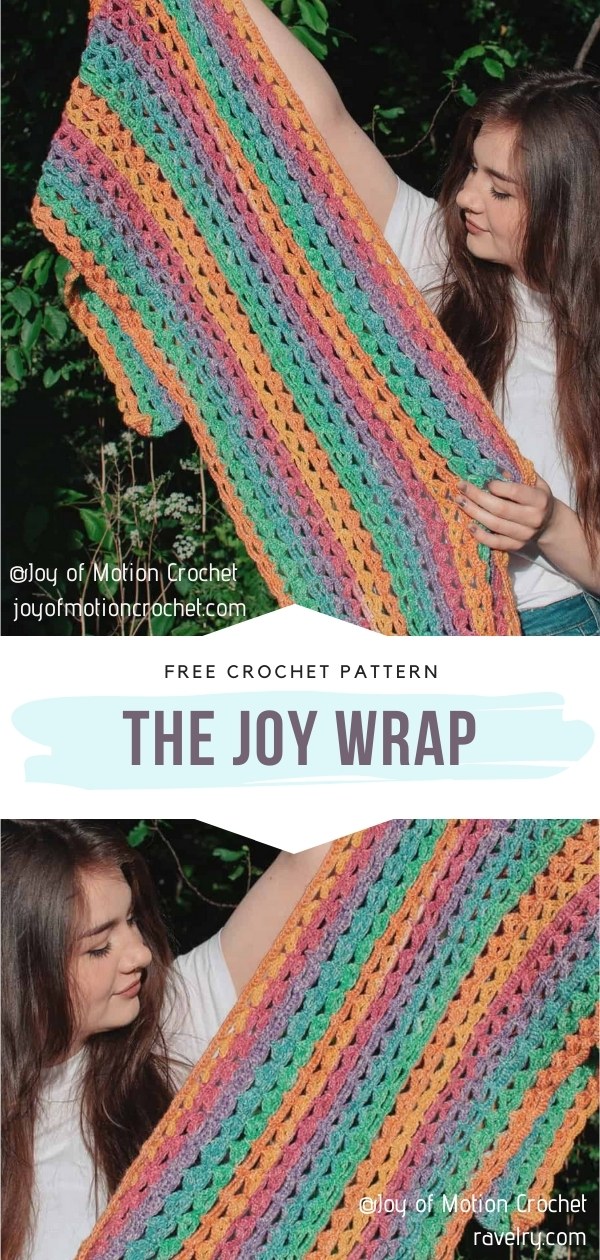 The original pattern and the photos are available on Joy of Motion Crochet here.

3D Effect Wrap Free Crochet Tutorial
What do you love the most about this crocheted wrap? Is it the spectacular ombre color palette? Or maybe the stunning stitch? Either way, you should certainly keep this pattern written by marifu6a in your library. You will keep coming back to it, trust us on this one!
Level: intermediate Author: marifu6a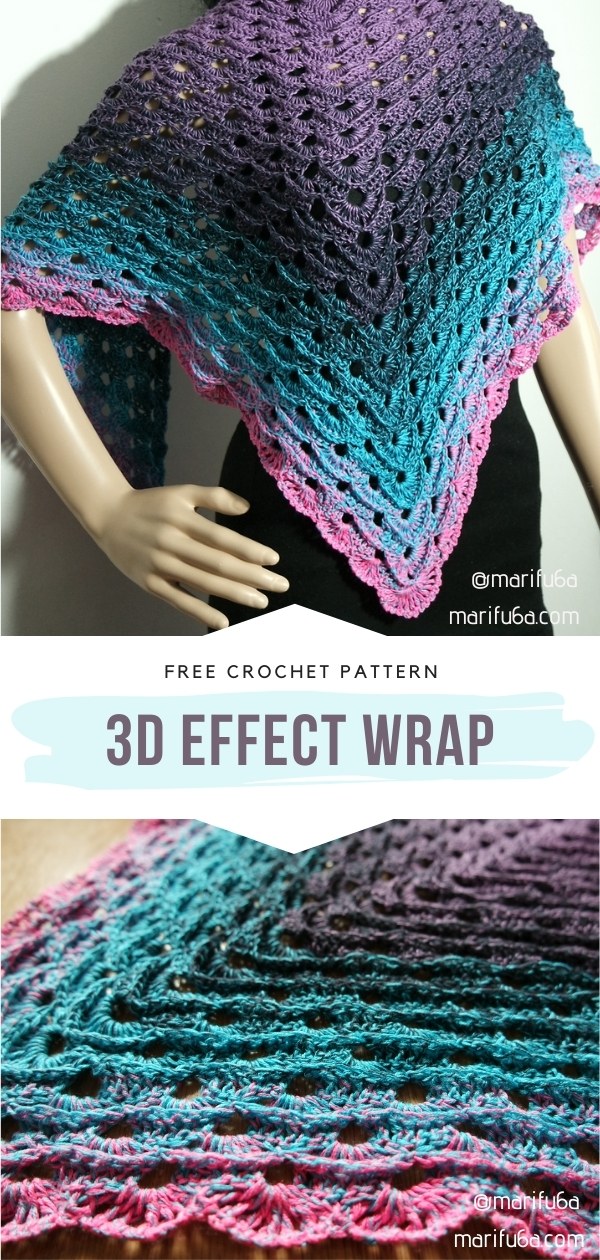 The video tutorial is available on YouTube here. The original pattern and the photos are on Marifu6a here. More info is on Ravelry here.