With winter approaching now surely is the time to add an extra layer over your outfit. Ponchos are fabulous and versatile accessories to keep you warm and also stylish. They are perfect for walks in the countryside and along the seashore. Furthermore they are easy to wear so if you`re rushing around you can definitely put them on quickly. Cowl Neck Crochet Ponchos are something to consider because of their two-in-one designs. They combine comfy blanket-like cover with cozy neck warmer. They are quick and easy to make moreover the styles are modern and fashionable so they will also be a great gift. You can give them a textured look as well as decorate them with fringes or tassels. Check out these free patterns under the links below and follow us on Facebook Fanpage and Pinterest for more creative ideas!
If you need more inspiration, check out our collections of Subtle Pink Poncho Ideas and Wonderful V-stitch Ideas.
In Pieces Free Crochet Pattern
Layer up with a lovely poncho sweater to keep you stylish and warm. It has a beautiful texture of puff stitches and a cowl neck feature as well.
Level: beginner Author: DROPS design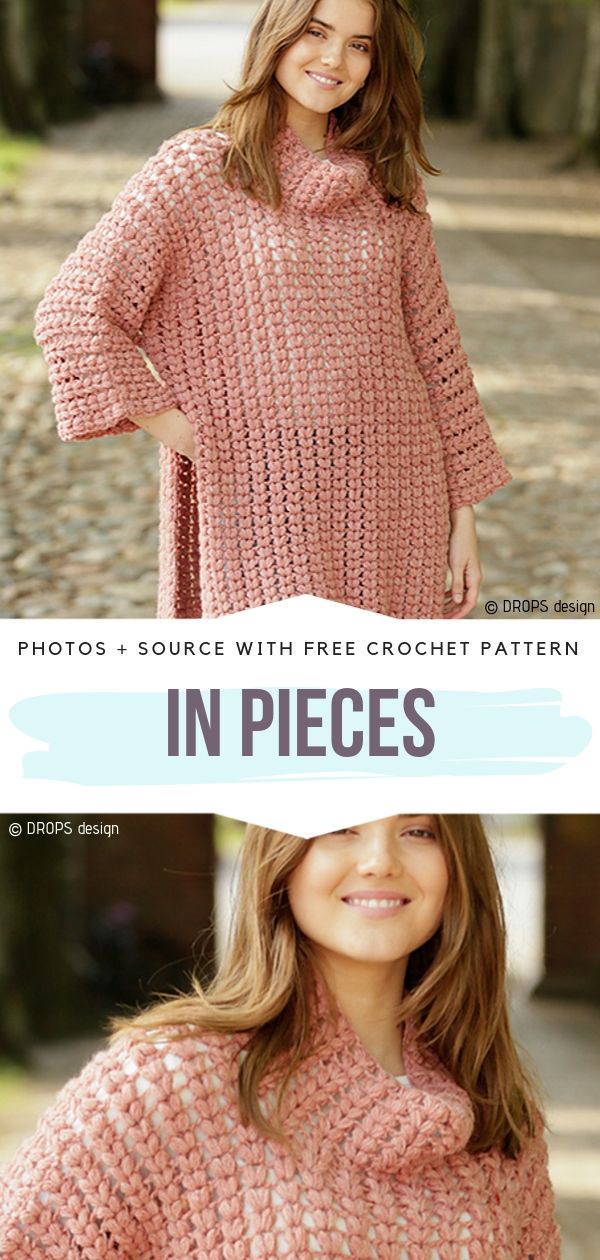 You will find the pattern here. More info here.
Glencoe Tartan Poncho Free Crochet Pattern
This cozy poncho will be a perfect accessory for cold evenings and chilly mornings. It has a classic tartan design and finished with a fun fringe.
Level: beginner Author: Olivia Kent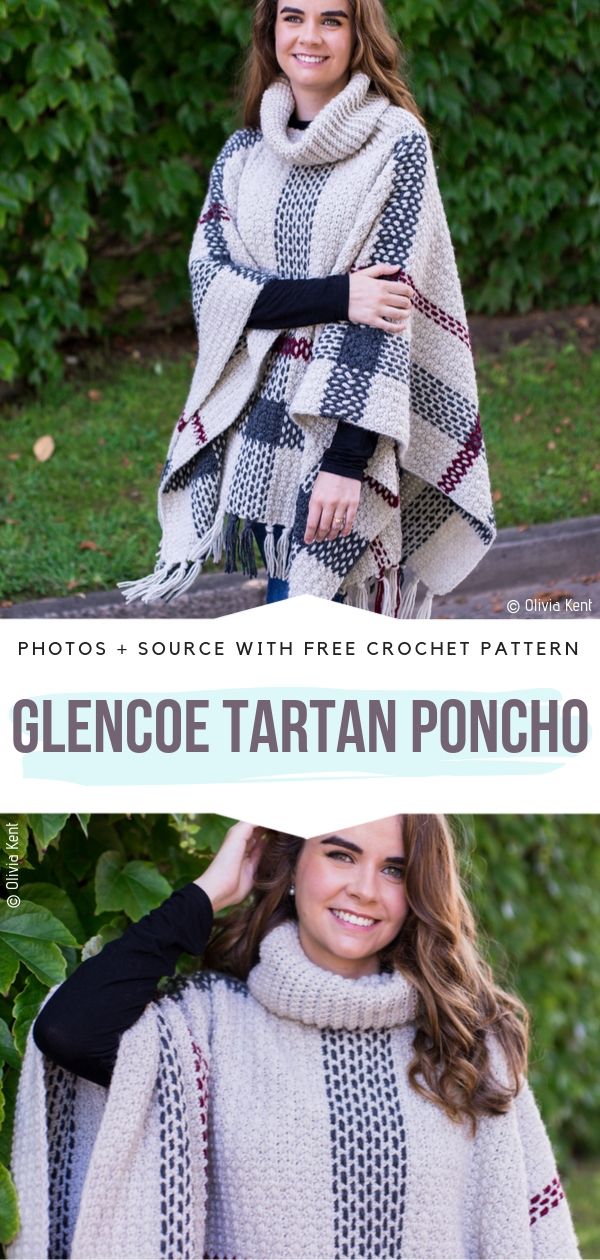 You will find the pattern here. More info here.