BB-8 Christmas Bauble is a bauble for geeks! This cute guy will look really futuristic on your contemporary Christmas tree! Create it to surprise your kids or grandkids with a fun sci-fi accent. Who said that we have to be old-fashioned? It's a great project for upper beginners. Check out this free pattern under the link below and follow us on Facebook Fanpage and Pinterest for more creative ideas!
Level: upper beginner Author: Super Cute Design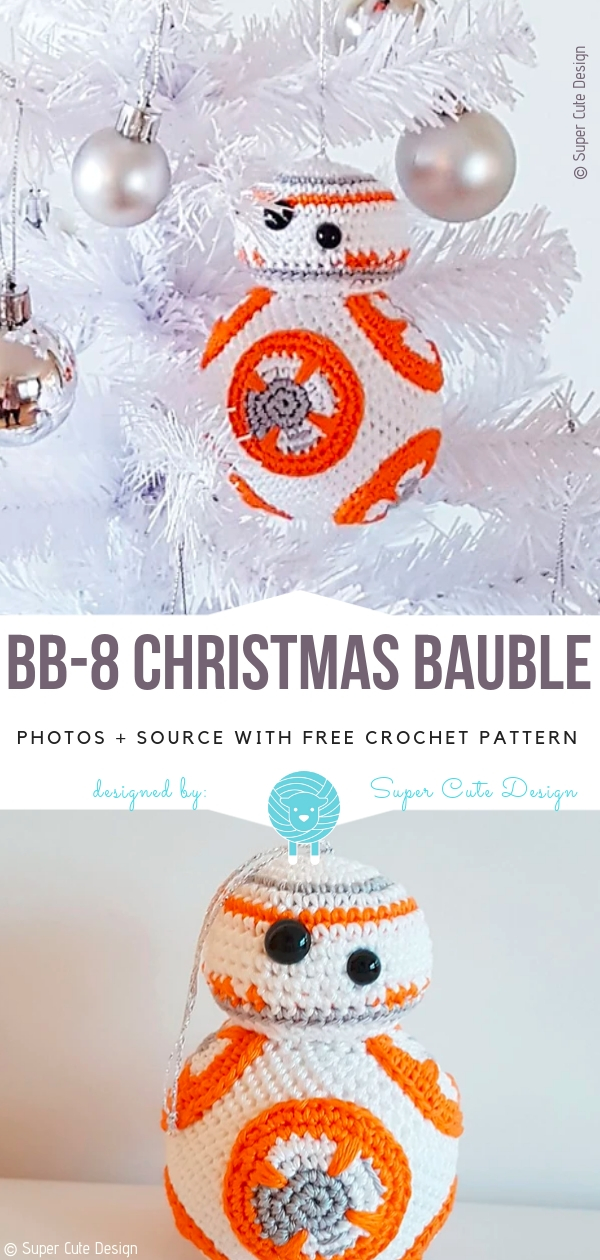 You will find the pattern here.