Heart-Melting Dog Softies with Free Crochet Patterns
Hello there, amigurumi lovers! We know that you all love crocheted toys and figurines in all shapes and forms, don't you? Obviously, so do we! Today we are talking about Heart-Melting Dog Softies that certainly deserve a place in your lap. We hope that the exemplary patterns we have found will inspire you to experiment with colors, yarn types, and different kinds of stuffing. Are you ready for neverending cuddles? Without a doubt! You will certainly fall head over heels in love with our suggestions. These crochet dog softies are so out of this world! Check out these free patterns under the links below and follow us on Facebook Fanpage and Pinterest for more creative ideas!
If you need more inspiration, check out our collections of Cats and Bunnies.
Cory the Corgi Free Crochet Pattern
Aren't these deep black eyes truly heart-melting? So cute! We have fallen under the spell of this creature designed by Brenda K. B. Anderson in an instant. If you are looking for gift ideas for your favorite dog lovers, put this cutie on your list. Crochet dog softies to become the queen of handmade presents.
Level: advanced Author: Brenda K. B. Anderson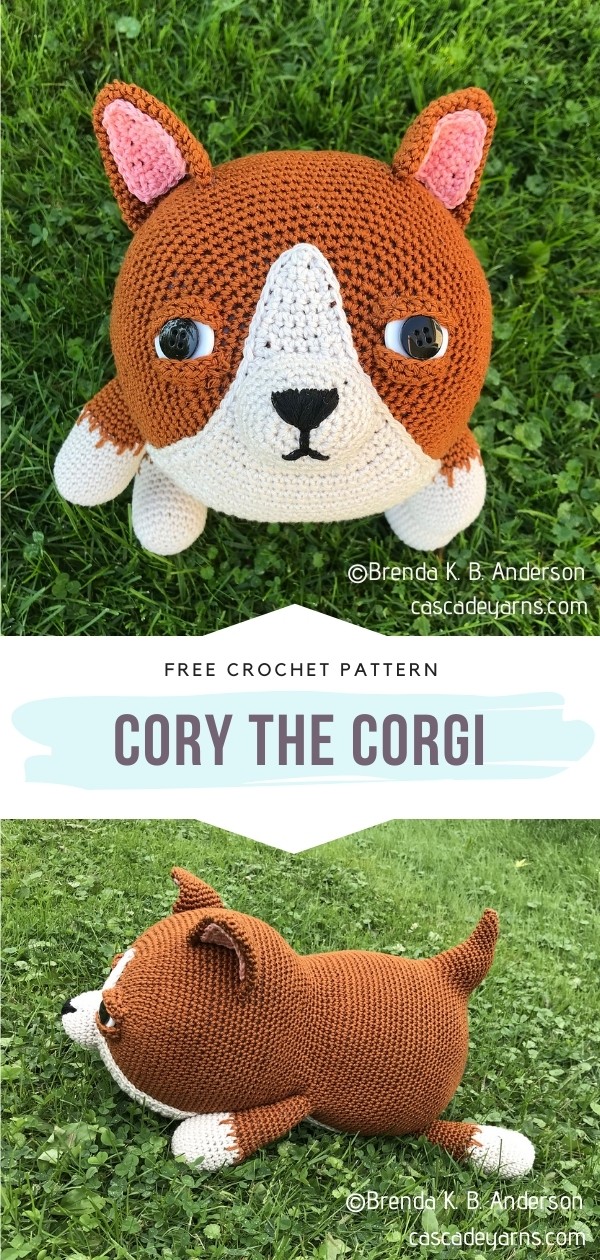 The original pattern and the photos are available on Cascade Yarns here. More info on Ravelry here.
Valentine Puppy Free Crochet Pattern
Are you wondering how to express the love for people around you so that they can feel it all year round? Don't worry, Lee Sartori has got you covered! This crocheted puppy has a velvet touch and special cheering up powers. Everyone could use his company, undoubtedly! Crochet a couple of dog softies to find out for yourself.
Level: intermediate Author: Lee Sartori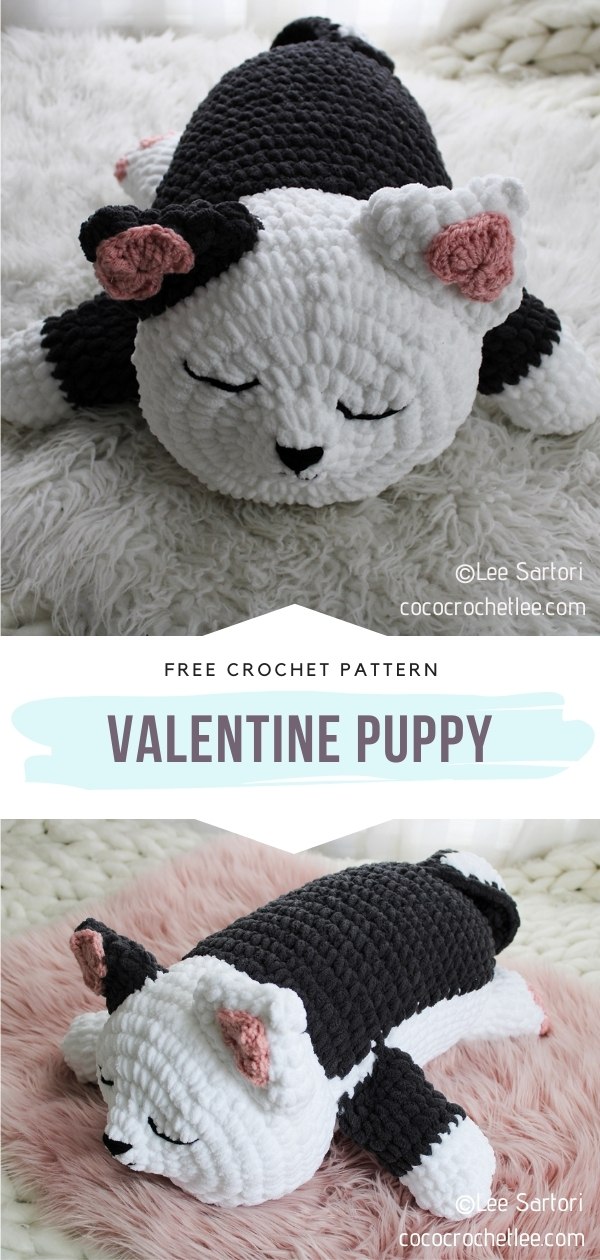 The original pattern and the photos are available on Coco Crochet Lee here. More info on Ravelry here.