Crochet Pastel Baby Blankets are always so sweet! Whether you are arranging your new nursery, redecorating or looking for patterns for the best crochet baby shower gifts ever, this selection will come in handy. These two lovely blankies are designed by real experts who never stop inspiring us to make the world around look prettier. The shades they used are so calming and sense-soothing. Can you fell it already? Check out these free patterns under the links below and follow us on Facebook Fanpage and Pinterest for more creative ideas!
If you need more inspiration, check out our collections of Gorgeous Flower Baby Blankets and Oh So Soft Baby Blankets.
Bobble Stripe Blanket Free Crochet Tutorial
Bobbles and stripes will make your baby smile! This soft crochet wonder will be a beautiful piece for your nursery or the stroller. It will keep your little bundle of joy cozy and warm! Working on this awesome pattern will be so much fun as well. Pick 5 delightful colors and get on with it!
Level: upper beginner Author: Sarah-Jayne Fragola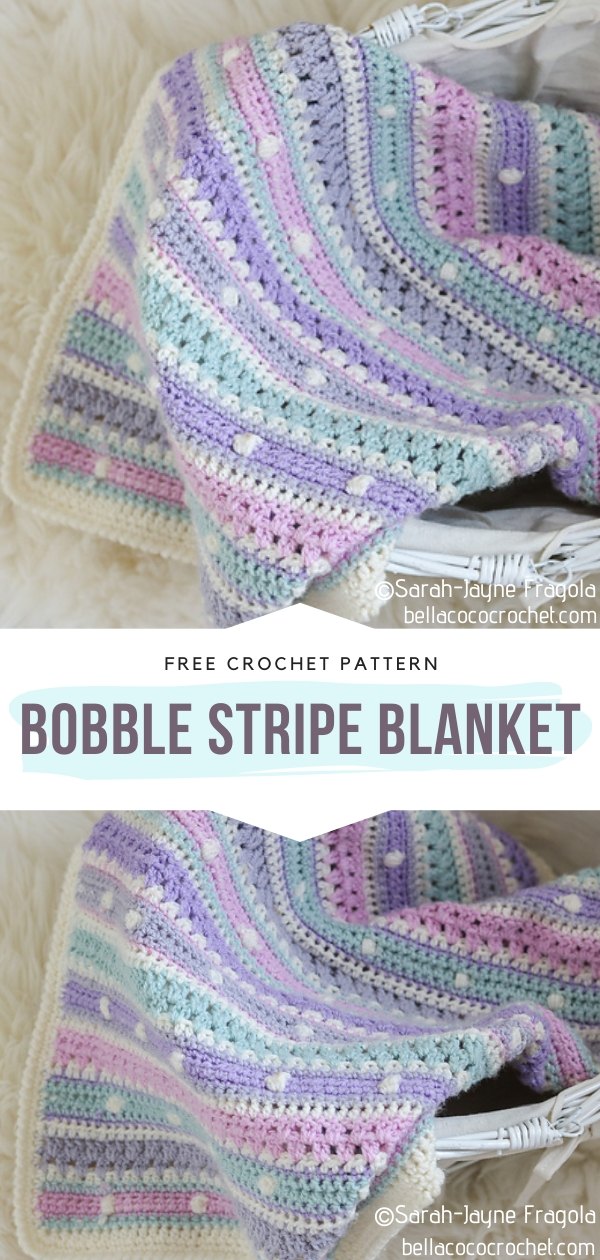 The full article about the pattern and the photos are here. More info here.
The Neave Baby Blanket Free Crochet Pattern
If you want to create something special for the new baby in the family, we strongly recommend The Neave Baby Blanket. This lovely design with a simple square center evidently gets more and more interesting with each row. Just look at these 3D hearts and structural stitches. So cool! It requires some crocheting experience and skills but it's certainly worth it. Crochet pastel baby blankets and become the queen of baby showers!
Level: intermediate Author: Debbie Hemsley Kaltenbrunn / The Neave Collection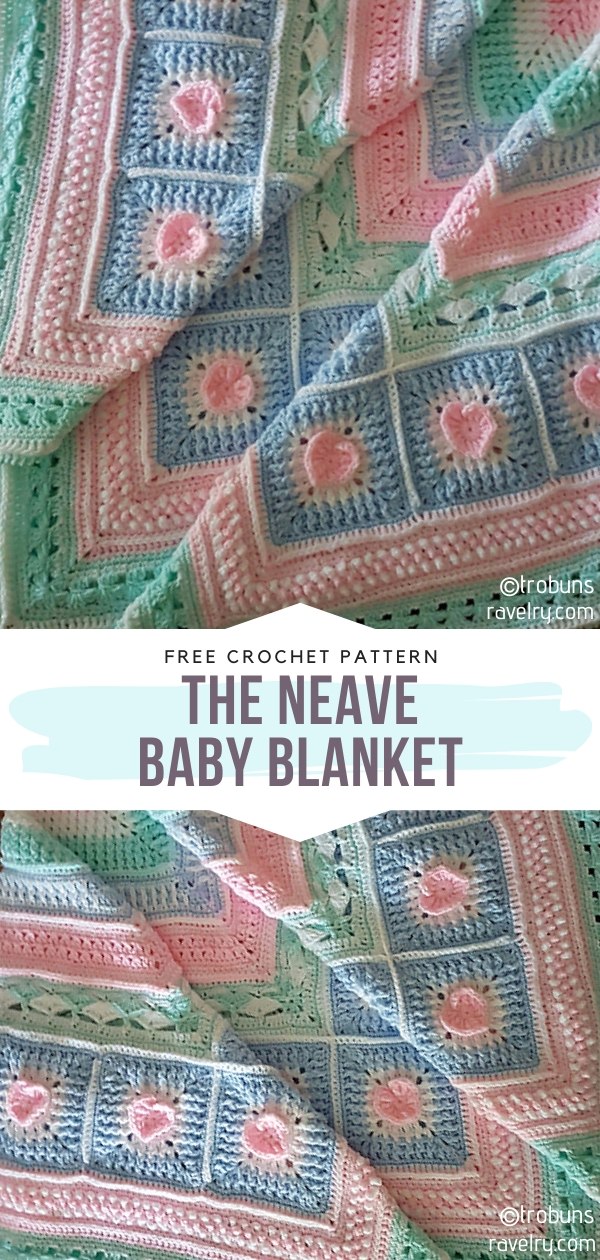 The full article about the pattern is here. More info here. Info about this version and the photos here.