Keep your baby`s head warm with easy to knit hats. They work up fast and you can definitely make them in your favorite colors to suit either a boy or a girl. In addition these hats will certainly stand out because they have attractive designs. Texture creates a lovely detail that certainly brings a lot to your project. Choose between traditional Guernsey style or a heart pattern. Or make them both for your friends and family to show them your love. Textured Knitted Hats for Kids will surely become your favorite patterns for upcoming fall and winter. Check out these free patterns under the links below and don't forget to follow us on Facebook Fanpage and Pinterest for more creative ideas!
If you need more inspiration, check out our collections of Cute Newborn Pixie Hats and Sweet Knitted Baby Cardigans.
YOU ARE LOVED Baby Hat Free Knitting Pattern
Adorable baby hat will be a great accessory for coming fall. It features a textured heart design that will definitely make your child stand out.
Level: beginner Author: Cecilia Fameli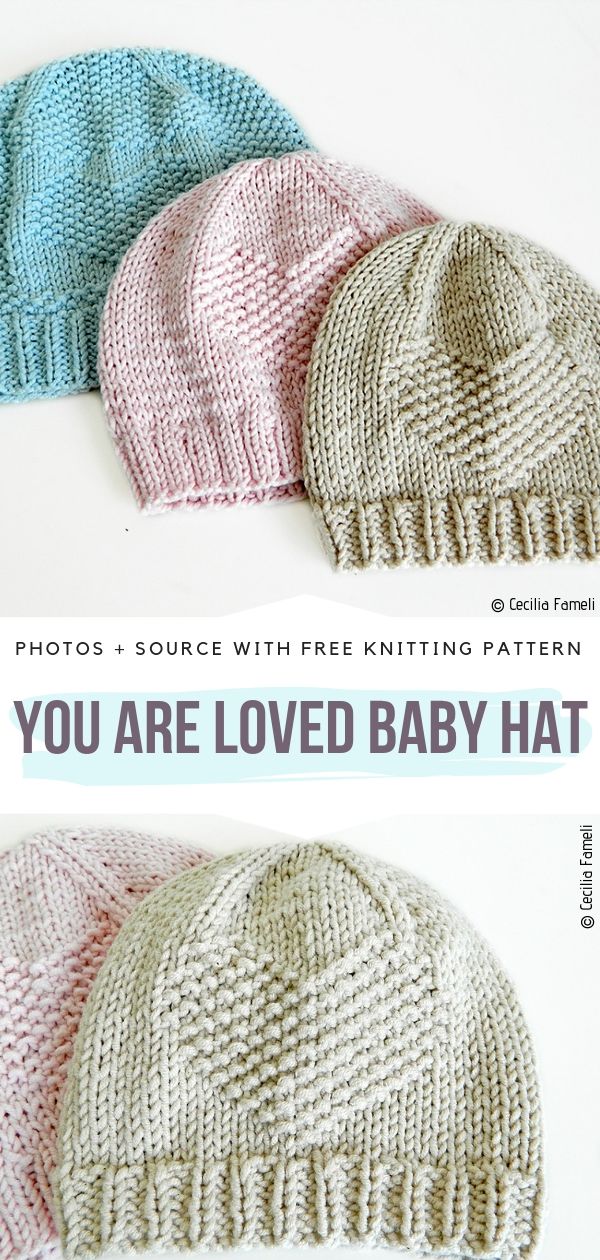 You will find the pattern here. More info here.
That Easy Guernsey Hat Free Knitting Pattern
This unisex hat will look attractive whether you make it colorful or use a single color. The texture is easy to achieve and you will surely want to make such hats for the whole family.
Level: beginner Author: Christine Roy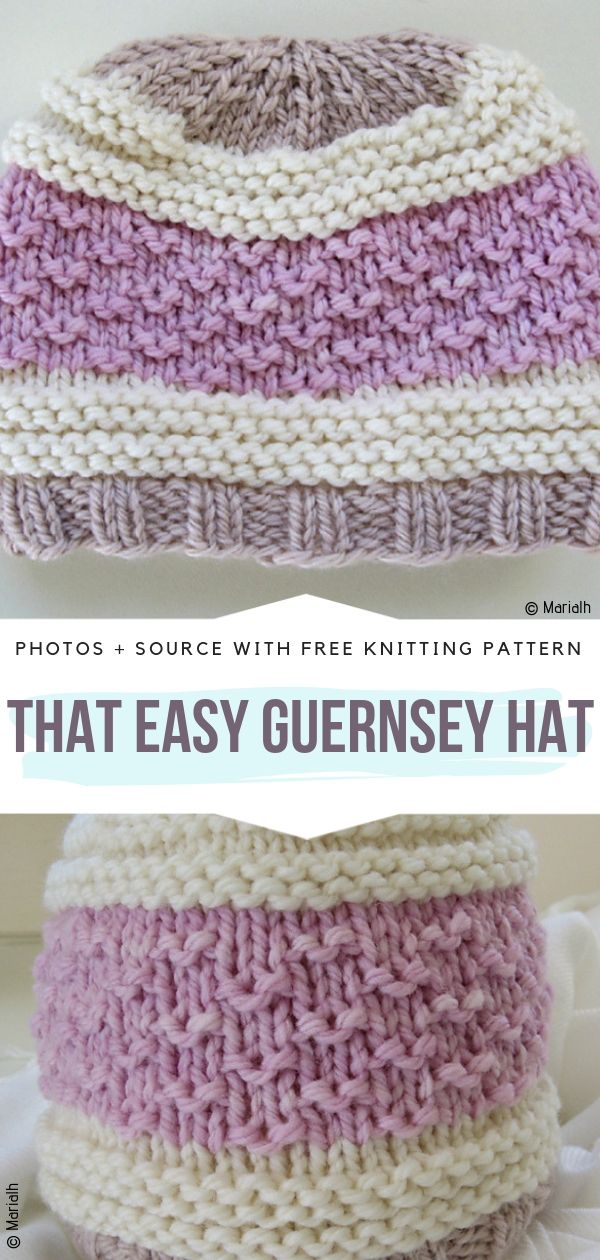 You will find the pattern here. This particular version can be found here.