We are sure every parent wants their new baby's bedroom to be as practical, cozy, and stylishly furnished as possible, right? Obviously! The preparations surely make the special time right after the baby's arrival easier and even more magical. It seems like all the crafting and crochet loving parents really have the upper hand in this situation. There are plenty of useful free patterns for them out there. The crochet blankets presented in this post are a perfect example of that. An example that will look adorable, without a doubt. It will also fully satisfy all your needs! No matter if you chose the Scandinavian minimalism or maybe decided to go full-on cute, your nursery will be on point! Trust us! Check out these free patterns under the links below and follow us on Facebook Fanpage and Pinterest for more creative ideas!
If you need more inspiration, check out our collections of Gorgeous Flower Baby Blankets and Christmas Blanket Ideas.
Peaches & Cream Crochet Blanket Free Pattern
What a charming combination of colors! And this stitch? So attractive and sweet! If you are a fan of decorative stitches, the one Susie Loganberry used will surely make your heart beat faster. Add it to your repertoire of magic tricks!
Level: upper beginner Author: Susie Loganberry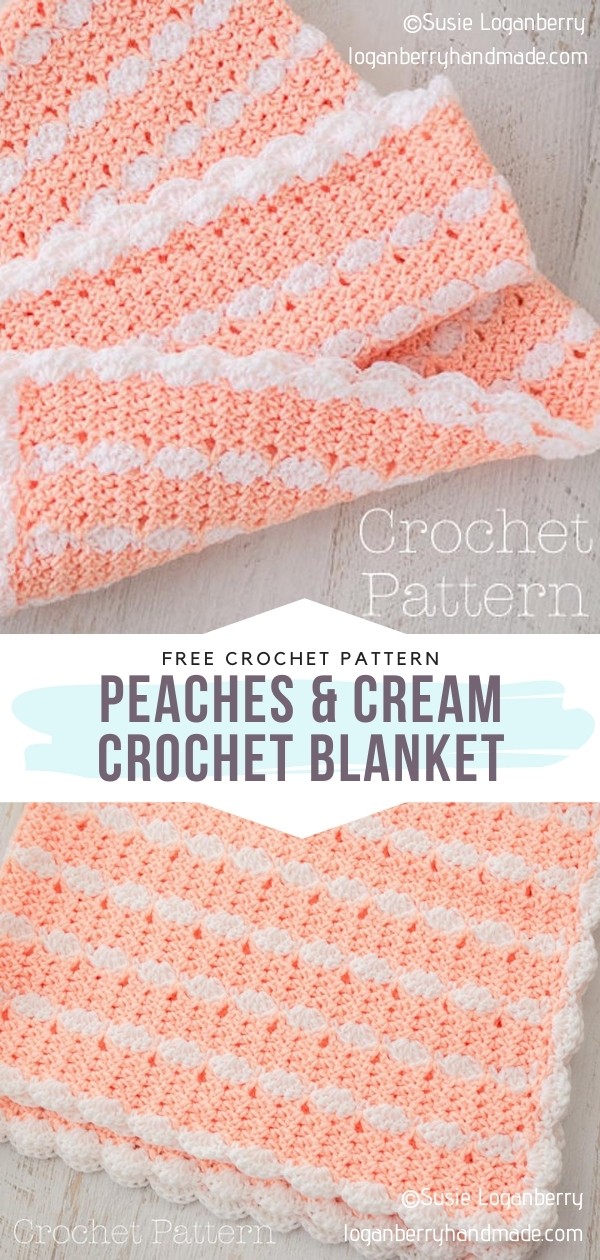 The original pattern and the photos are available on Loganberry Handmade here. More info on Ravelry here.

Tippy Toes Crochet Blanket

Free Pattern

It's really difficult to find a project with such a lovely, original texture! This one is, at the same time, super easy to crochet, even if you're not that experienced yet. This adorable blankie is so puffy and perfect for snuggling. Your baby won't ever let go of it! Baby blankets with free crochet patterns rock!

Level: beginner Author: Bernat Design Studio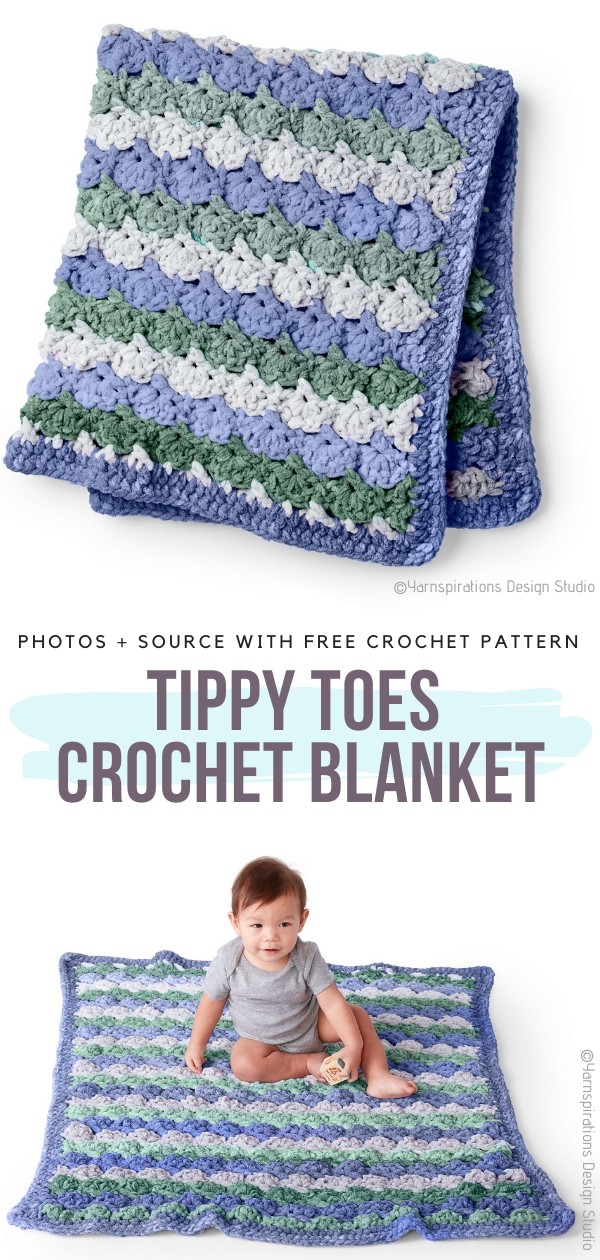 The original pattern and the photos are available on Yarnspirations here.

Tributary Baby Blanket

 Free Crochet Pattern

This beautiful project is a treat for beginners! Are you willing to learn a stitch or two? Are you determined to crochet something your kids are going to fall in love with? Brilliant! Every baby wrapped in this soft, fluffy blanket is certainly bound to dream the night away.

Level: upper beginner Author: Jess Coppom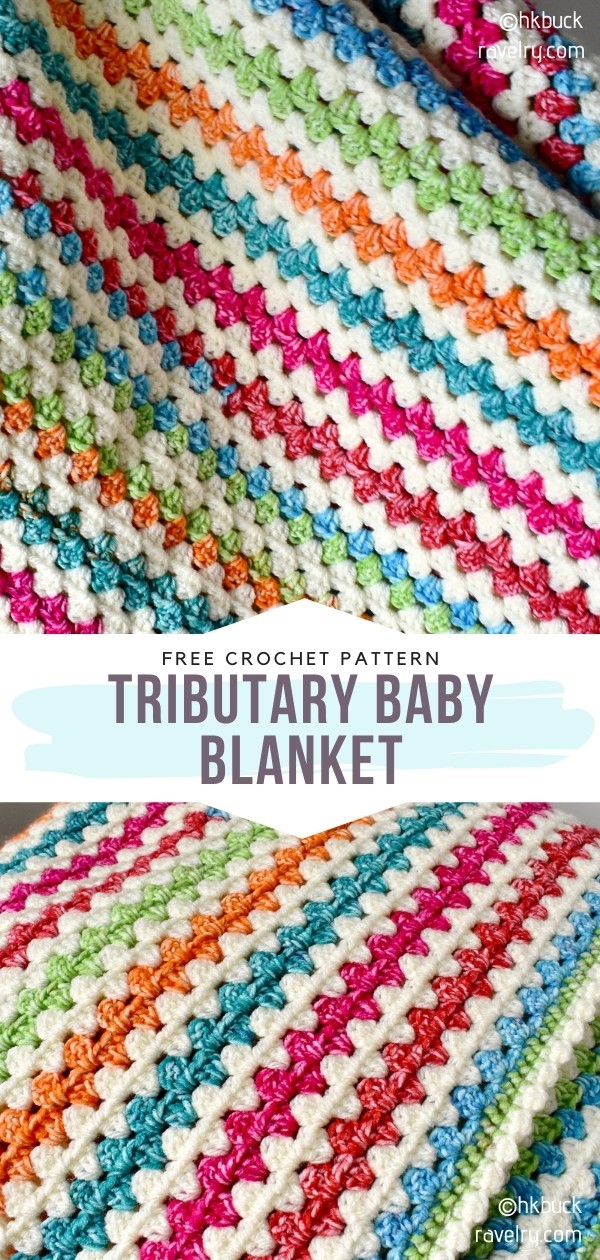 The original pattern and the photos are available on Make and Do Crew here. More info on Ravelry here. Info about this version by hkbuck and the photos are on Ravelry here.