Everybody who has children knows that baby blankets are very desirable accessories. So if you are just expecting a little one or looking for a baby gift, please take a peek at Awesome Square Baby Blankets collection. They look like big granny squares, which makes them so adorable and cheerful. Multicolor yarn spices up even the simplest designs. On the other hand, pastels can be cute and soothing. No matter your skill level, you will not be disappointed! There are simple designs here as well as more intricate patterns. Choose your favorite one and start crocheting. Check out these free patterns under the links below and follow us on Facebook Fanpage and Pinterest for more creative ideas!
If you need more inspiration, check out our collections of Mosaic Pattern Blankets and Sweet Summery Stitches.
Charlotte's Sunshine Baby Free Crochet Pattern
This pattern is so impressive because of its delicacy and elegance. Versatility, too! It will surely look absolutely delightful in nurseries and master bedrooms, in neutral colors, pastels, and brights. Sky is the limit here!
Level: intermediate Author: Misty Babcock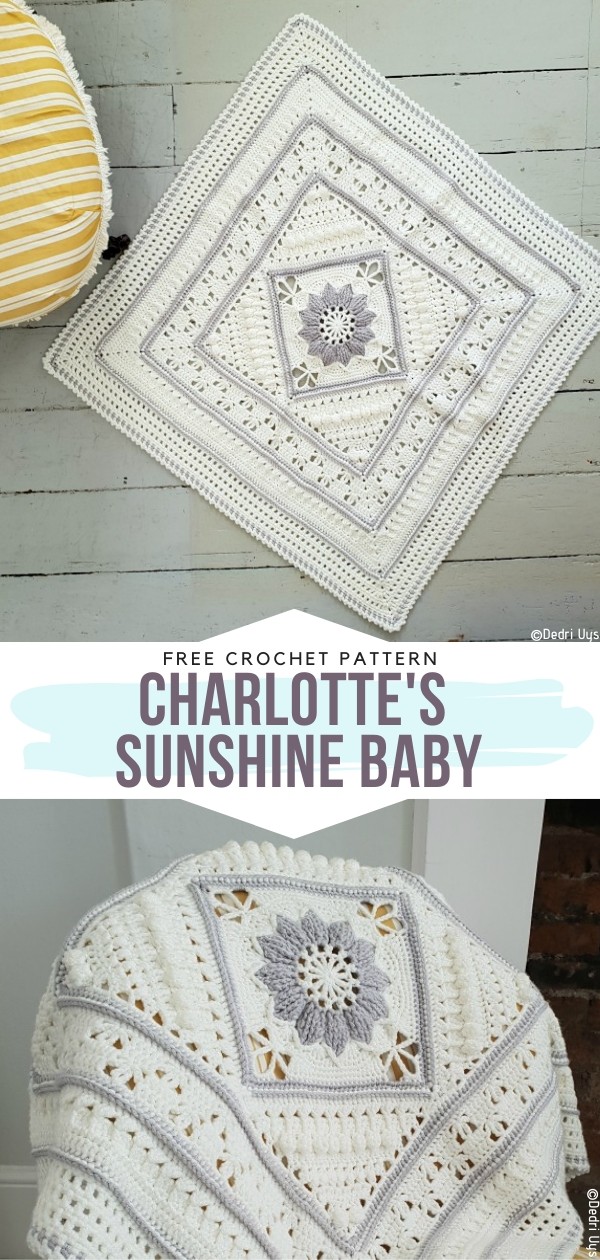 You will find the pattern here. More info here.
Milis Baby Blanket Free Crochet Pattern
With its energizing cocktail of juicy colors and the youthful spirit, this blanket is definitely worth the effort. Different stitches provide the remarkable texture and pastel colors bring it to life even more. This one will take some time, but the effect will make your jaw drop!
Level: intermediate Author: Cathy Henry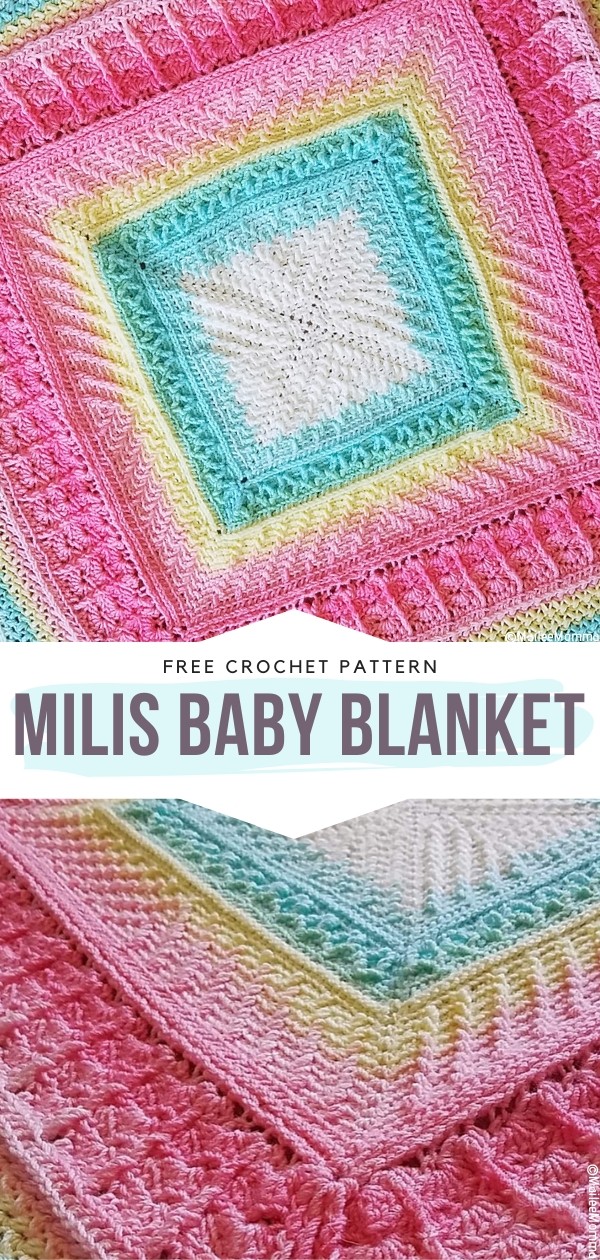 You will find the pattern here. More info here.
Continuous Crochet Baby Blanket Free Pattern
This baby blanket looks like a giant granny square, therefore you can guess that it is quite beginner-friendly. The colors are vibrant and really cheerful, perfect for a children's bedroom. If you want something more minimalist, go for neutrals instead.
Level: beginner Author: Dedri Uys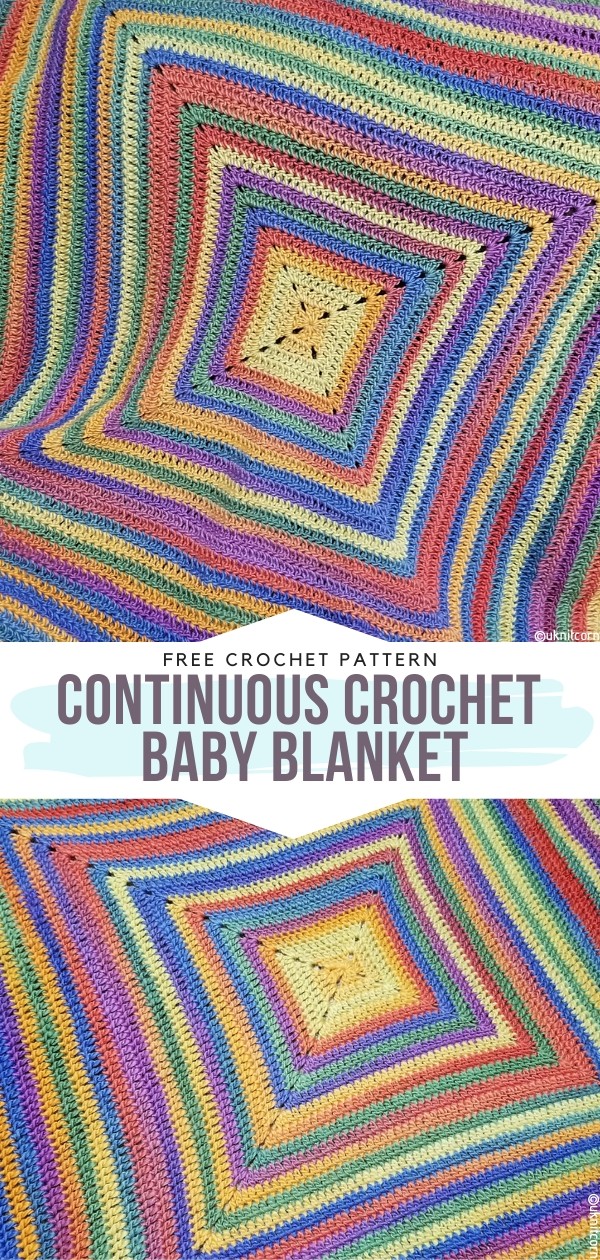 You will find the pattern here. More info here and here.
Cressing Blanket Free Crochet Pattern
This blanket is a work of art! It has one of a kind motif on it, in which the flowery patterns run in a circle like a mandala. These colors go extremely well together, but you can choose your own scheme if you are feeling like mixing it up a little!
Level: upper beginner Author: Jacqui Goulbourn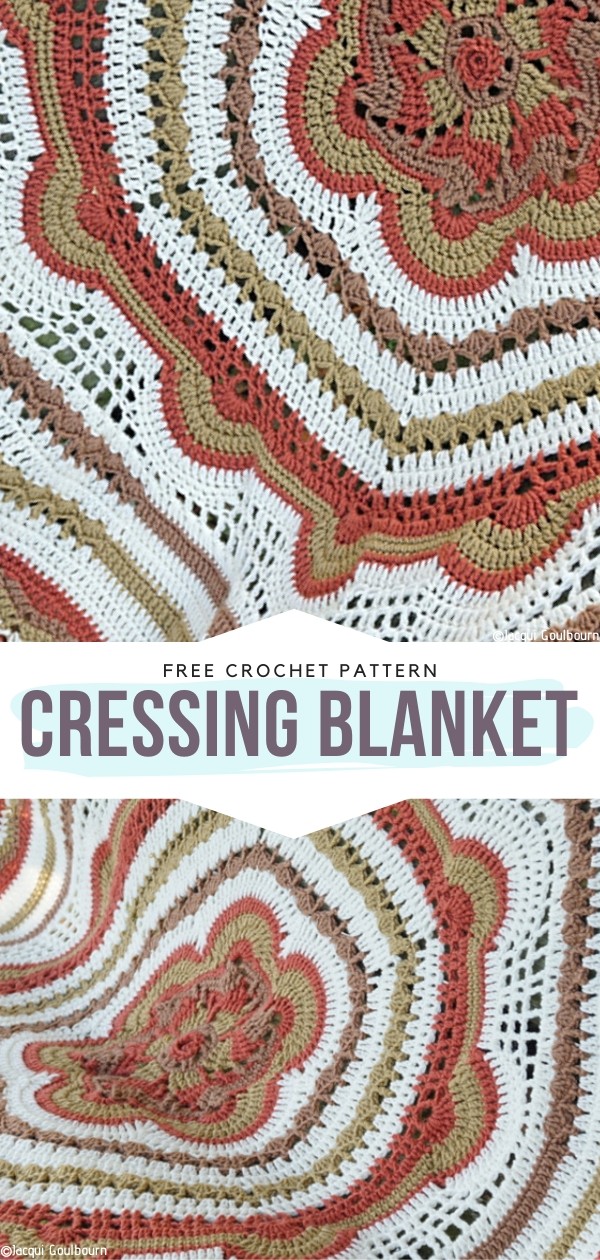 You will find the pattern here. More info here.