There`s no better time than now to start on your Must Have Christmas Decor. Avid crocheters will surely love to show their skills with beautiful crochet ornaments. And this mini collection is definitely worth to look at. Easy crochet decorations can be fun projects for the whole family so get the children involved too. In addition to colorful beads and buttons you can also use pieces of felt and other accessories. Once you`re finished, place the hand crafted trees and gingerbread houses on a mantelpiece and tables. They will certainly be a perfect way to get into a Christmas spirit. Check out these free patterns under the links below and follow us on Facebook Fanpage and Pinterest for more creative ideas!
If you need more inspiration, check out our collections of Delightful Christmas Ornaments and Thanksgiving Table Setting Ideas.
Christmas Tree Free Crochet Pattern
Decorate your home with this lovely seasonal project – Christmas Tree. It's easy to make, uses really nice technique of crocheting with beads, and creates sturdy decoration that can be placed anywhere in the house – fireplace, table or windowsill. Try your own take on it – what kind of colour scheme will you choose?
Level: upper beginner Author: Helen Free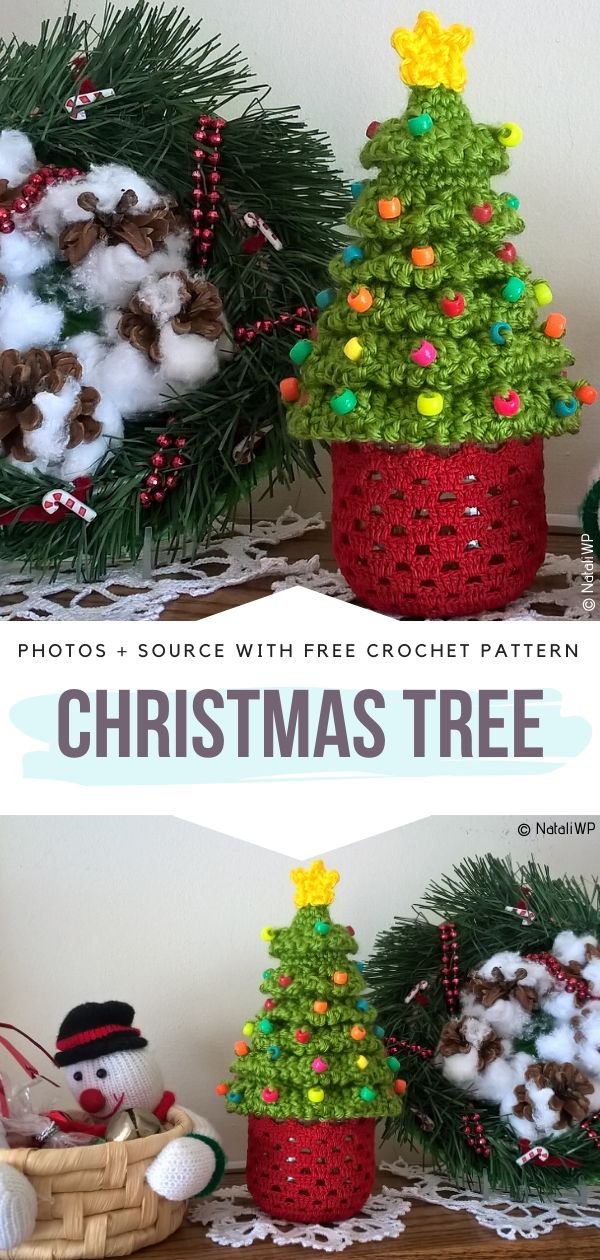 You will find the pattern here. More info here. The above version here.
Gingerbread House Free Crochet Pattern
This one piece Gingerbread House is a perfect hassle-free crochet project. Kids will love to decorate it with beads, buttons and candies. Possibilities are endless and the house will make an awesome decoration for mantelpiece or kiddies bedroom.
Level: beginner Author: Sarah Zimmerman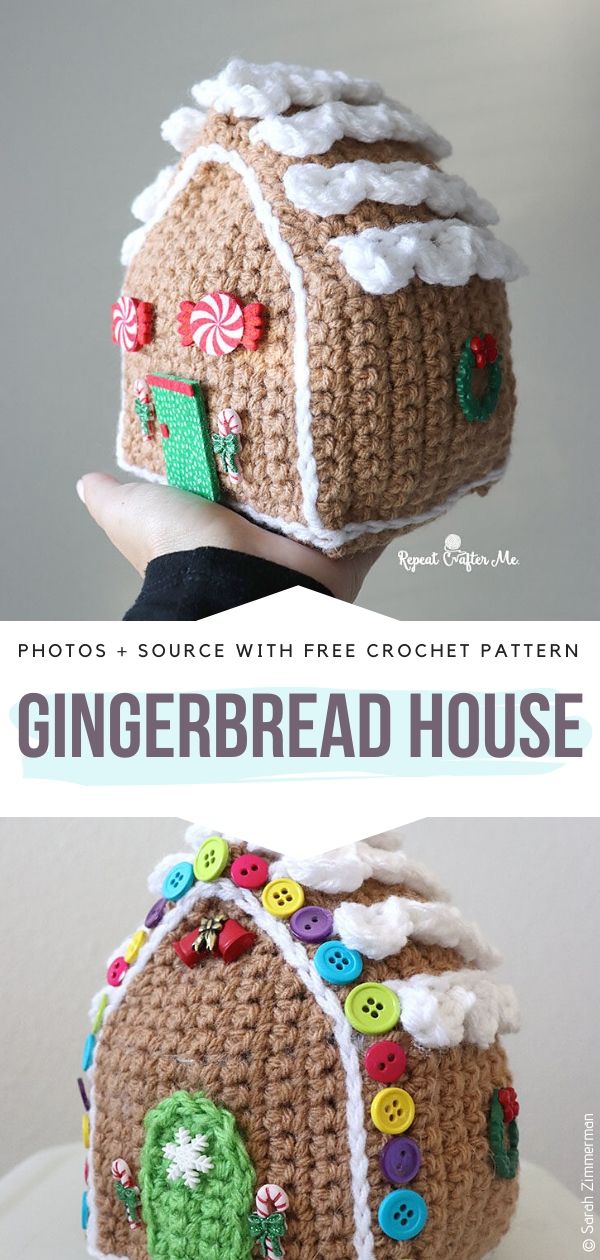 You will find the pattern here. More info here.