Gorgeous Easy Beanies are must-have winter essentials. There are so many beautiful patterns out there that it`s hard to choose the one. But because hats are pretty easy to crochet then why not have one for every occasion. Today I have chosen those two patterns as they are certainly unique and stylish. They have fantastic textures and will work in any color. Royal blue is surely elegant and beige is always so classy but how about some trendy ombre shades? You can definitely give them a go in your favorite yarn. And if you think that your wardrobe doesn`t need another hat then crochet them as gifts for your loved ones. They will surely appreciate such gorgeous designs! Check out these free patterns under the links below and follow us on Facebook Fanpage and Pinterest for more creative ideas!
If you need more inspiration, check out our collections of Effortless Crochet Shawls and Comfy Crochet Cardigans.
Crochet Easy Winter Hat

Free Pattern

If you`re looking for the ultimate winter essential then you will surely love this beanie. It`s easy to crochet however the pattern is definitely attractive and unique. Show it off with a great fluffy pompom as well and hit the streets in style!

Level: upper beginner Author: Sirin's Crochet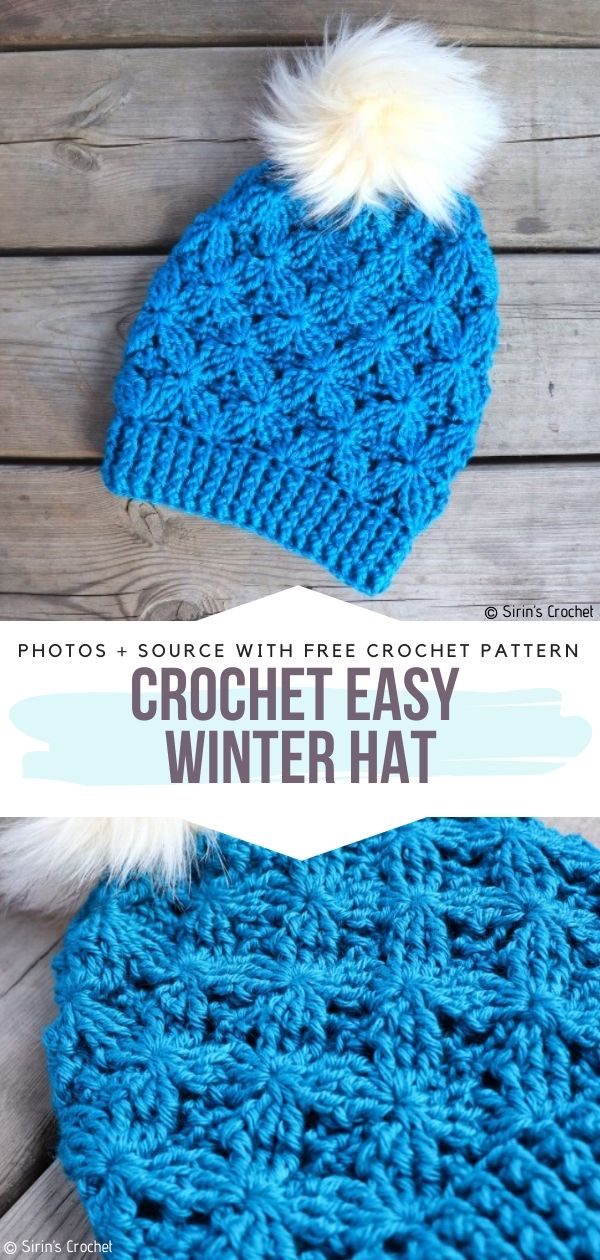 You will find the pattern here.

The Alabaster Slouch

 Free Crochet Pattern

This slouchy hat is certainly fast and easy to crochet. Starting from the band, work your way in a continuous round to create this adorable effect. Why not add a decorative button or a pompom to finish it off?

Level: beginner Author: Mary P
You will find the pattern here. More info here.