Pastel colors create calming and soothing effect therefore they`re the favorite to use in a baby`s nursery. These soft blues, greens and pinks will definitely relax your baby and promote good sleep. But don`t worry, you don`t have to repaint the walls straight away. You can simply accessorize your little one`s bedroom with  Pastel Knitted Baby Blankets. These soothing colors will not only create a comforting effect but will also keep your baby warm. Squishy yarns are the best to do so, moreover they have lovely textures as well. Soft hues are definitely unisex and always trendy so these blankets will definitely make lovely gifts for baby showers and newborns. Check out these free patterns under the links below and don't forget to follow us on Facebook Fanpage and Pinterest for more creative ideas!
If you need more inspiration, check out our collections of Bobbly Knitted Baby Blankets and Knitted Basketweave Baby Blankets.
Snowcone Blanket Free Knitting Pattern
This dreamy blanket will definitely keep your baby warm and cozy. Soft boucle yarn adds a lovely texture to a basic stockinette stitch.
Level: beginner Author: ChiWei Ranck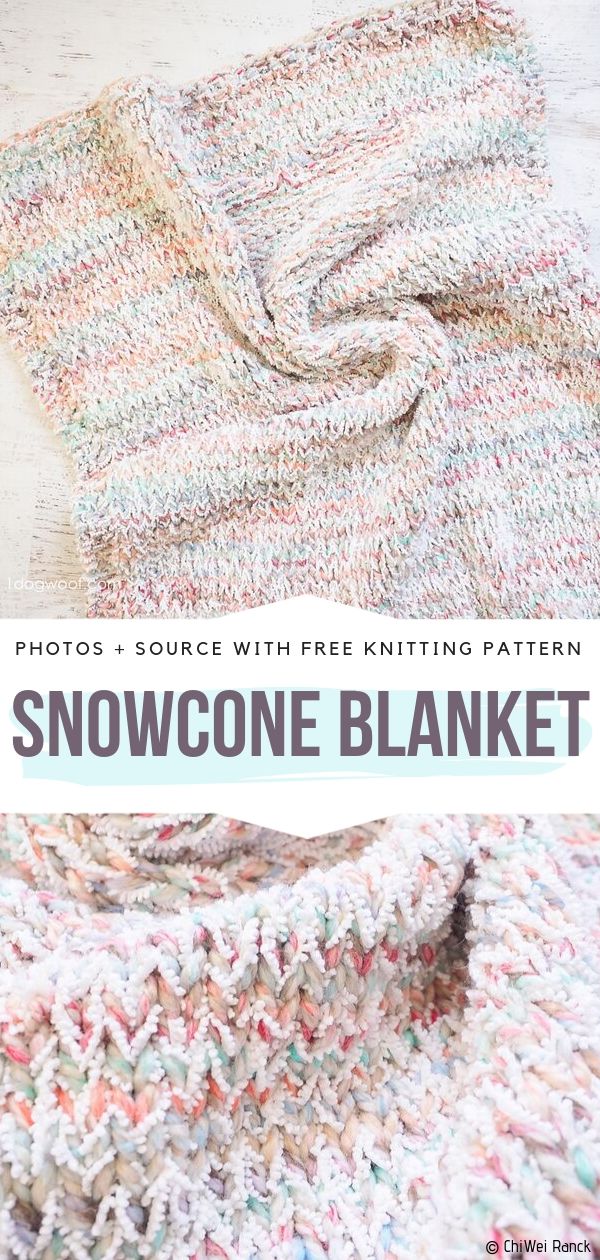 You will find the pattern here. More info here.
Cloud Nine Knit Baby Blanket Free Pattern
Amazingly soft yarn and geometric designs will create a modern blanket. Your baby will surely feel like on cloud nine also because of the pastel colorwork.
Level: beginner Author: Yarnspirations Design Studio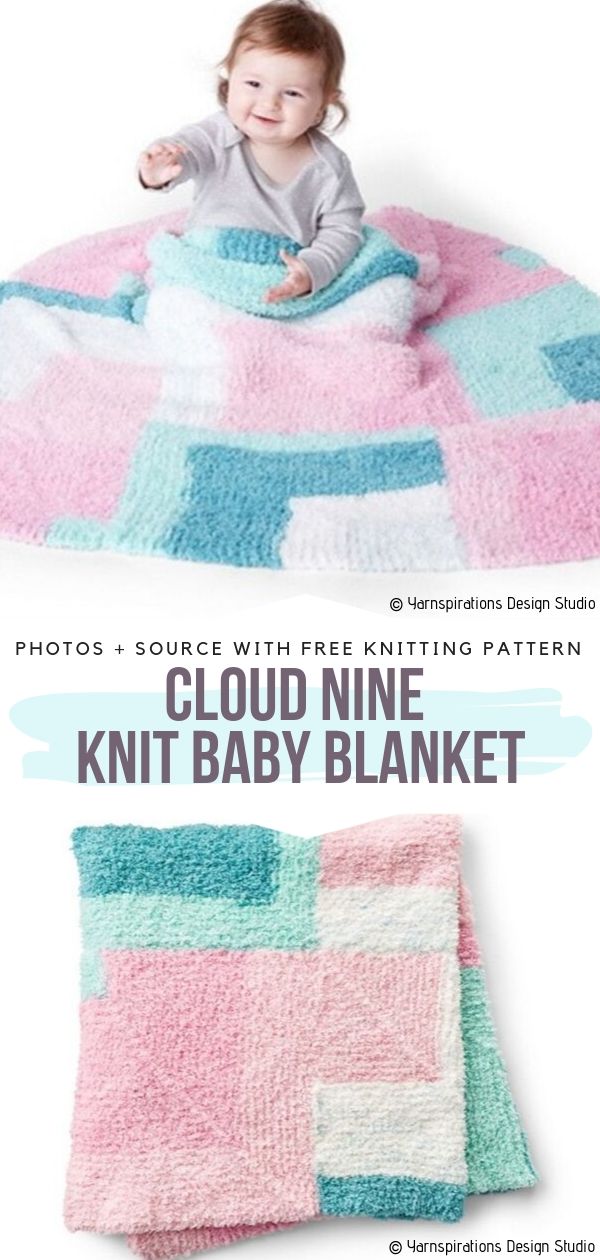 You will find the pattern here. More info here.