Fun Little Appliques for Summer Free Crochet Patterns
Hello there, yarn lovers! This time of the year, we are all about sports, camping, and other awesome activities in the open year. With this in mind, we have decided to look for themed decorations you can use in your crochet projects. After all, what better way is there to keep the memories alive? This selection of Fun Little Appliques for Summer will suit your taste and make your children smile, without a doubt. These gems are designed by brilliant authors, so you really can't go wrong with them! Check out these free patterns under the links below and follow us on Facebook Fanpage and Pinterest for more creative ideas!
If you need more inspiration, check out our collections of Amigurumi and Tops.
Camping Applique Free Crochet Pattern
Who wants to go camping? We all probably do! Isn't sleeping in tents and sitting around the fire so awesome? If you do not have time for camping though, you can still feel the spirit thanks to Golden Lucy Crafts. She literally never fails us!
Level: beginner Author: Golden Lucy Crafts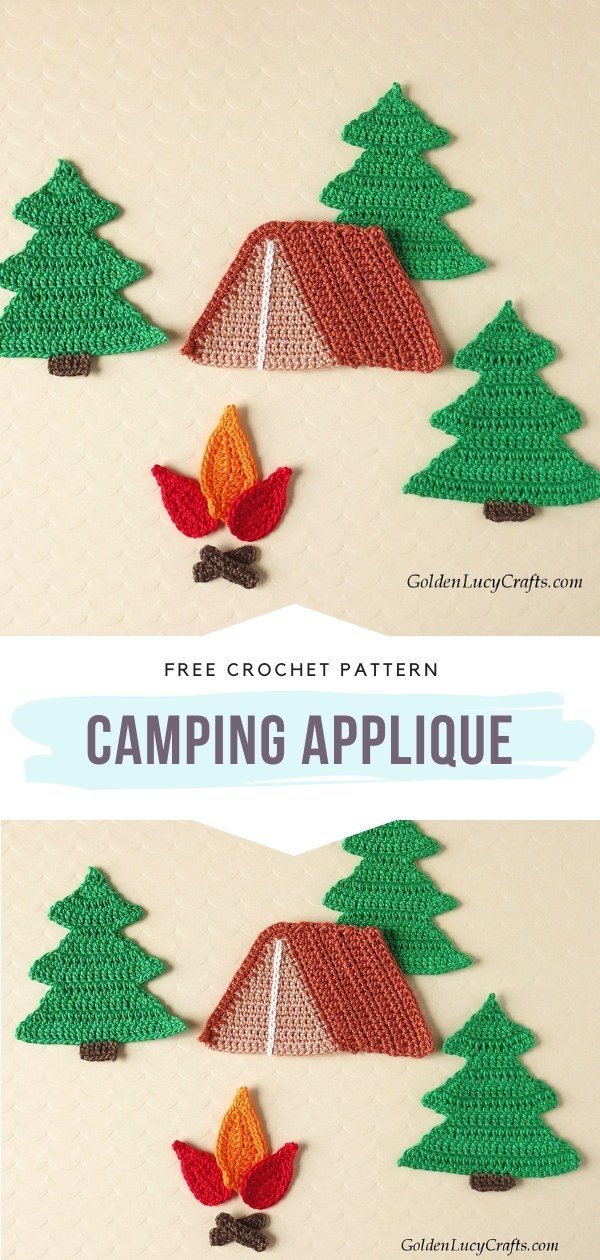 The original pattern and the photos are available on Golden Lucy Crafts here. More info on Ravelry here.
Football & Goalpost Applique Free Crochet Pattern
Does your little footballer need a new blanket, sweater, or backpack? You can decorate all these things and more with this cool appliques designed by Fiona Wilkinson. They are beginner-friendly and they evidently promote a sporty lifestyle!
Level: upper beginner Author: Fiona Wilkinson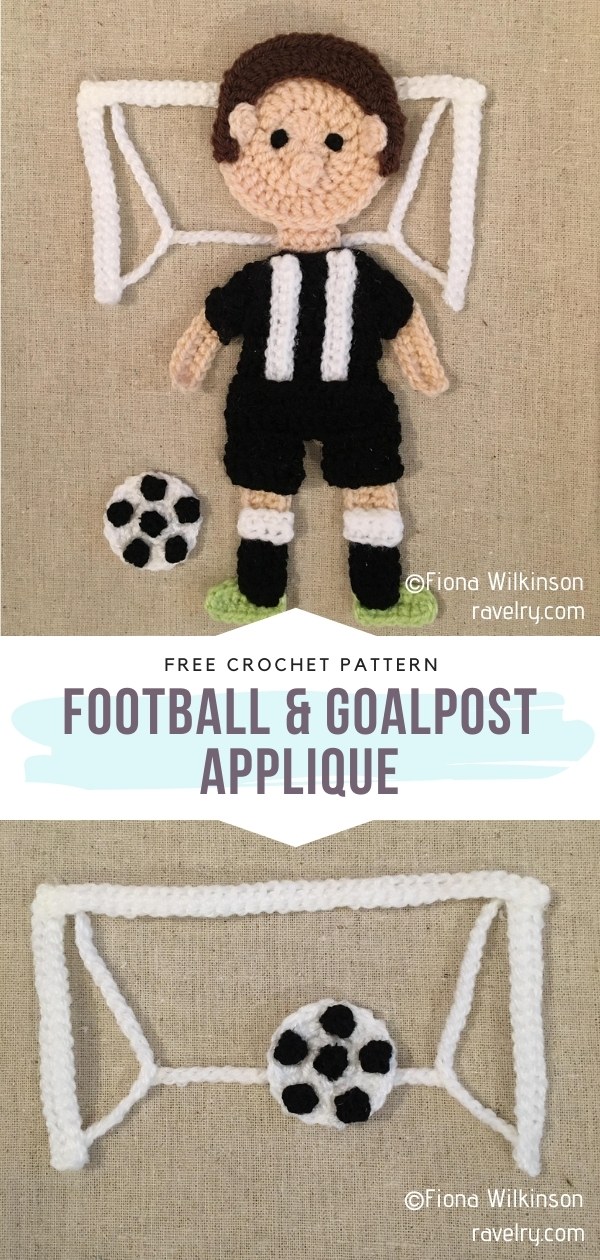 The original patterns and the photos are available on Ravelry here and here.