Are you looking for a baby shower gift idea? Or maybe preparing the nursery for the arrival of the new family member? This selection of patterns for Colorful Rattles will surely be a treat for you. We want to help you find the most useful designs out there and enjoy them in this exciting time. These rattles are not only pretty but also supportive of your baby's sensory development. Check out these patterns under the links below and don't forget to follow us on Facebook Fanpage and Pinterest for more creative ideas!
If you need more inspiration, check out our collections of Adorable Baby Rattles and Animal Baby Rattles.
Robbie the Rabbit Rattle Free Crochet Patterns
Meet Robbie, the friendly bunny! This rabbit family is not only absolutely adorable but also so helpful. The rattles will keep the little ones smiling all day long. Well then, are you ready to become the queen of baby showers?
Level: intermediate Author: Monika Sheridan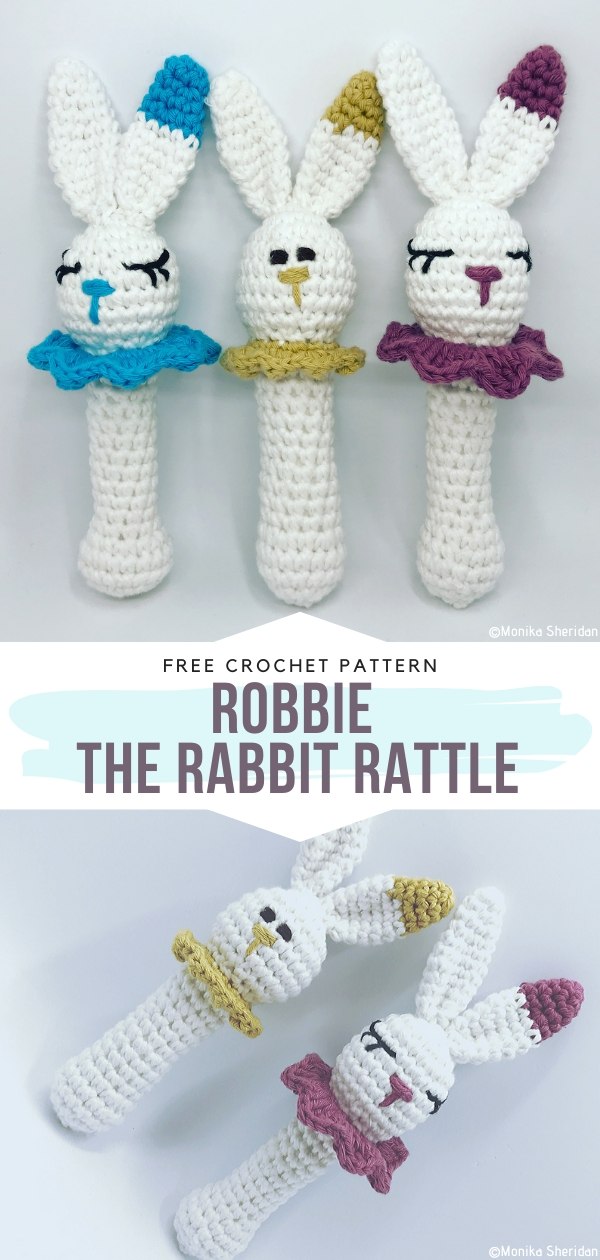 You will find the pattern here. More info here.
Fish Rattle Free Crochet Patterns
Everybody loves this rattle pattern! It is useful and intelligently designed, beginner-friendly and so fun! This particular version amazed us with its bright shades. Your baby will never let go of this multicolor gem!
Level: upper beginner Author: Anne Bank Nielsen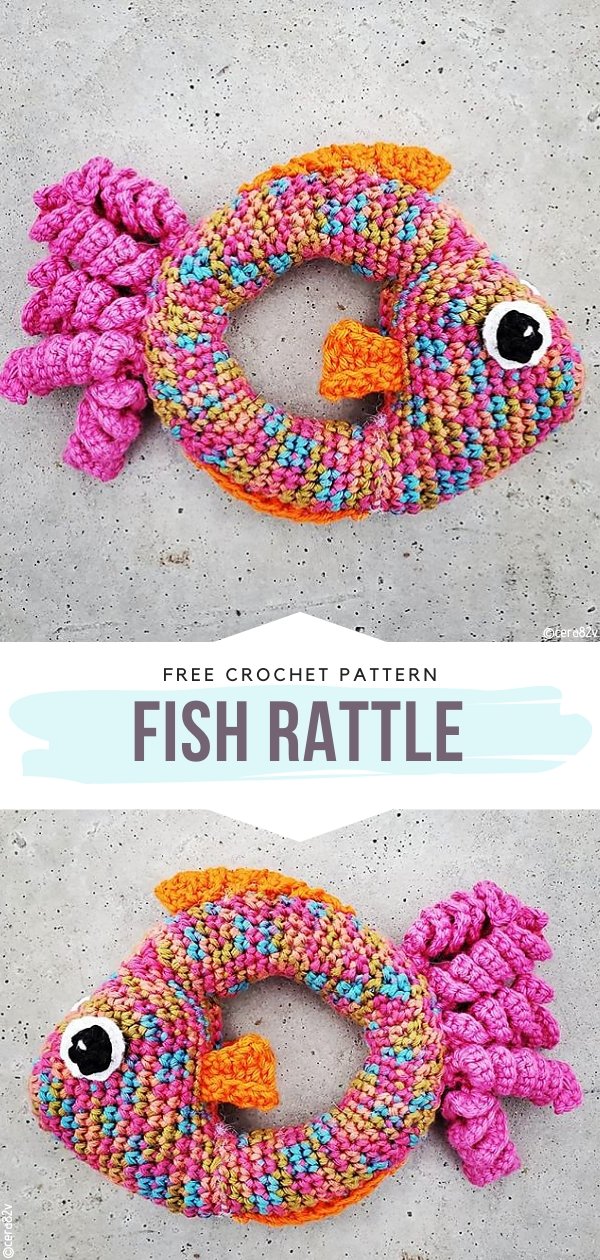 You will find the pattern here. More info here.