Children of all ages love to cuddle teddy bears. Whether tiny or big, they are certainly the most favorite softies to keep or to give away. These Easy Knitted Teddy Bears are quick and fun projects to make for your kids or as a charity gift. You can easily customize the patterns to create a variety of teddies. For example dress them in colorful sweaters or pants so that each one has a different character. In addition you can transform them into pandas or other animals too. Embroider different facial features to personalize them and make them unique. Surely you will enjoy creating a whole bunch of these adorable bears so rummage through your stash and start knitting. Check out these free patterns under the links below and don't forget to follow us on Facebook Fanpage and Pinterest for more creative ideas!
If you need more inspiration, check out our collections for knitters: Fun Bathtime Scrubbies and Knitted Basketweave Baby Blankets.
Izzy Teddy Bear Dolls Free Knitting Pattern
Knit a bunch of adorable teddies that children will love to cuddle. Why not give each one their own personality with different outfits, facial expressions and cute details such as bows.
Level: beginner Author: Esther Braithwaite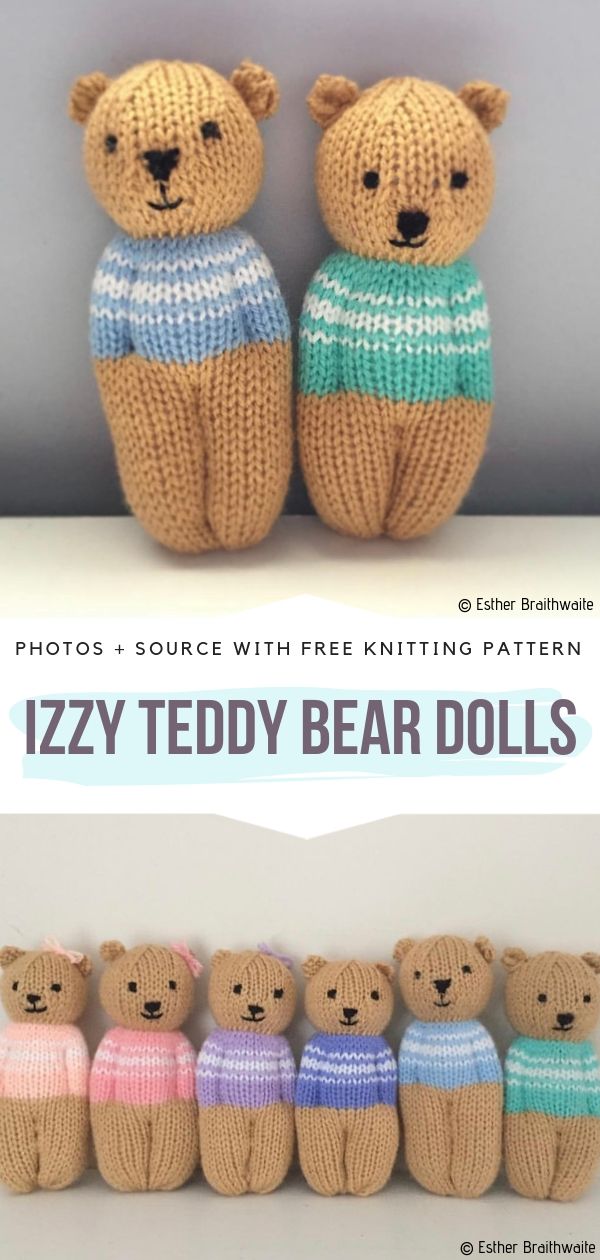 You will find the pattern here.
Knot Forgotten Knit Bear Free Pattern
Another cute bear that will be fun and quick project to make. Customize it with different outfits to turn it into  a panda or a bee-bear.
Level: beginner Author: Pear Dinkum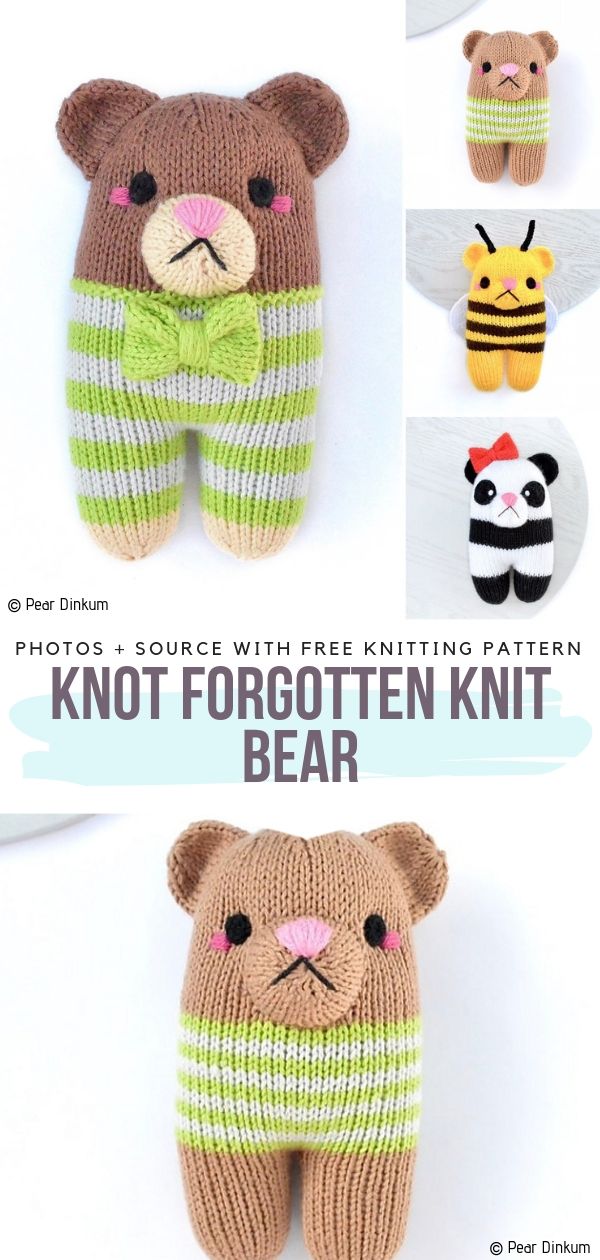 You will find the pattern here. More info here.