Basketweave is one of the simplest and easiest knitting patterns. It gives a great visual effect and it`s certainly a classic. You can use this stitch for variety of projects such as hats, scarves and clothing. However I`d like to share with you ideas for Knitted Basketweave Baby Blankets. There are many variations of this stitch but in my opinion the simplest ones are the best. To change the character of your blanket you can choose either lightweight yarn or a chunky one too. You will definitely have fun knitting these blanket whether for your own bundle of joy or as a baby shower or baby gift. Check out these free patterns under the links below and don't forget to follow us on Facebook Fanpage and Pinterest for more creative ideas!
If you need more inspiration, check out our collections for knitters: Cute Knitted Rompers and Chevron Knitted Afghans.
Basketweave Baby Blanket Free Knitting Pattern
Knitting a blanket from chunky yarn will make it soft and squishy. Add a basketweave texture and you will get a perfect baby blanket that you can certainly give to new parents as a baby gift.
Level: beginner Author: Bernat Design Studio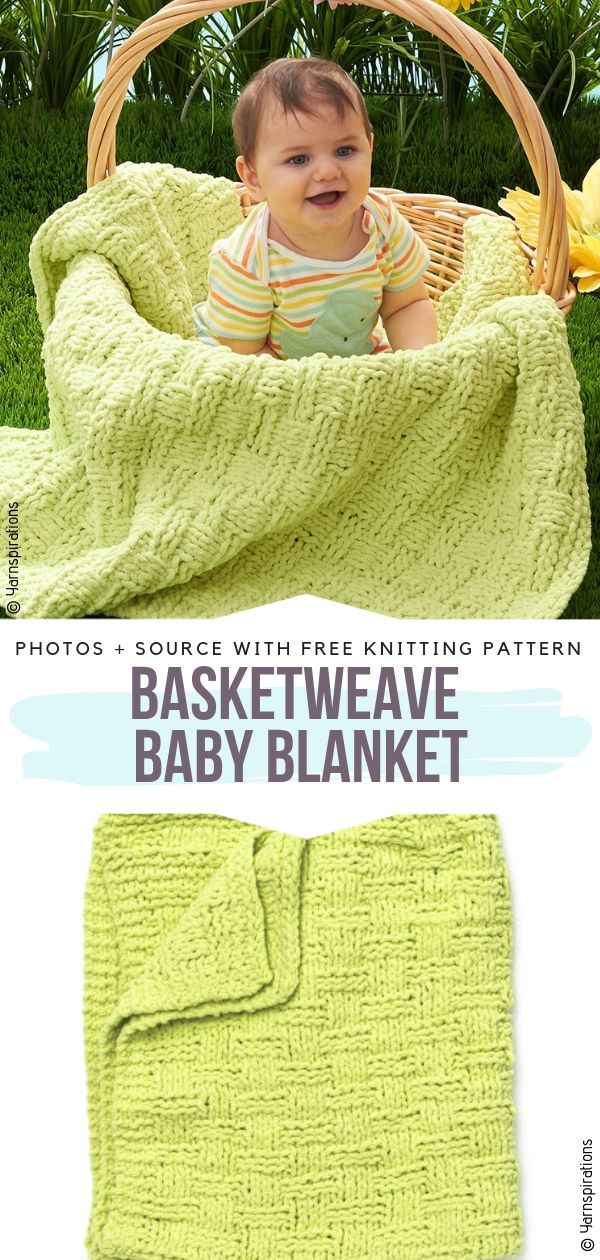 You will find the pattern here. More info here.
4 Ball Garter Weave Baby Blanket Free Knitting Pattern
This classic design is quick and easy to make. Weave pattern is interesting enough so choose a simple border to finish off the blanket.
Level: beginner Author: Heidi Sunday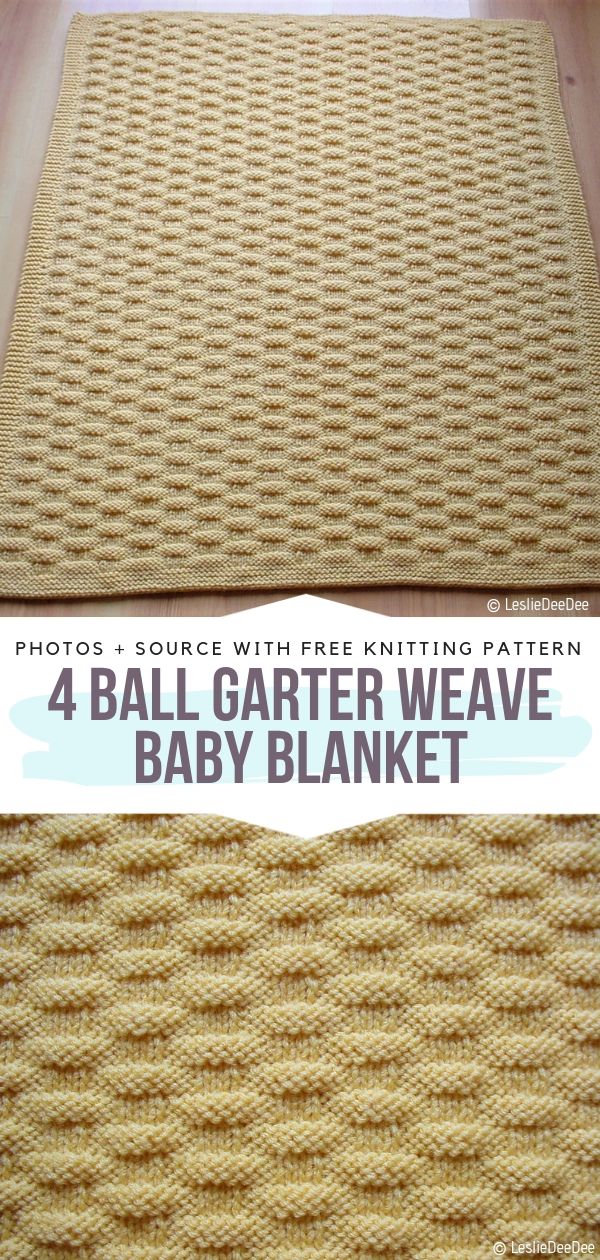 You will find the pattern here. This particular version can be found here.