Extraordinary Squares are going to serve as a base for your extraordinary crochet projects so don't hesitate to add them to your library today. We are sure you will keep coming back to them in your future work. Are you already imagining all the magical afghans and lovely blankets you will make? Start right away! Check out the free patterns under the links below and follow us on Facebook Fanpage and Pinterest for more creative ideas!
If you need more inspiration, check out our collections of Burst of Color Squares and Magical Crochet Squares.
My African Valentino Free Crochet Pattern
Isn't this cocktail of pastel violets, pinks, and blues absolutely delightful? The hints of peachy orange and washed-out green only make it more delicious. Not to mention the blooming flower in the center! The pure essence of spring.
Level: intermediate Author: Jen Tyler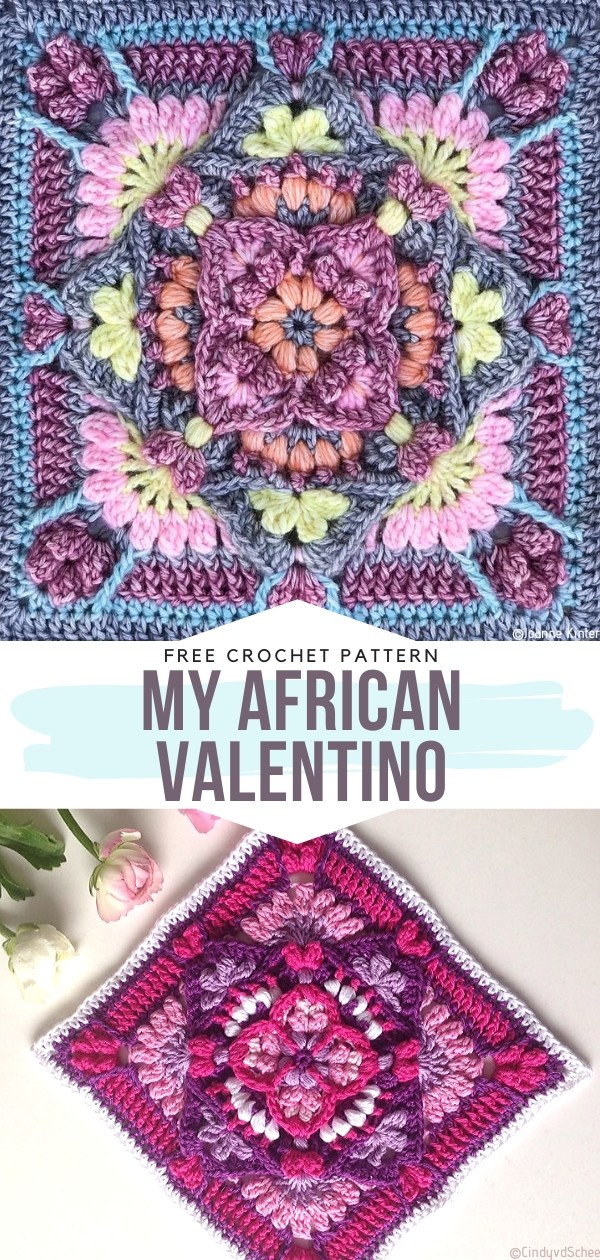 You will find the pattern here.
Hope Still 12″ Square
Free Crochet Pattern
This amazing 12-inch block looks great on its own and can be a beautiful decoration, but if you want to undertake a bigger project, transform it into a stunning afghan! Hope Still is structural with a lovely floral center and looks really nice both in bold colors and in sweet pastels. It's a project for intermediate crocheters.
Level: intermediate Author: Lisa Mauser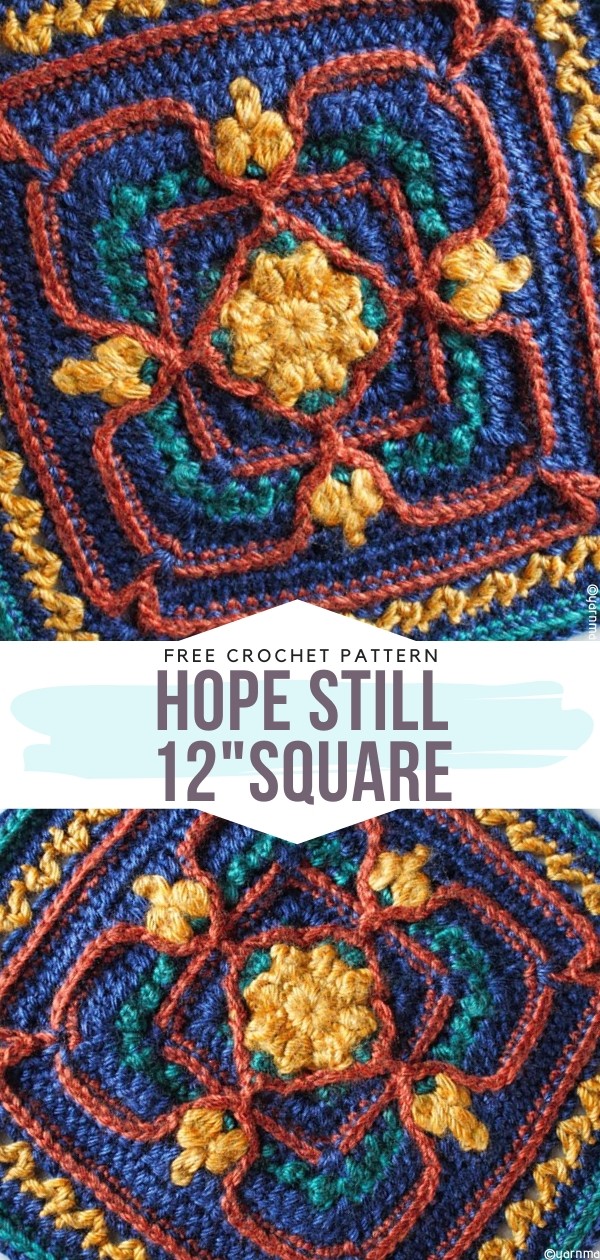 You will find the pattern here. More info here.