You certainly won`t be able to resist Tiny Knitted Elephants because they`re so cute and also easy to make. These amigurumi animals are great projects for beginners and you can knit them in no time. Use leftover yarn and also customize them with different colors. Maybe even add tiny details such as bows or flowers. Get creative and use these elephants not only as toys but also to make key chains or bag charms. They will definitely look adorable on a baby mobile with other knitted animals. Whether to keep or to give away, these tiny elephants are surely a fun project to complete. Check out these free patterns under the links below and don't forget to follow us on Facebook Fanpage and Pinterest for more creative ideas!
If you need more inspiration, check out our collections for knitters: Cute Knitted Baby Booties and Knitted Dishcloth Ideas.
Mini Elephant Free Knitting Pattern
This sweet elephant is a quick and fun project to make. Whether for little or big animal lovers, it will certainly make a cute toy or a key chain.
Level: beginner Author: Aine Marriott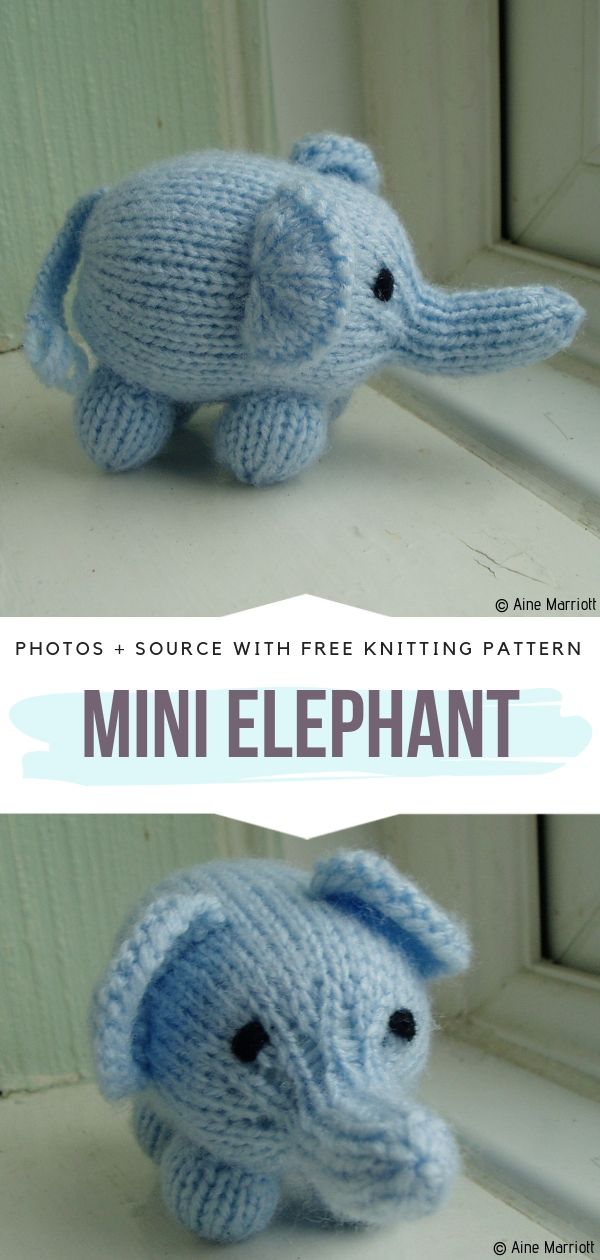 You will find the pattern here. 
Knit Baby Elephant Amigurumi Free Pattern
Make this adorable elephant as a bag charm or attach it to a baby mobile. It will also make a great last minute gift as it`s quick and easy.
Level: beginner Author: Amanda Maciel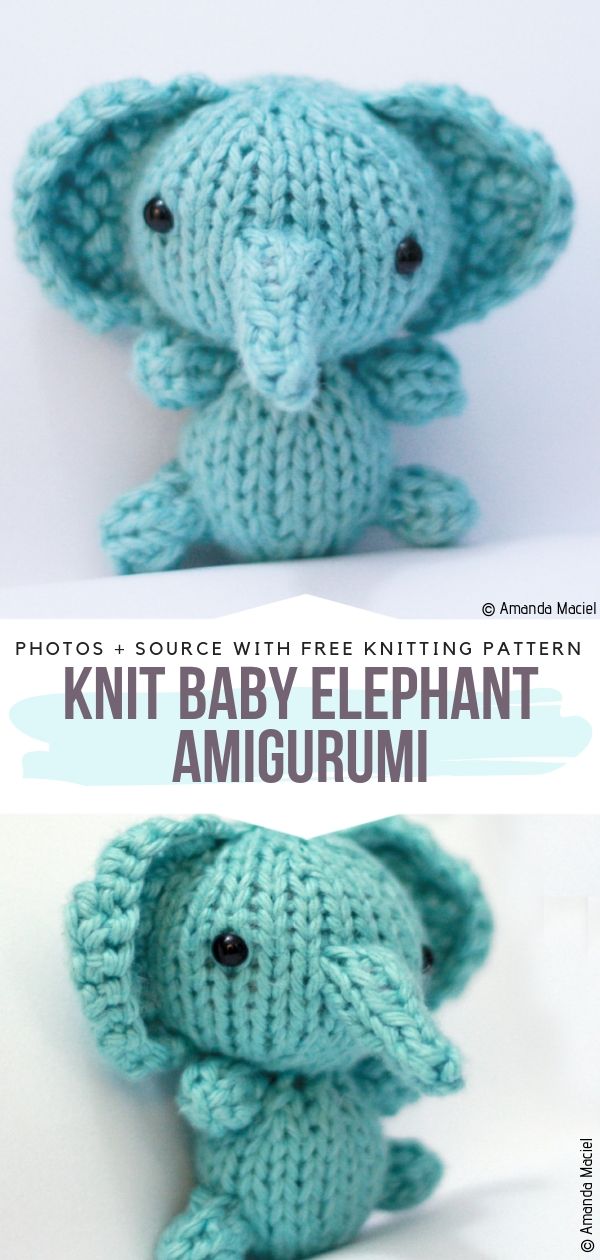 You will find the pattern here.