Adorable Knitted Alien Softies – Free Patterns
Hello there, lovely people! Grab your needles right away because you are in for a playful treat today! While browsing for our daily dose of inspiration, we have come upon two patterns we simply had to show to you. They are the perfect examples of knitted softies with special cheering-up powers! You should certainly make a few for your kids and best friends. You will fall in love with them at first sight, without a doubt. Well then, are you ready? Adorable Knitted Alien Softies are waiting! Check out the free patterns under the links below and follow us on Facebook and Pinterest for more creative ideas!
If you need more inspiration, check out our collections of Novelty Socks and Softies.
Argo the Friendly Alien 
Free
Knitting
Pattern
How cute is this little knitted creature? It surely crosses all the limits of sweetness! If you want a quick project that will make your children smile, this is evidently it. Aine Marriott must have had plenty of fun with this pattern. So will you!
Level: upper beginner Author: Aine Marriott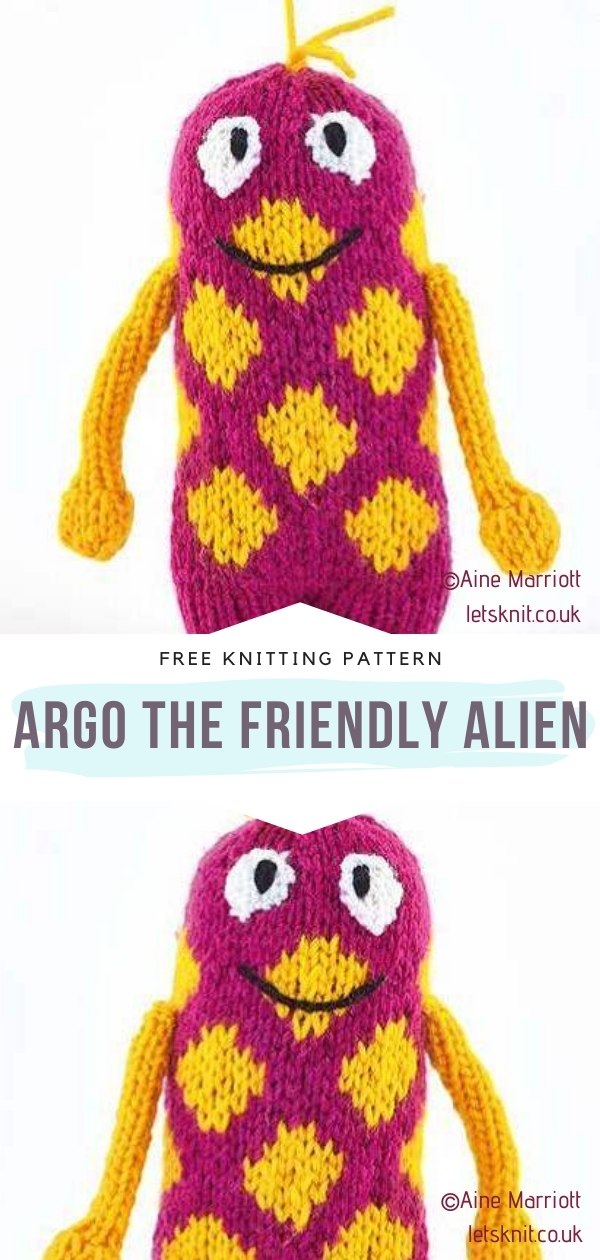 The original pattern and the photo are on Let's Knit. More info on Ravelry.
Alien and Robot
Free
Knitting
Pattern
Wow, these knitted softies really are out of this world! If you are into playful, adorable designs, you should certainly start following the wonderful work of Amanda Berry. She is the queen of toys and decorative figurines! Haven't these two cuties convinced you?
Level: upper beginner Author: Amanda Berry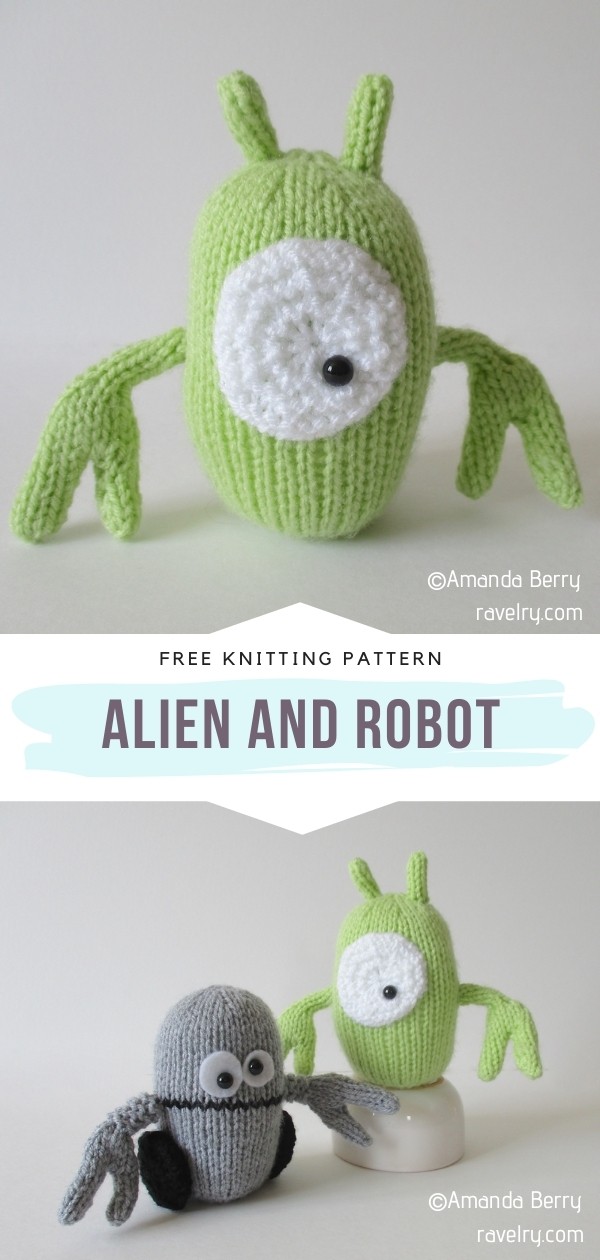 The original pattern and the photo are on Ravelry.