Plaid is such a timeless motif used commonly in clothing design, accessories and all kinds of decor. It simply never goes out of fashion! Are you wondering why? This selection of patterns called the Power of Plaid is the perfect explanation. Just look at how elegant and simply beautiful this famous motif looks. Are you going to go for the blanket of the cowl this time? Why not both? Check out the free patterns under the links below and follow us on Facebook Fanpage and Pinterest for more creative ideas!
If you need more inspiration, check out our collections of Late Fall Wraps and Chunky Textured Beanies.
Buffalo Check Plaid Blanket
Free Crochet Pattern
This pattern is explained in detail and so easy to follow. No need to worry, you will make it just in time for Christmas! The texture is so delightful and the colors instantly make us think about the most magical time of the year.
Level: beginner Author: Sonya Blackstone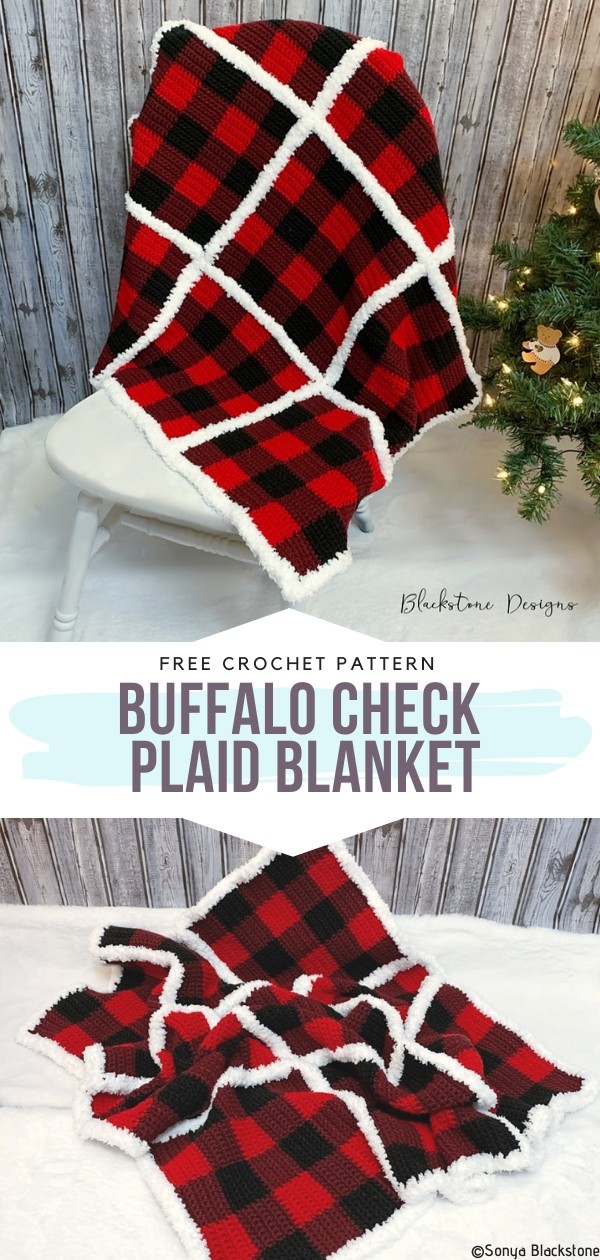 You will find the pattern here. More info here.

Sheepskin Buffalo Plaid Cowl Free Crochet Pattern
Warmth and classic plaid pattern remind me of winter holidays in England! Sheepskin Buffalo Plaid Cowl will keep you cozy and warm this winter and can come in handy during colder spring days, too! This project is easy and uses basic stitches, so it's great for beginners.
Level: upper beginner Author: Bethany Dearden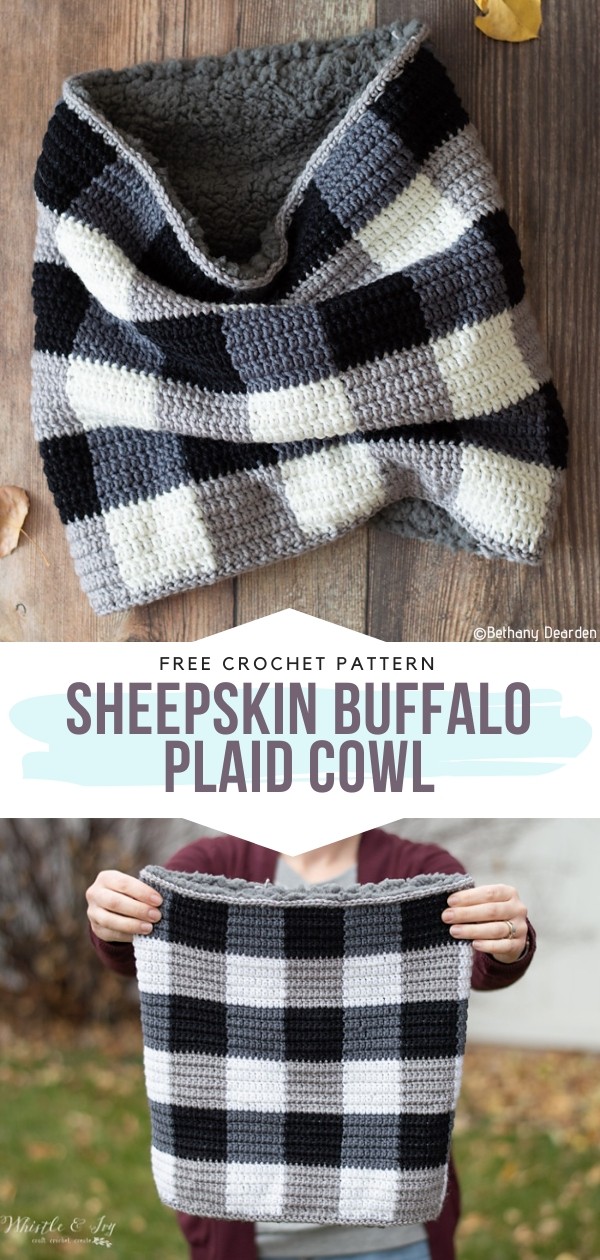 You will find the pattern here. More info here.