Devil is in the details! It's kind of ironic, because today I recommend you Holly Ornament 😉 This beautiful little crocheted applique can be a decoration on its own, can be attached to presents or hang on the Christmas tree. You can sew it onto something or make a brooch out of it… possibilities are endless! It's very easy to make, perfect for beginners. Check out this free pattern under the link below and follow us on Facebook Fanpage and Pinterest for more creative ideas!
Level: beginner Author: Spin a Yarn Crochet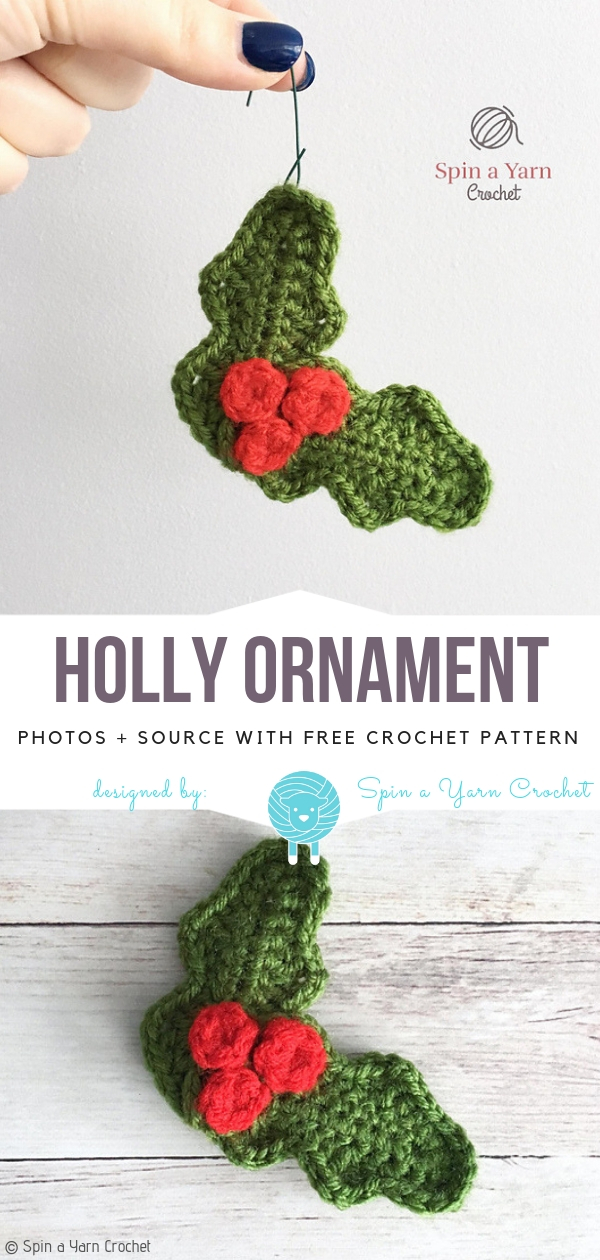 You will find the pattern here. more info here.