We think that one of the favorite projects of people who enjoy knitting is a simple blanket pattern. Why? Because there are so many options when it comes to designs, colors, and shapes! Today`s inspirations are these Lovely Knitted Baby Blankets that are quick and fun to make. Simple designs don`t involve many stitches therefore are perfect for beginners. However, be creative with colors because they make the blankets stand out. These baby blankets will brighten up the nursery and also keep your baby cozy when out and about in a buggy. Moreover, they make an ideal baby shower or baby gift because handmade items are always cherished. Check out these free patterns under the links below and don't forget to follow us on Facebook Fanpage and Pinterest for more creative ideas!
If you need more inspiration, check out our collections for knitters: Short Summer Socks and Beautiful Crescent Shawls.
Daisy Blanket
Free Knitting Pattern
This knitted blanket looks so elegant thanks to the decorative daisy stitch! You should certainly learn it because you will keep coming back to this technique over and over again. Trust us! We will too! Judith Kutscher is a pro!
Level: beginner Author: Judith Kutscher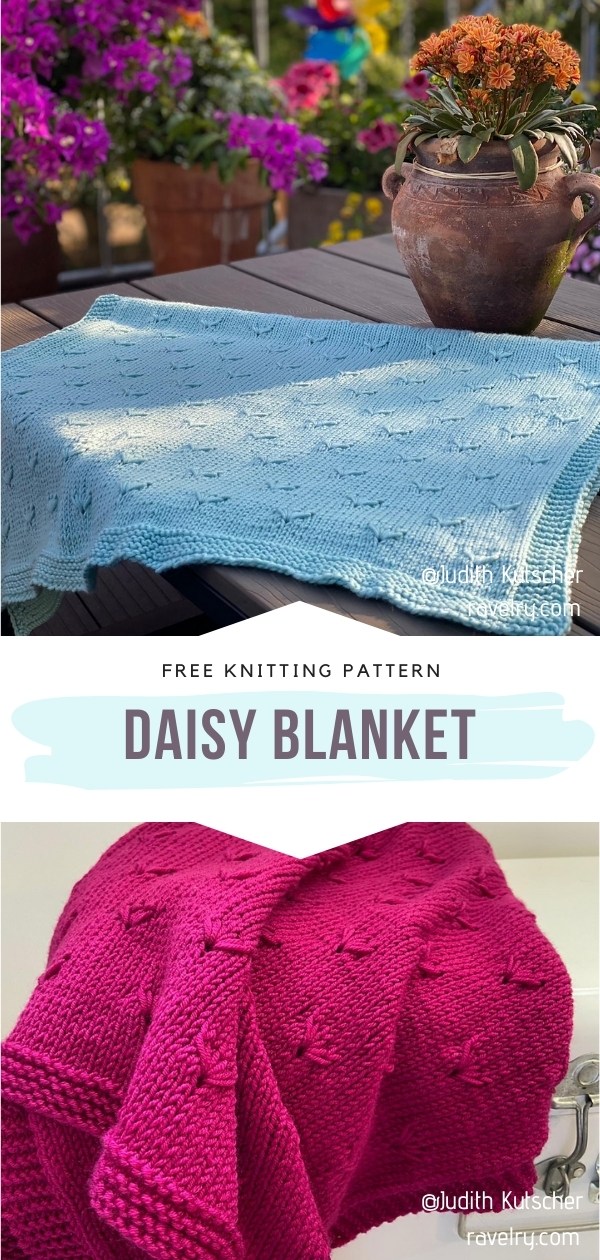 The original pattern and the photos are available on Ravelry here. 
Holding Hands Baby Blanket Free Knitting Pattern
This blanket is simple yet still very elegant! And suitable for boys and girls, children and adults, evidently! It has a lovely texture and it will look equally well in a single shade as in multicolor. Yasemin Ersoy inspired us all!
Level: beginner Author: Yasemin Ersoy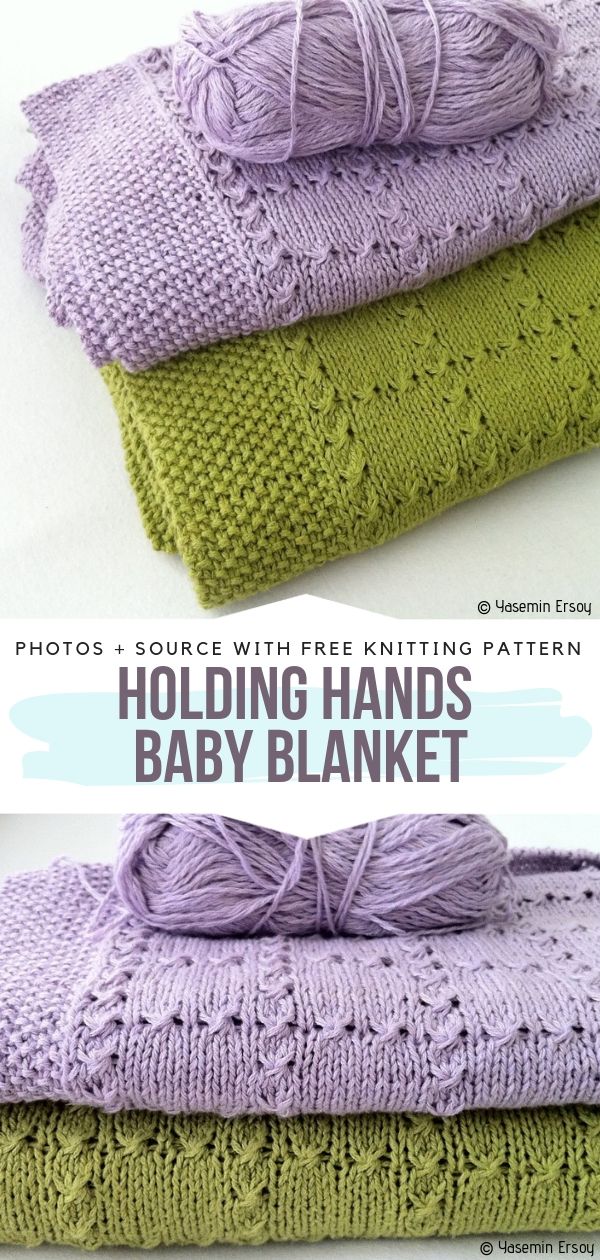 The original pattern and the photos are available on Ravelry here. 
Simple Baby Blanket Free

Knitting Pattern

This is certainly one of the simplest knitted blankets ever created! Our favorite garter stitch creates such a great texture, right? You should certainly try playing with colors to give your blanket a modern look! Or a retro one! Why not?

Level: beginner Author: The Woven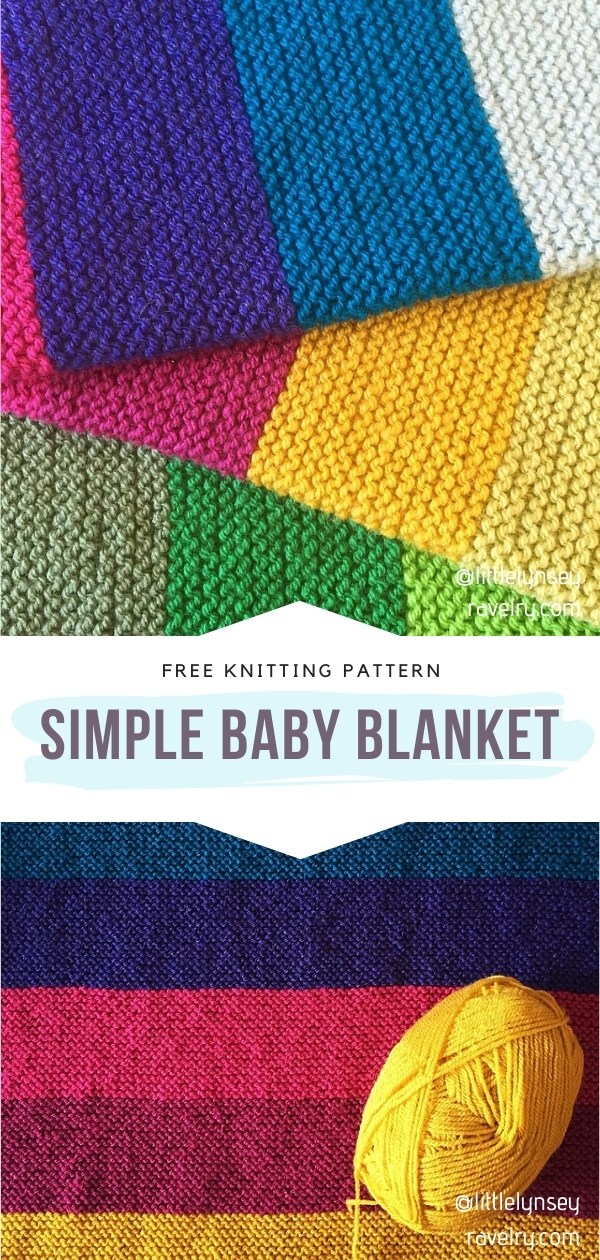 The original pattern is available on The Woven here. More info on Ravelry here. Info about this version by Little Lynsey and the photos are on Ravelry here.
BabyCozyCover
Free Knitting Pattern
Simplicity and neutral colors – this mix is always a good idea! If you want to learn one more very useful stitch, this pattern by Rille Rundt is exactly what you need. Keep it in your library! Will you stick with this delightful shade or go for something else?
Level: upper beginner Author: Rille Rundt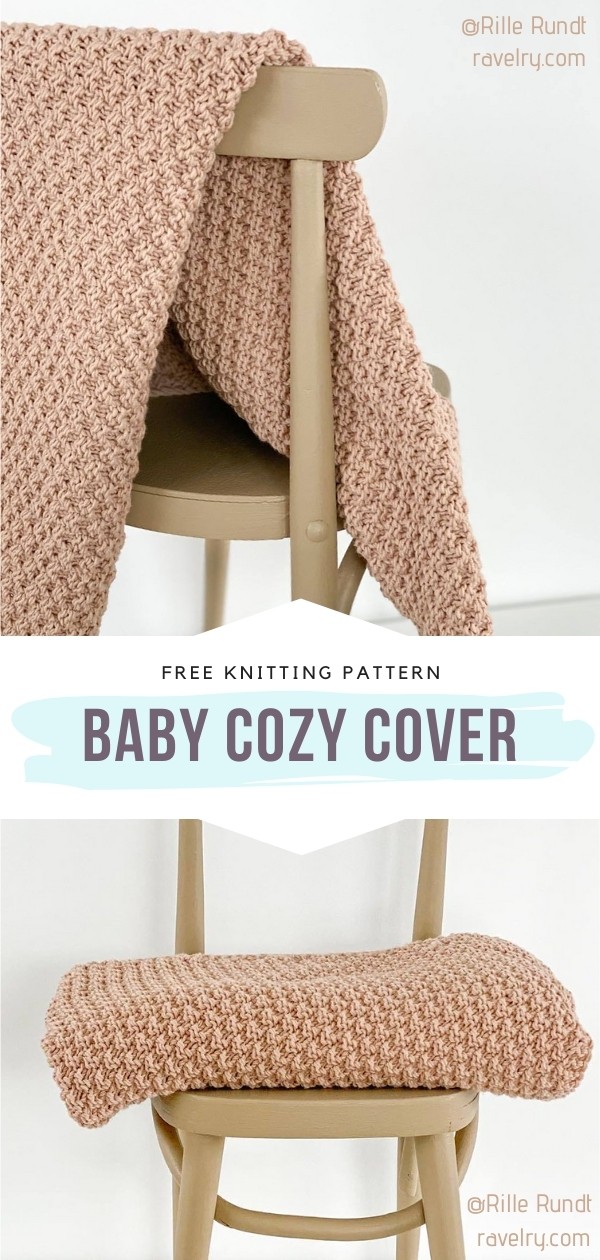 The original pattern and the photos are available on Ravelry here.