This is a project for those, who have no time, and want to make something cute, easy and quick! It's in the name – Quick and Chunky Slippers are made with thick yarn, which makes them work up much faster and easier. They have cute blue detail and lining, and will protect little feet perfectly. Make yourself some tea and start crocheting! Check out this free pattern under the link below and follow us on Facebook Fanpage and Pinterest for more creative ideas!
Level: beginner Author: Bethany Dearden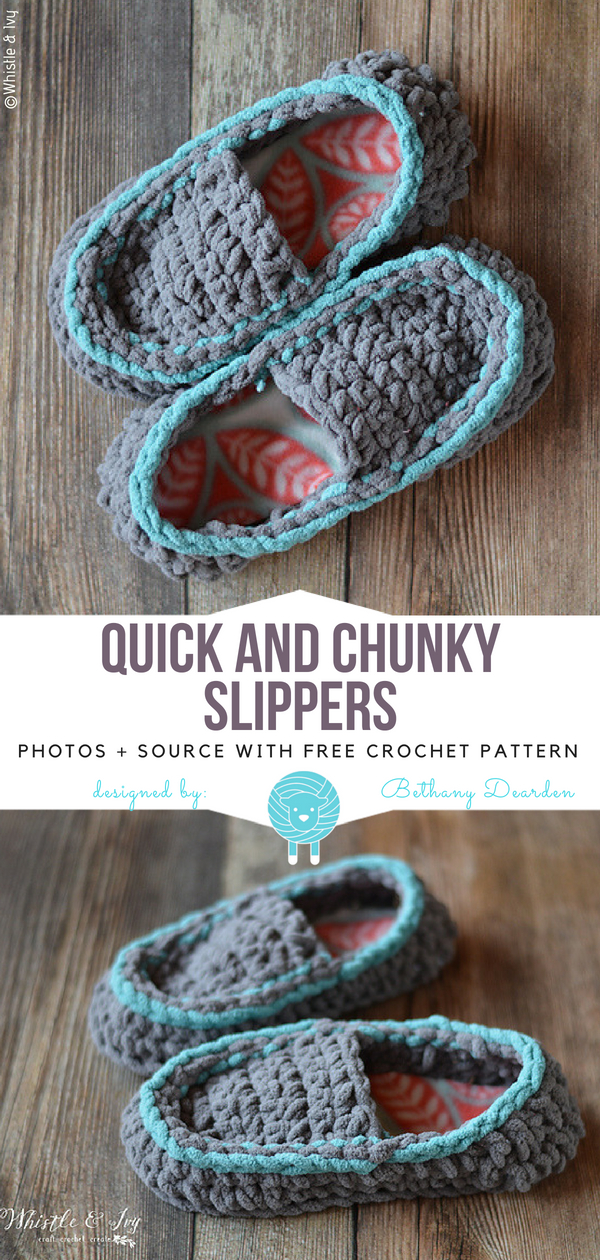 You will find the pattern here. more info here.