Quick Chunky Slippers with Free Crochet Patterns
Hello there, cuties! Are you getting ready for autumn and winter? Surely! We bet you are already crocheting warm blankets and chunky scarves, aren't you? Without a doubt! We want to remind you about one more thing you certainly need. Are you intrigued? We're talking about crochet patterns for Quick Chunky Slippers, obviously! You will find the pair of your dreams here. The authors we want you to meet are so awesome! Check out these free patterns under the links below and follow us on Facebook Fanpage and Pinterest for more creative ideas!
If you need more inspiration, check out our collections of Delightful Baby Beanies and Edging Ideas.
Magic Rectangle Slippers Free Crochet Pattern
This pattern by genius Jess Coppom really is magical, undoubtedly! With a pair of these chunky slippers, you will get through all the cold months safe and sound. They will surely keep you and your family members warm! And so happy thanks to their delightful softness!
Level: upper beginner Author: Jess Coppom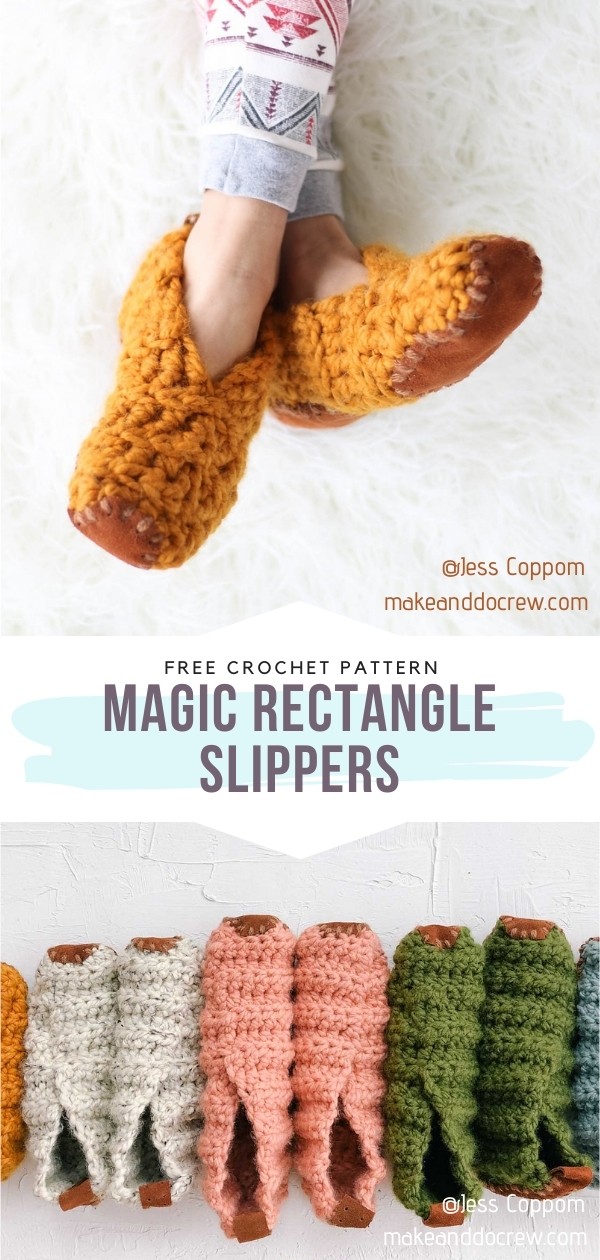 The original pattern and the photos are available on Make and Do Crew here. More info on Ravelry here.
Quick and Chunky Slippers Free Crochet Pattern
This is a project for those who have no time and want to make something cute, easy, and quick! The crochet slippers are made with thick yarn which makes them work up much faster and easier. They have cute blue details and lining and will protect little feet perfectly. Make yourself some tea and start crocheting!
Level: beginner Author: Bethany Dearden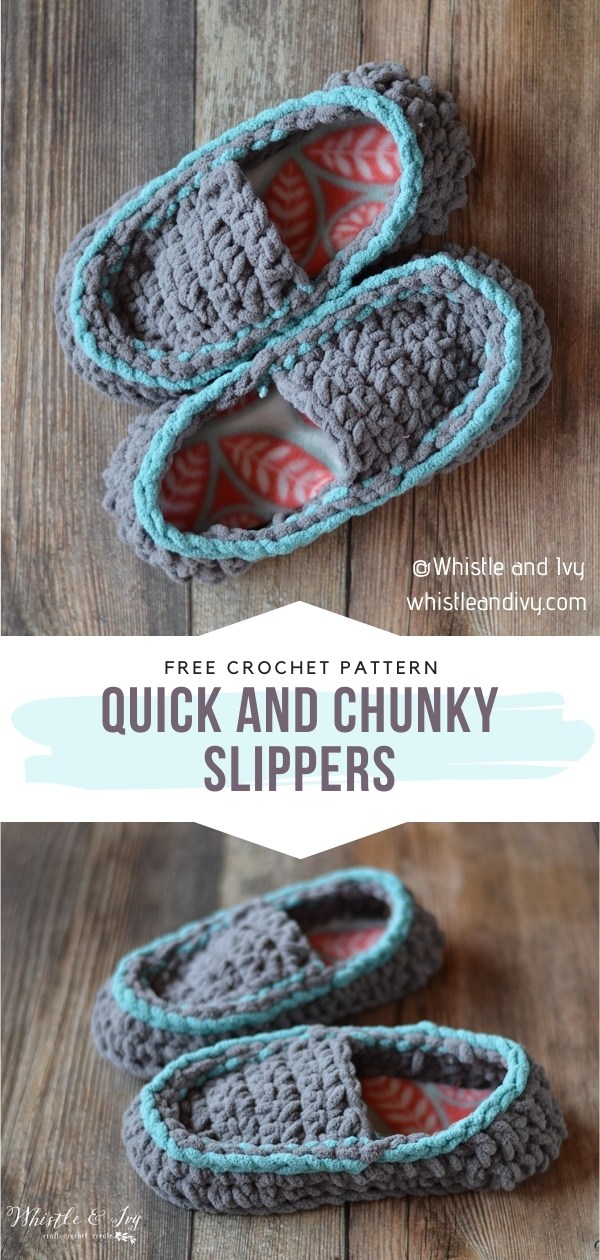 The original pattern and the photos are available on
Whistle and Ivy
here
. More info on Ravelry
here
.