We all need a broad range of Heart Squares to choose from before Valentine's Day, don't we? Therefore, we have decided to share two more options with you. We bet you would love to add them to your crochet repertoire in order to use them for many future projects. The squares are certainly going to serve as a base for lovely blankets, afghans, throws and many more. The power of hearts is so huge! to Check out the free patterns under the links below and follow us on Facebook Fanpage and Pinterest for more creative ideas!
If you need more inspiration, check out our collections of Burst of Color Squares and Magical Crochet Squares.
Heart Pixel Art Square Free Crochet Pattern
Any fans of old video games here? Even if you haven't spent much time playing them, you are surely going to like this heart made of beautifully textured pixels. This stitch is really intricate and certainly worth learning and the deep red shade coupled with light grey looks so good.
Level: upper beginner Author: Alexandra Richards ELK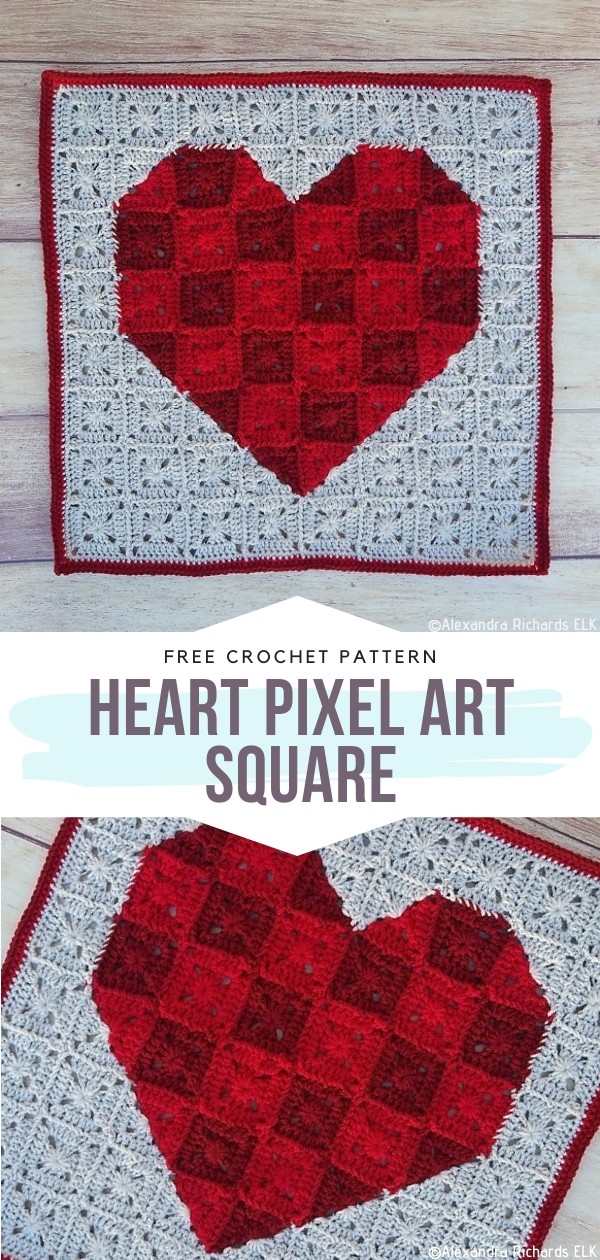 You will find the pattern here.
Corner to Corner Crochet Heart Free Pattern
What kinds of projects do you see in your head while looking at this pretty crochet square? Baby blankets, bedspreads and decorative pillows, if you ask me. Plating with colors will let you change the character of this base according to your fab taste.
Level: upper beginner Author: Daisy Farm Crafts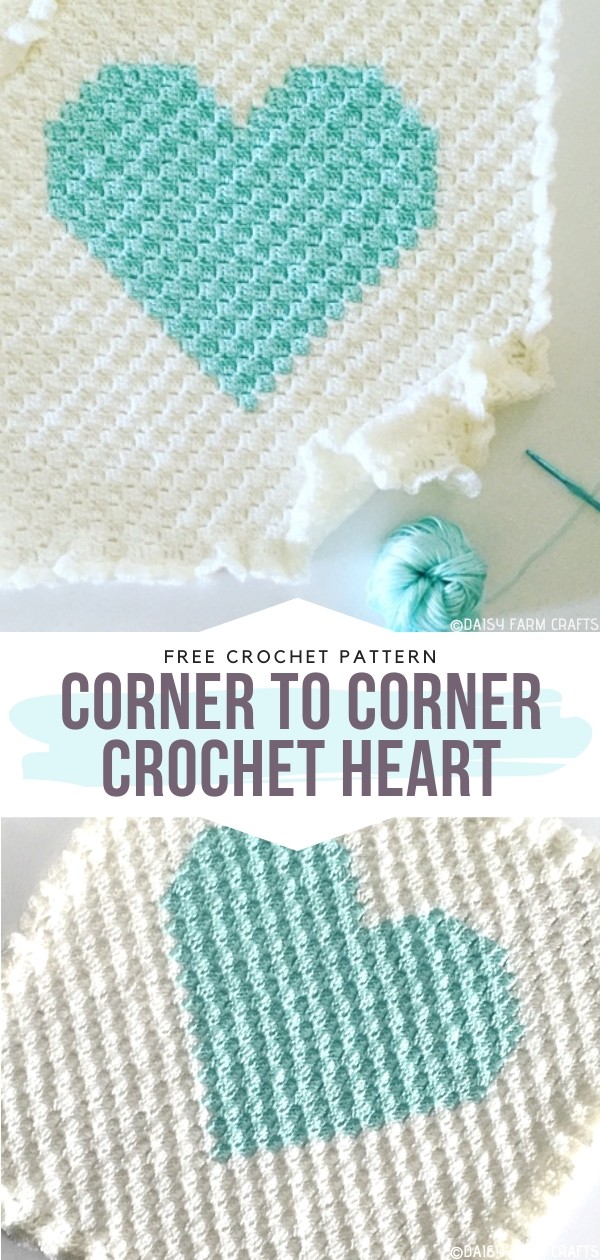 You will find the pattern here.