Welcome to Woolpatterns, lovely people! Are you into crocheting clothes and accessories for children? You have certainly landed in the right corner of our website then! This post will be a treat for every crafter with a special little fashion icon in the family. Cold months are coming, so it is time for crochet patterns for Delightful Baby Beanies. We have come upon two examples that will make your hearts beat faster. Which one do you like better? Let us know! Check out these free patterns under the links below and follow us on Facebook Fanpage and Pinterest for more creative ideas!
If you need more inspiration, check out our collections of Meadow Blankets and Lacy Cardigans.
Cluster V Stitch Baby Hat Free Crochet Pattern
Who wants to learn a new stitch? We all certainly do, especially when we can crochet a lovely baby hat while we're at it! This pattern by Erangi Udeshika is so precious for many reasons. Don't you wanna start working on it right away? We thought so!
Level: upper beginner Author: Erangi Udeshika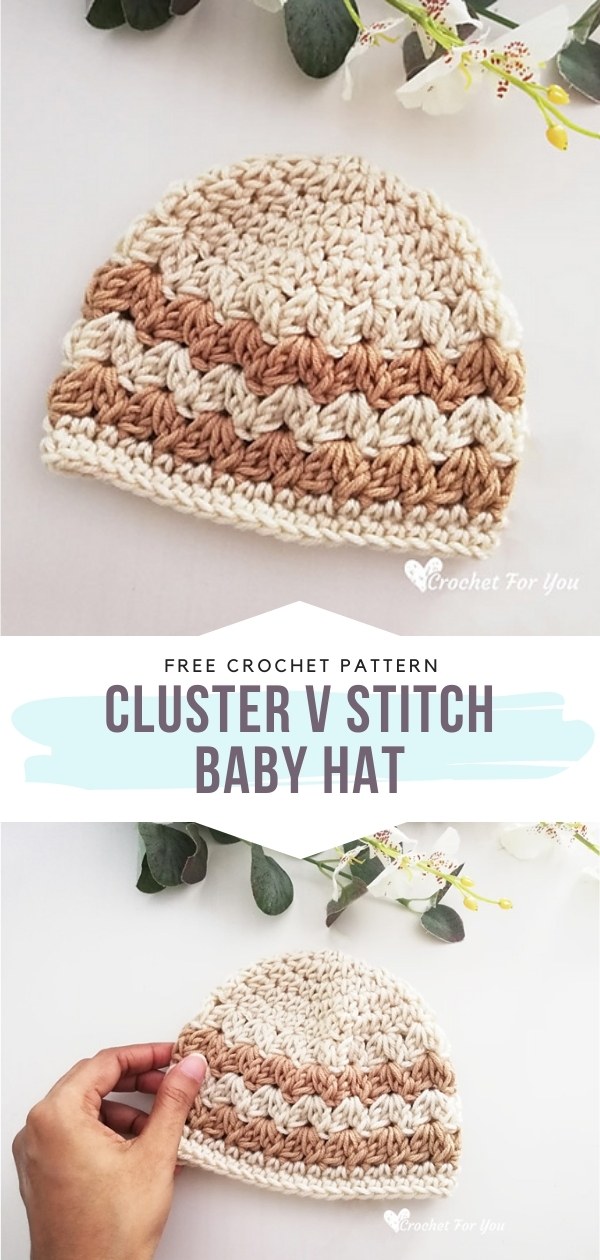 The original pattern and the photos are available on Crochet for You here. More info is on Ravelry here.
Tiny Puff Beanie Free Crochet Tutorial
Can you imagine how soft this texture must feel? We bet every newborn and toddler would love it! If you are a parent or a grandparent, grab your hook ASAP! These crochet baby beanies designed by Elisa DeSena are so fun to work on.
Level: upper beginner Author: Elisa DeSena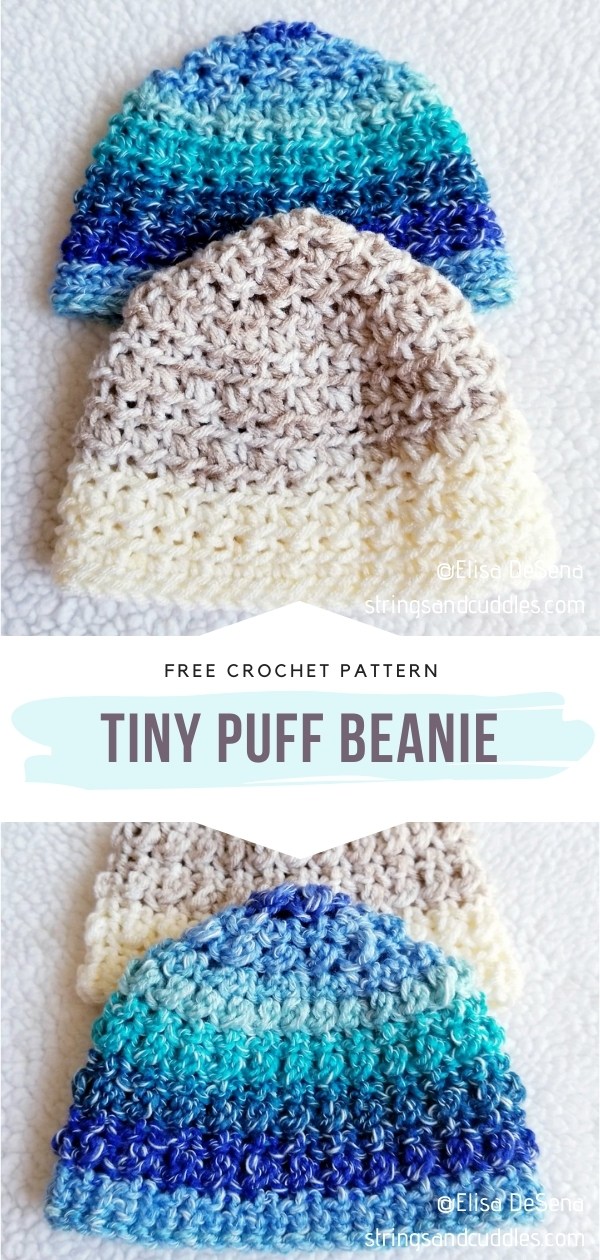 The original pattern and the photos are available on Ravelry here.