How are you doing at the end of summer, our fantastic knitters? We hope you are excited about the new season, we surely are! So excited that we have decided to help you celebrate the beginning of autumn with needles in your hands! These two examples of patterns for Intricate Shawls for Fall will blow your mind and get you in the mood for a challenge, undoubtedly. We are amazed by the skills and talents of these two brilliant designers. Their knitting patterns for shawls are so creative! Check out these free patterns under the links below and follow us on Facebook Fanpage and Pinterest for more creative ideas!
If you need more inspiration, check out our collections of Chic Shawls and Lacy Cardigans.
Ynys Afallach – Isle of Apple Trees Free Knitting Pattern
Have you ever tried knitting a shawl designed by a catnach? If you have enough motivation, experience, and time on your hands, this pattern will be a beautiful adventure for you. Firstly, you need to choose the color palette of your dreams. What will it be?
Level: advanced Author: a catnach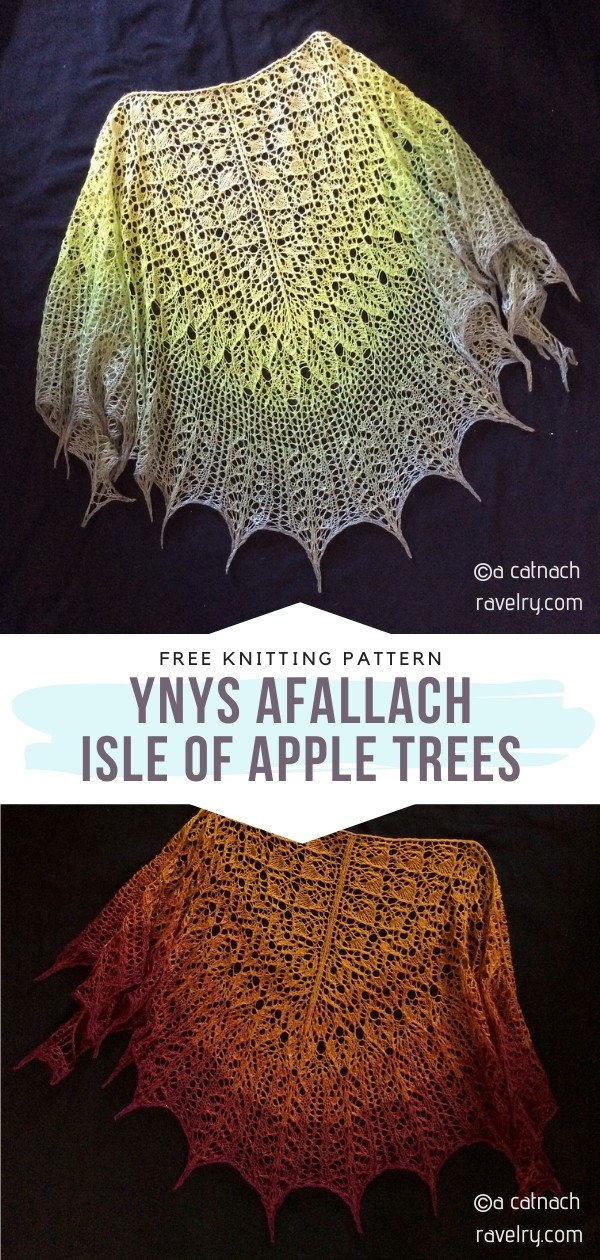 The original pattern and the photos are available on Ravelry here.

Golden Autumn Shawl Free Knitting Pattern
This pattern by Elena Gotlib is more precious than gold! We mean, isn't the openwork simply out of this world? We would love to try it this season! How about you? Are you already imagining all the fancy outfits you can complete with this shawl?
Level: upper beginner Author: Elena Gotlib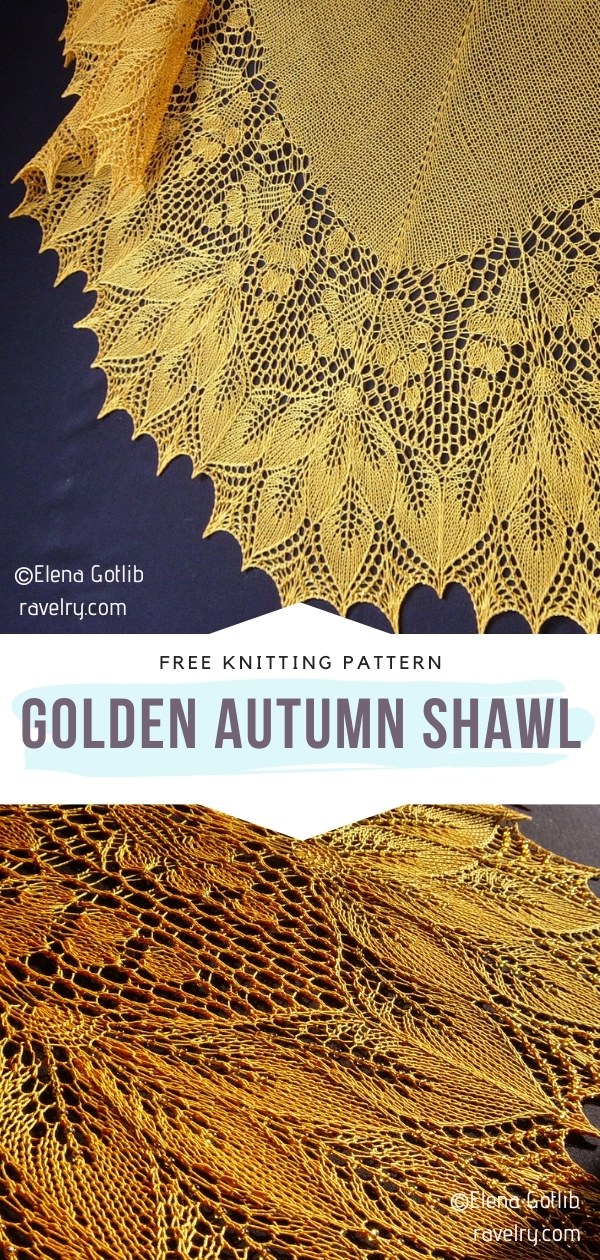 The original pattern and the photos are available on Ravelry here.