Mini Amigurumi Dolls Free Crochet Patterns
Hello there, yarn lovers! Which one of you is in the mood for Mini Amigurumi Dolls? We hope you all are because these cuties are certainly worth your while. With the patterns by authors as amazing as the two we're introducing to you today, you can create your own magical amigurumi land. So exciting, isn't it? If you are a beginner, we recommend you try something less complicated first. Then, with a bit of experience, you will master amigurumi dolls like these without any issues. You will get to experiment with colors and decorations while creating your new favorite crochet companions. Figurines like that are beautiful decorations for the home! The kids will obviously love them as well. Check out these free patterns under the links below and follow us on Facebook Fanpage and Pinterest for more creative ideas!
If you need more inspiration, check out our collections of Cats and Bunnies.
Butterfly Dolls Free Crochet Pattern
Who can even handle this dose of cuteness! The butterfly dolls designed by Amigurumi Patterns Pic2re have melted our hearts. Your little girls would love to fly with them, without a doubt! If you are making a fairy garden this summer, the dolls may come in handy as well.
Level: upper beginner Author: Amigurumi Patterns Pic2re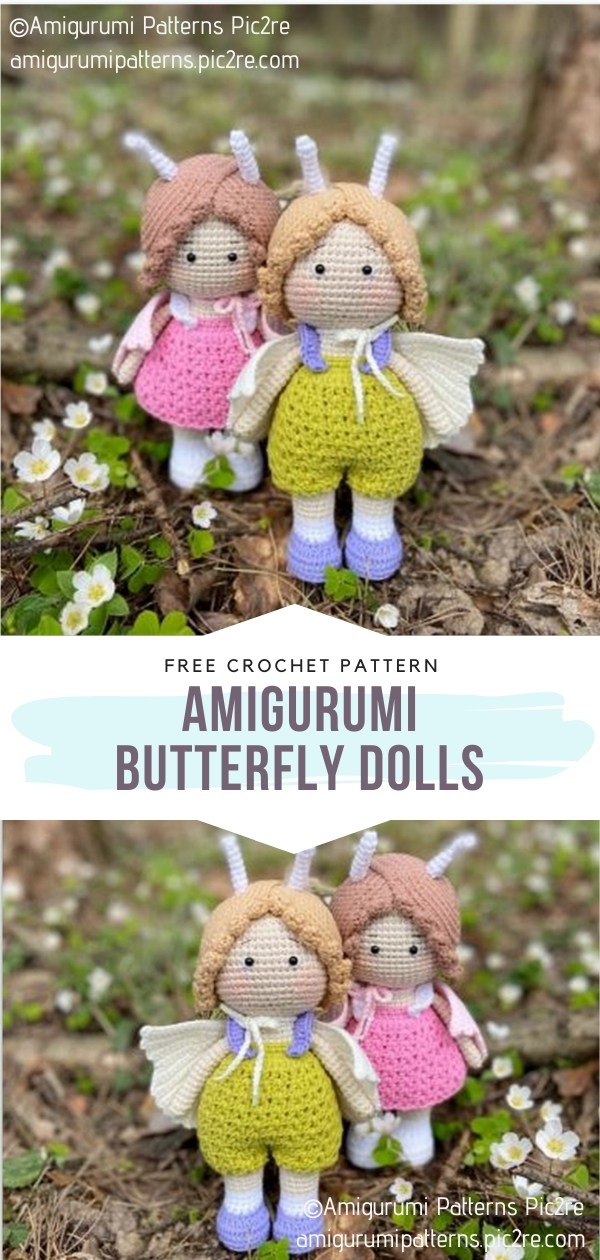 The original pattern and the photos are available on Amigurumi Patterns Pic2re here.
Kitsune the Fox Girl Free Crochet Pattern
How adorable is this orange-loving lady? We can't take our eyes off her little face! You can customize the pattern to suit your children's preferences in terms of colors and favorite animals. Julia Chiang is evidently the queen of crochet dolls!
Level: upper beginner Author: Julia Chiang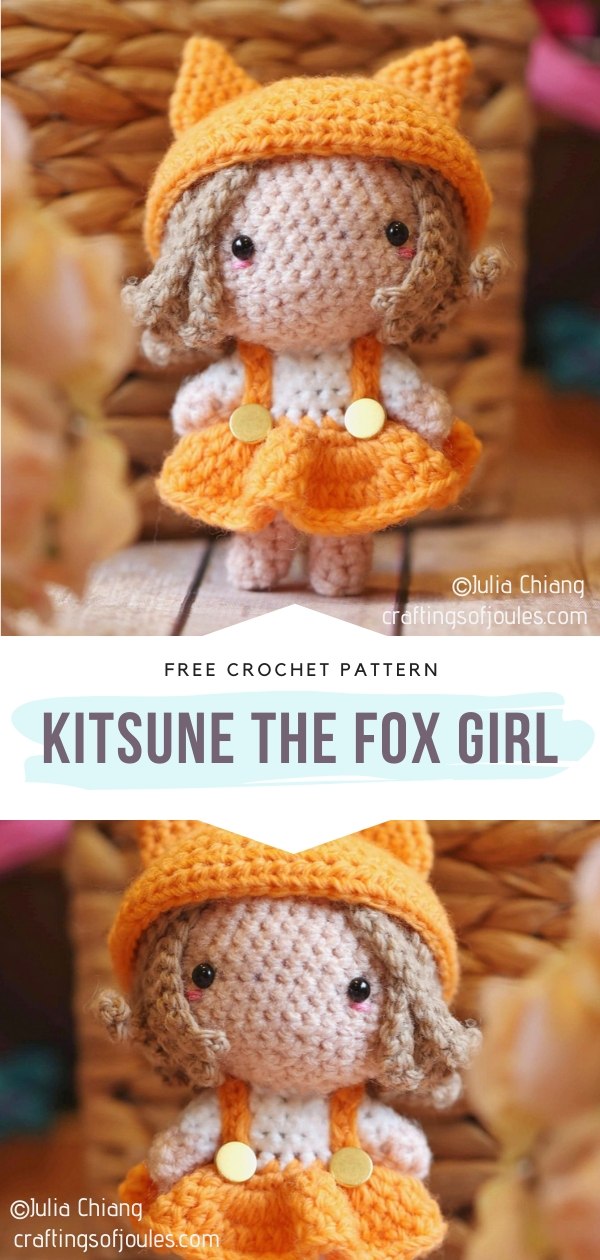 The original pattern and the photos are available on Craftings of Joules here. More info on Ravelry here.