Have your kids started chasing butterflies yet? Today`s collection of Fantastic Butterfly Blankets celebrates these beautiful creatures. Butterflies come in all sorts of colors and sizes, and so do these blankets. Small and sweet or big and majestic. You will find a variety of projects here, some beginner friendly, and some designed for advanced crocheters. Whatever pattern you go for, make the blankets and butterflies very colorful, just like the real ones are. Have a look at the filet pattern or how about following a graph. If you haven`t done that before, try using this technique to grow your skills. And remember that handmade blankets make beautiful gifts too, so grab your hooks and try. Check out these free patterns under the links below and don't forget to follow us on Facebook Fanpage and Pinterest for more creative ideas!
Majestic Butterfly Afghan Free Crochet Pattern
This butterfly afghan is truly majestic. It`s surprising how you can paint the blanket using just color changes. This is such breathtaking piece.
Level: intermediate Author: Susan Lowman
You will find the pattern here. more info here.
Nana's "Basking Butterflies" Baby Blanket Free Crochet Pattern
The butterfly pattern is created here by the filet stitch technique. The colors are arranged so to create a nice gradient. This blanket is easy to make, but definitely worth a try.
Level: upper beginner Author: D Maunz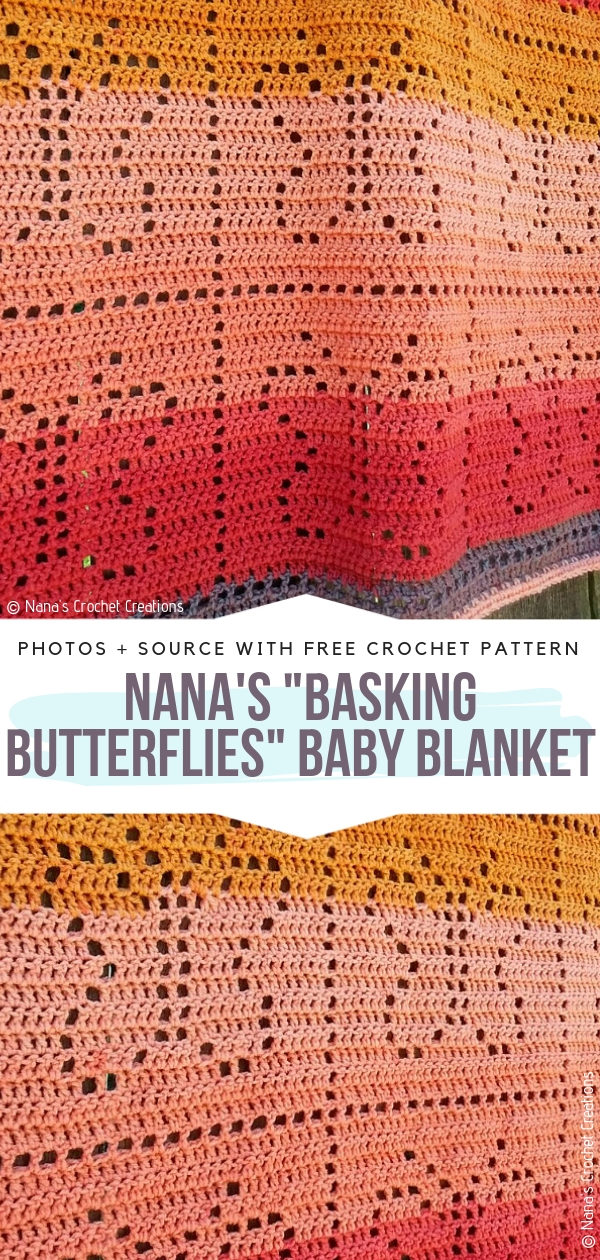 You will find the pattern here. more info here.
Pop Butterfly Graphan Free Crochet Pattern
Follow a graph to make butterfly squares, then join them together to make a fascinating blanket. Use different colors for each butterfly for even greater effect.
Level: upper beginner Author: Sarah Zimmerman
You will find the pattern here. more info here.