Sweet Sleeping Masks Free Knitting Patterns
Welcome, sleepyheads! Are you in urgent need of knitting patterns for Sweet Sleep Masks? We certainly hope so because we have found two that truly deserve sharing! They are practical, beginner-friendly, and out-of-this-world adorable. Even if you are beginning your knitting adventure, you will have no problems making a couple of charming masks. Keep one all to yourself and give the rest to your friends and family members. They will surely sleep tight from now on. And dream about you, without a doubt! Check out these free patterns under the links below and follow us on Facebook Fanpage and Pinterest for more creative ideas!
If you need more inspiration, check out our collections of Enchanting Shawls and Fall Cowls.
Kitty Cat Sleep Mask Free Knitting Pattern
Do we like knitting patterns for sleep masks? Yes, we do! When do we like them the most? When they have cute animal motifs, obviously! If you are a cat lover who likes original accessories, follow Julie Grimmett's instructions. You will have so much fun!
Level: beginner Author: Julie Grimmett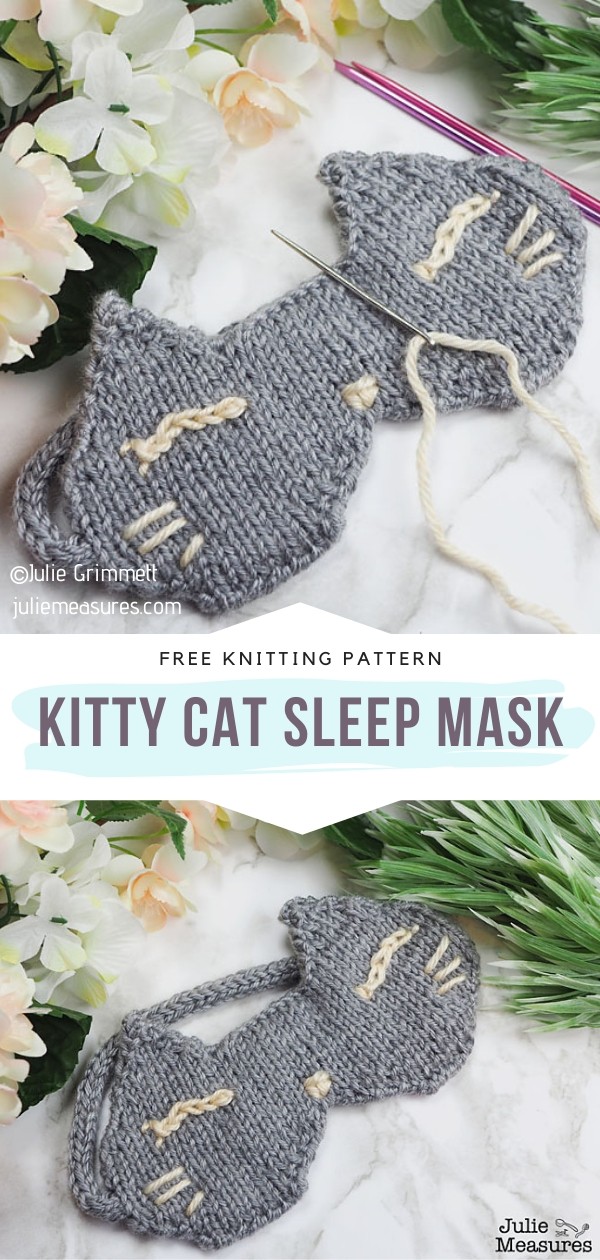 The original pattern and the photo are available on Julie Measures here. More info on Ravelry here.
Sleeping Mask Free Knitting Pattern
Instagram-friendly knitted accessories are always so awesome, right? Evidently! If you are currently looking for something extra for yourself or for your friends, the designers behind We Are Knitters have got you covered. What color will you use?
Level: intermediate Author: We Are Knitters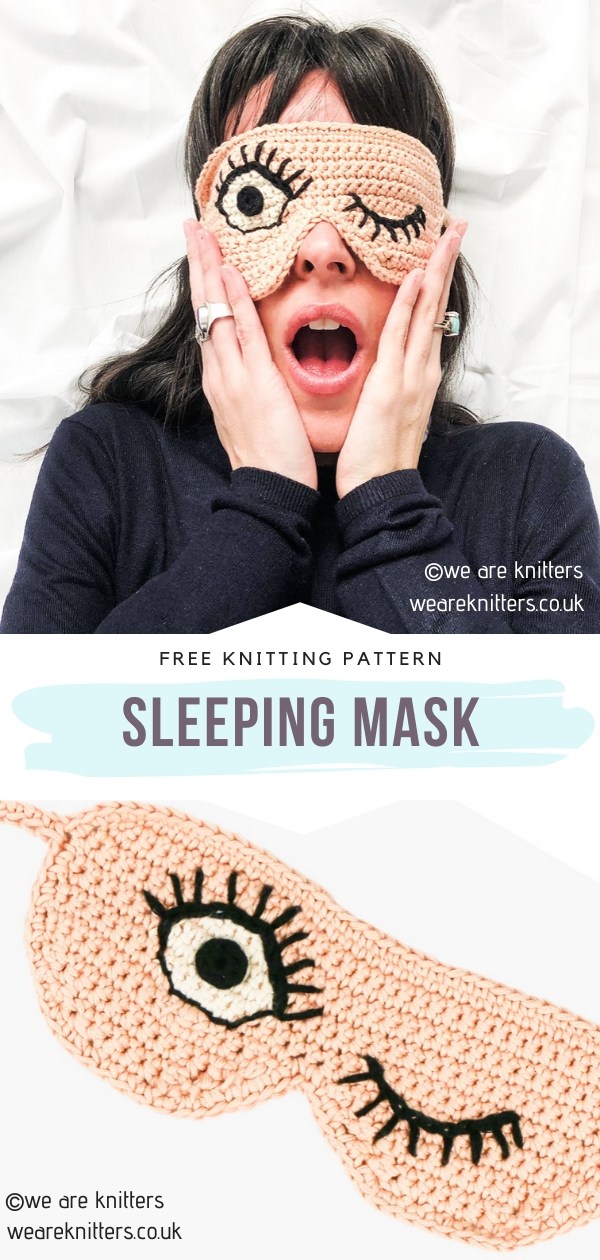 The original pattern and the photos are available on We Are Knitters here.