Dolls make not only perfect gifts but they are also perfect friends. Soft, cuddly and comforting, they go with our kids everywhere. If you would like some inspiration on how to make these handmade cuties, look into today`s collection. Amazing Amigurumi Dolls are not only for girls, but for boys too. And what an amazing idea stands behind some of these patterns. Dolls with wigs will have a special place in children and your heart forever. But no matter which design or color you choose, these magical and lovable softies will be perfect companions on your children`s journey wherever they`ll go.  Check out these free patterns under the links below and don't forget to follow us on Facebook Fanpage and Pinterest for more creative ideas!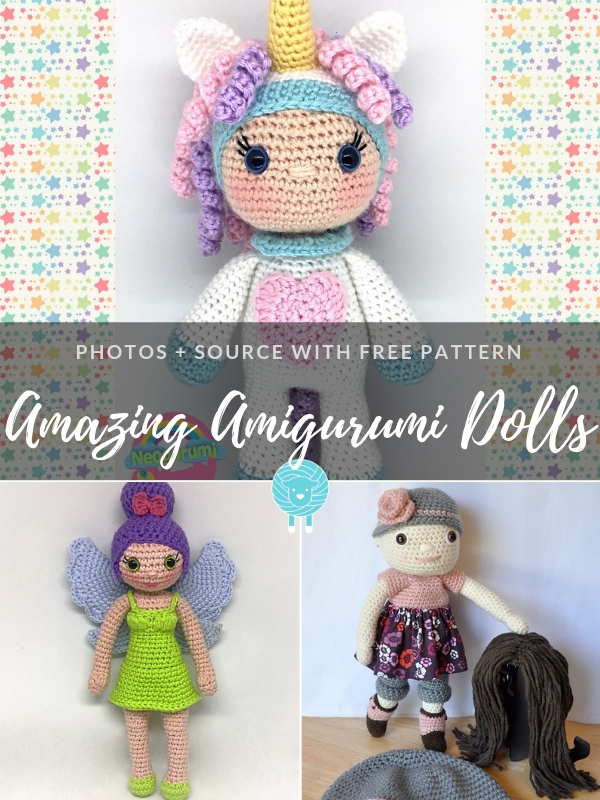 Unicorn Girl Free Crochet Pattern
This medium size doll features a unicorn hat with horn and ears. The curly hair and tail looks very cute in pastel colors, but you can change the character of the doll by using bright, bold colors too.
Level: upper beginner Author: Neogurumi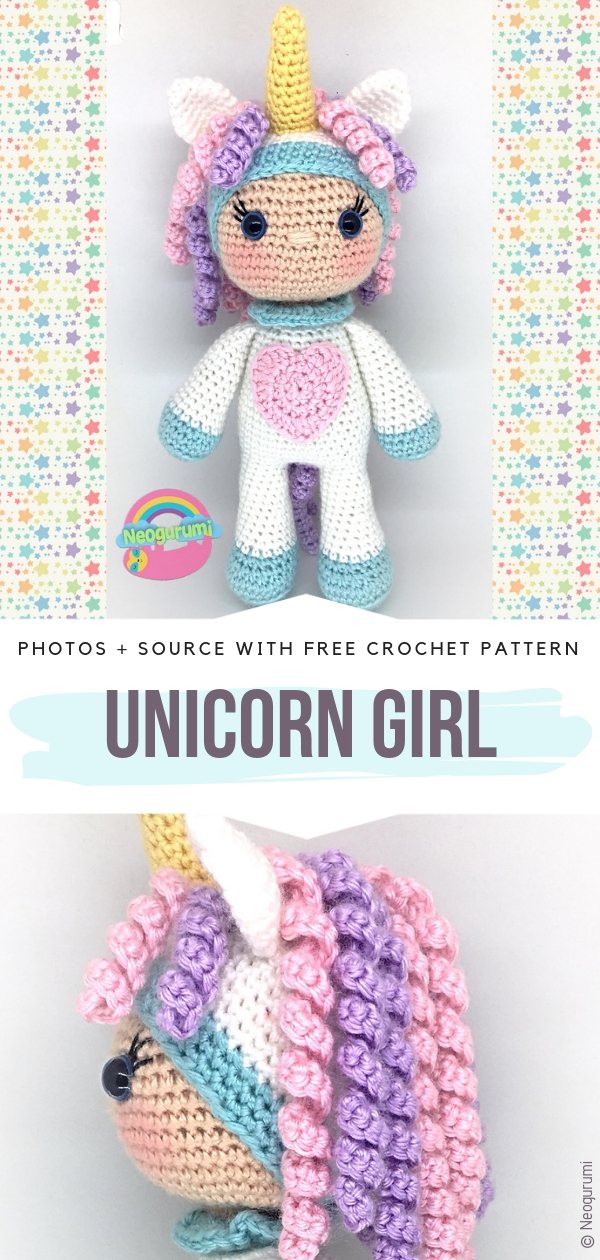 You will find the pattern here. more info here.
Feel Better Friends Doll with Wig Free Crochet Pattern
These beautiful dolls can be specially made for children (and adults too) who are battling with cancer or other illnesses. Let them have a doll that they can relate to – bold yet still beautiful and sweet. Such a wonderful idea!
Level: beginner Author: Shanon Fouquet
You will find the pattern here. 
Neona the Fairy Free Crochet Pattern
This cute doll would make a perfect gift for a little fairy fans out there. It features wings and bow hair clip. Make sure you crochet other fairy friends as well so they keep each other a company.
Level: upper beginner Author: Neogurumi
You will find the pattern here. more info here.