Pretty Lacy Blankets – Free Knitting Patterns
Who is on the hunt for free knitting patterns for blankets? They don`t have to be heavy and dense to keep you cozy and warm! Today`s collection of Knitted Lace Blankets is delicate and light. The patterns are subtle and they create nice and soft textures as well. They will be perfect for the summer breeze but you can use them for winter too. The lacy designs call for light and pastel colors however they will look as beautiful in ombre or stripy colorwork. These blankets are ideal for seasoned knitters but if you`re a beginner you will surely succeed in making them too. Check out these free patterns under the links below and don't forget to follow us on our Facebook Fanpage and Pinterest for more creative ideas!
If you need more inspiration, check out our collections for knitters: Soft Knitted Pillows and Textured Knitted Blankets.
Flora Blanket Knitting Pattern
Create a stunning blanket by joining these big flowery lace squares! This pattern is great for summer baby blankets because it will help you achieve a lovely, soft texture. EweKnit Toronto inspires us all year round, undoubtedly!
Level: beginner Author: EweKnit Toronto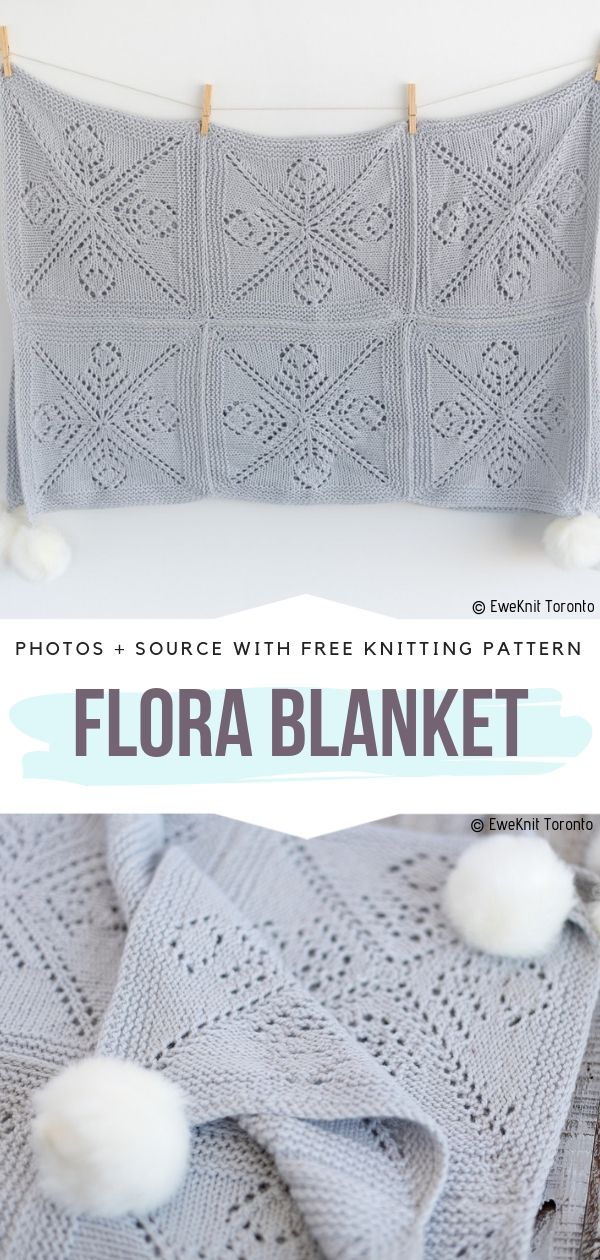 The original pattern and photos are on Ewe Knit. More info on Ravelry. This pattern is no longer free.
Magic Lantern Plaid

Knitting Pattern

This turquoise baby blanket has a beautiful lantern pattern. The soft wavy edging is interesting and it works well with the lacy design. The author behind Elly's Knitting Days inspires us so much! How about you?

Level: upper beginner Author: Elly's Knitting Days

The original pattern and the photos are on
Ravelry.  This pattern was free for a limited time only.
Crystal Lace Blanket Free

Knitting Pattern

Ah, how we love all the delightful winter vibes! This blanket is vibrating with them, isn't it? A simple pattern for a warm but lightweight blanket is always a good idea. Especially when it comes from our favorite Yarnspirations team!

Level: upper beginner Author: Yarnspirations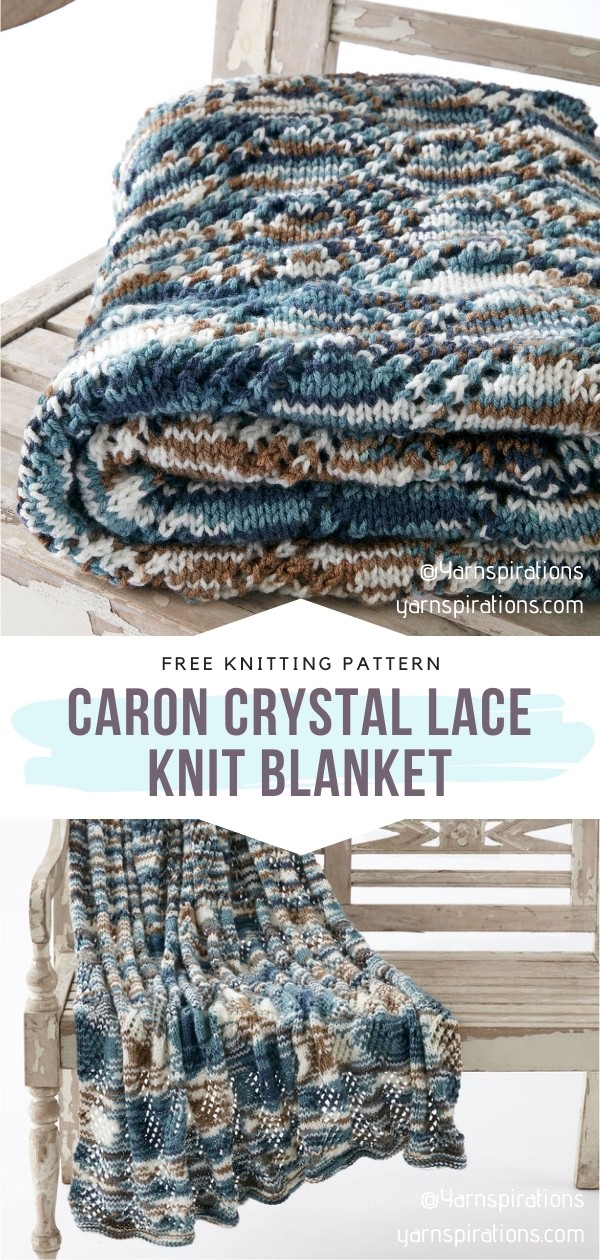 The original pattern and the photos are on Yarnspirations.