How are you doing this summer, our lovely homemakers? We hope you are all excited to get ready for the new season! What better way to spice our interiors up than with a trendy handmade accessory, right? Obviously! With this in mind, we have decided to show you two awesome examples of crochet patterns for Stylish Boho Plant Hangers. Do you like to surround yourself with plants as much as we do? That's great! Follow the instructions of two brilliant crochet designers we want you to meet. Arranging an indoor garden has never been easier! Which of the two crochet plant hangers patterns will become your go-to? Check out these free patterns under the links below and follow us on Facebook Fanpage and Pinterest for more creative ideas!
If you need more inspiration, check out our collections of Meadow Blankets and C2C Blankets Inspired by Nature.
Monstera Leaf Plant Hanger Free Crochet Pattern
Monsteras are the stars of every indoor jungle! The one and only Crystal White-Van Cleemput got inspired by the one of a kind shape of the leaves of this awesome plant. The hanger is solid and super practical but it still looks subtle. So on point!
Level: upper beginner Author: Crystal White-Van Cleemput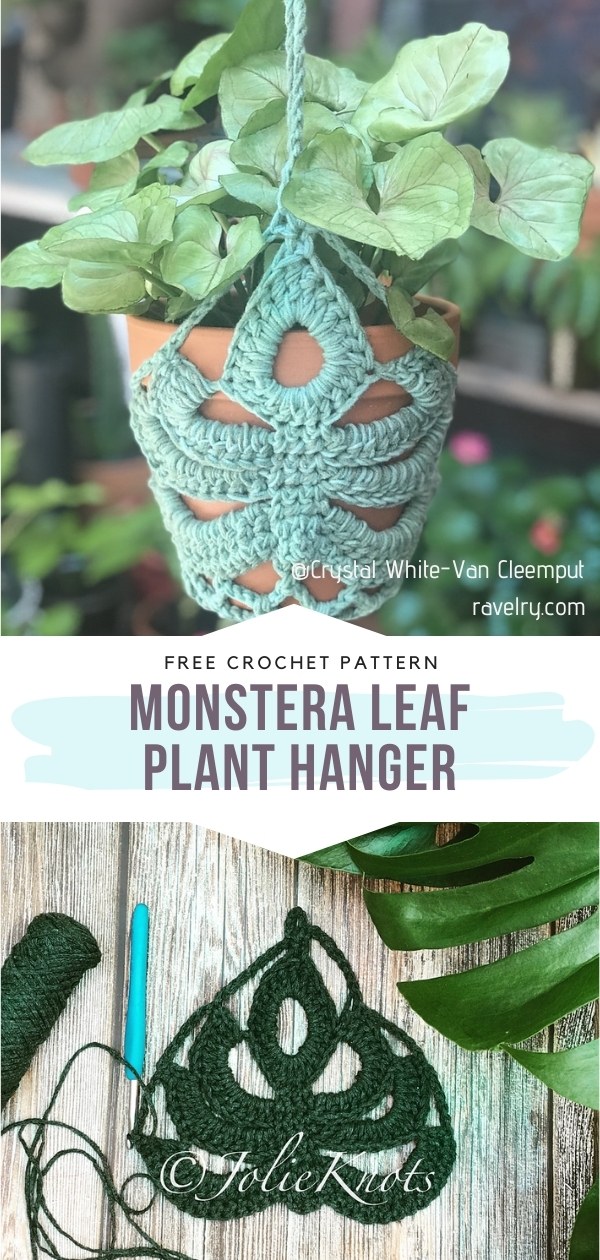 The video tutorial is on Youtube here. More info and the photos are available on Ravelry here.
Pot Plant Hanger Free Crochet Tutorial
Crochet plant hangers are such a hot trend this year! If you want to turn your interiors into an inside of a fancy magazine, follow the instructions by Emily Ashbourn. With some experience and motivation, you will surely master this pattern in no time. What colors will you use?
Level: upper beginner Author: Make.E Emily Ashbourn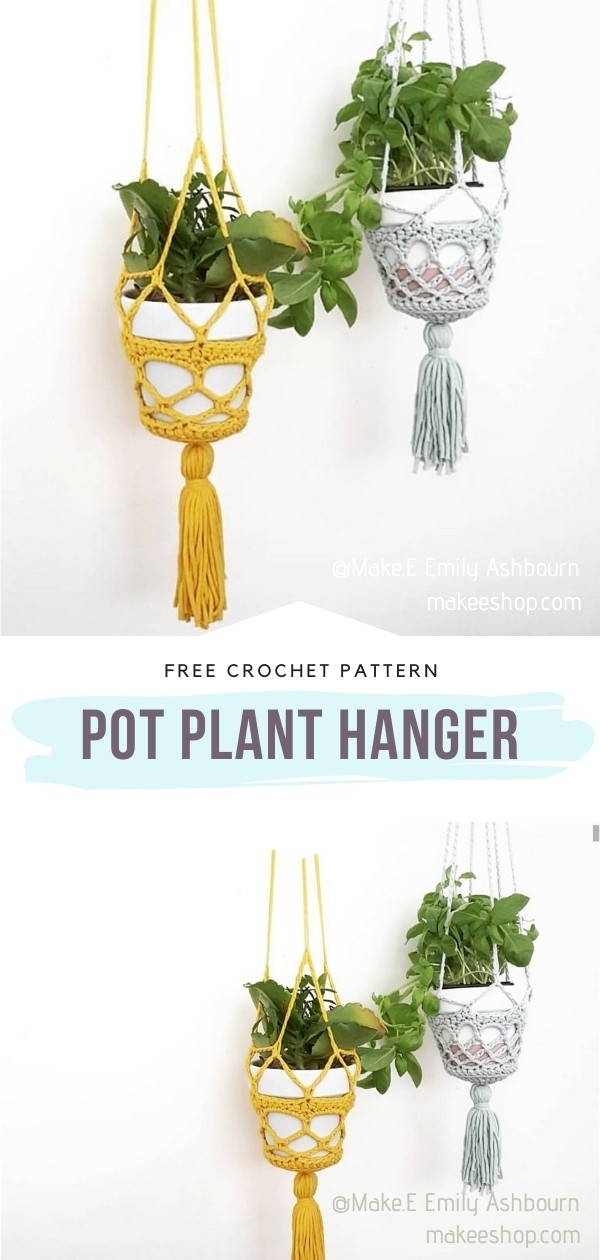 The original pattern and the photos are available on makeE here. More info is on Ravelry here.