Create something stunning but different this season with these Flower Lace Summer Shawls. You can crochet them in variety of brilliant colors and wear them with your favorite top. These shawls are great accessory to add to your wardrobe because they will take you thru the season in style but also comfort. These lacy patterns are for seasoned crocheters however if you`re a beginner you can try them as well. They make a perfect opportunity to master techniques whilst creating beautiful fashions. Moreover these shawls are not only great to keep but certainly an ideal item to give away too. Check out these free patterns under the links below and don't forget to follow us on Facebook Fanpage and Pinterest for more creative ideas!
If you need more inspiration, check out our collections of Raffia Summer Bag Ideas and Feminine Crochet Sweaters.
Sweet Neapolitan Free Crochet Pattern
This rectangular wrap is feminine and elegant. The pastel colors compliment the sweet flowery lace making it great for day wear as well as an evening accessory.
Level: intermediate  Author: Ana Morais Soares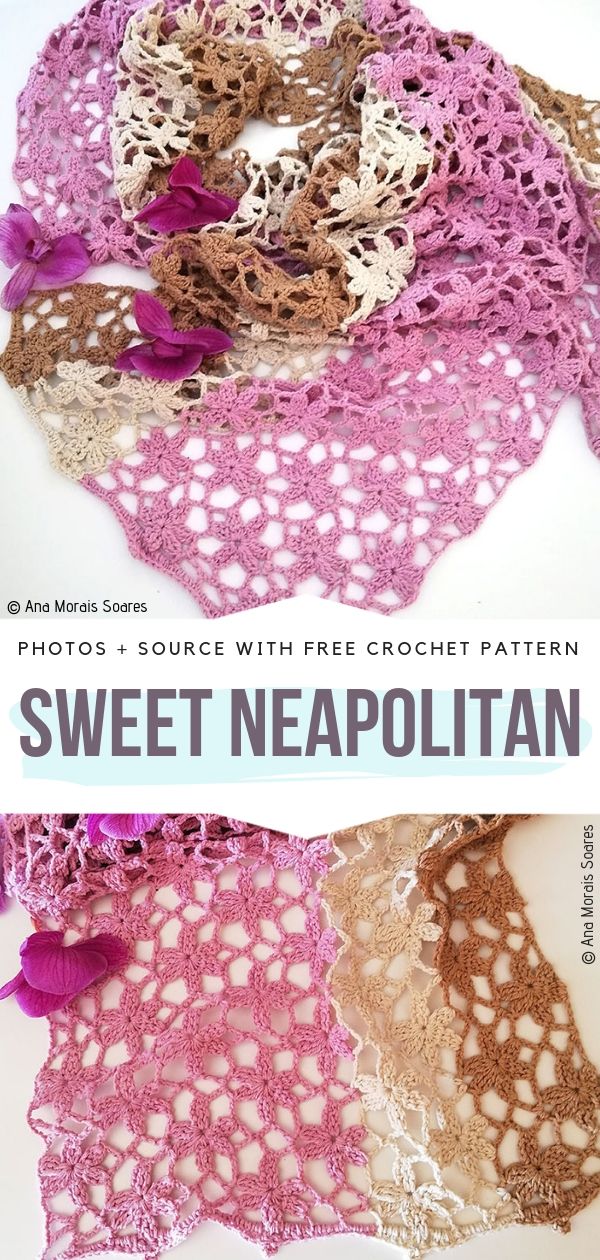 You will find the pattern here. More info here. 
Tea Flower Free Crochet Pattern
Beautiful ombre colors and delightful flower border are what make this shawl perfect for summer. This pattern is definitely worth a try.
Level: intermediate Author: Johanna Lindahl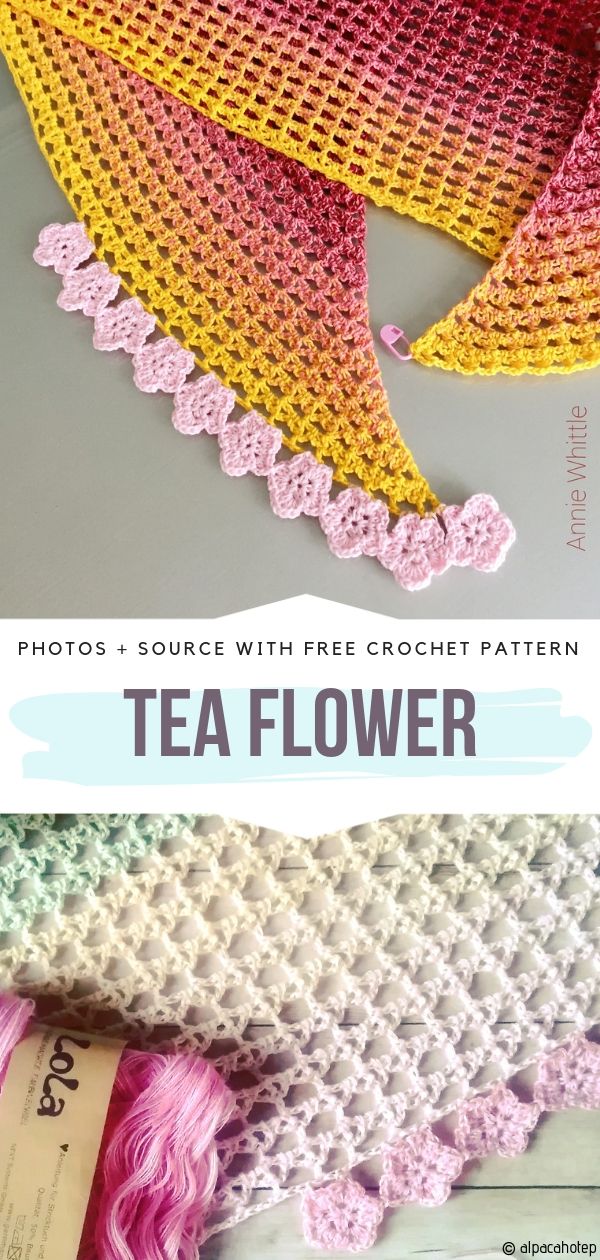 You will find the pattern here. More info here. The above versions can be found here and here.