While we start getting first chilly breeze there`s a perfect opportunity to think about warm accessories. Babies are the most vulnerable to cold weather therefore we want to keep them warm and comfy at all times. Squishy Baby Blankets will definitely be an ideal essential for your children whether at home or while out and about. Soft chunky yarn will be perfect for such projects and it also means that you`ll whip them up in no time. Choose suitable colors for either boys or girls and make them as precious gifts for your family and friends. Check out these free patterns under the links below and follow us on Facebook Fanpage and Pinterest for more creative ideas!
If you need more inspiration, check out our collections of Soothing Baby Blankets and Adorable Ragdoll Amigurumi
Chenille Yarn Baby Blanket 
Free Crochet Pattern
What a delightful blanket, so squishy and warm! This beautiful shade makes us dream of spring meadows full of narcissus flowers. The texture of this one of a kind piece is certainly very original. It seems so soft we can almost feel it through the screen!
Level: upper beginner Author: Cat Venner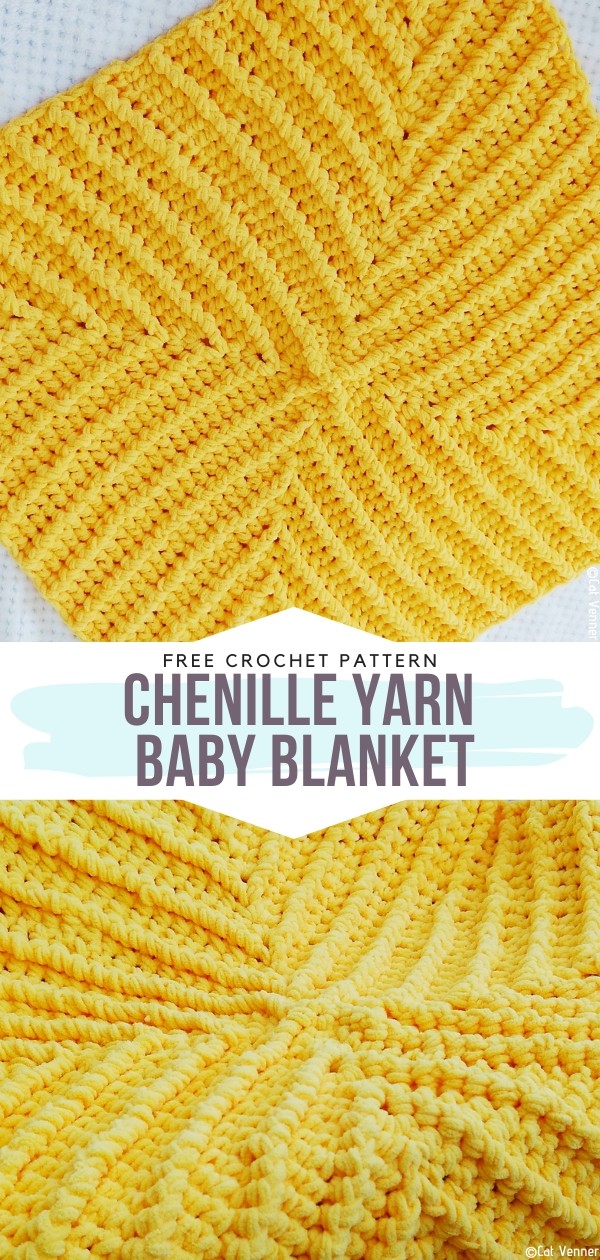 You will find the pattern here. 
Baby Boy Blanket Free Crochet Pattern
Chenille yarn creates a squishy texture that works so well with simple stitches. This blanket will be a beautiful addition to your little prince's nursery. If you are looking for a baby shower gift, you have found the right pattern!
Level: beginner Author: Crochet Dreamz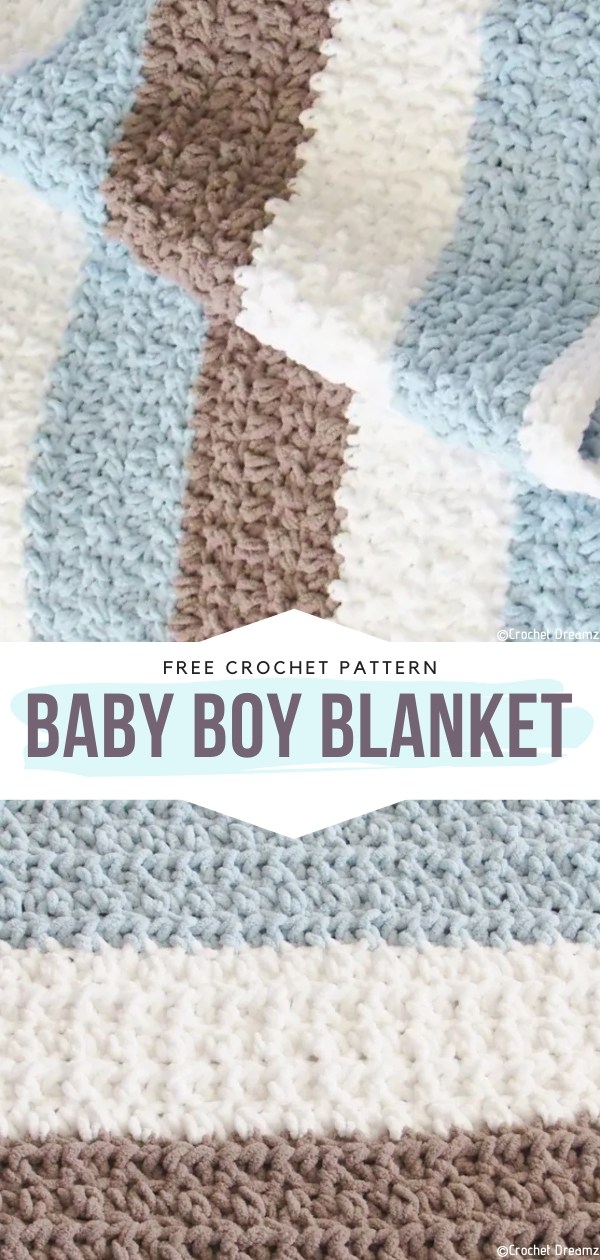 You will find the pattern here. 
From the Middle Baby Blanket Free Crochet Pattern
This giant granny square works up very fast with super bulky yarn. It also has a squishy texture that will keep your baby cozy and warm. This combination of delicious colors is simply delightful for a nursery.
Level: beginner Author: Bernat Design Studio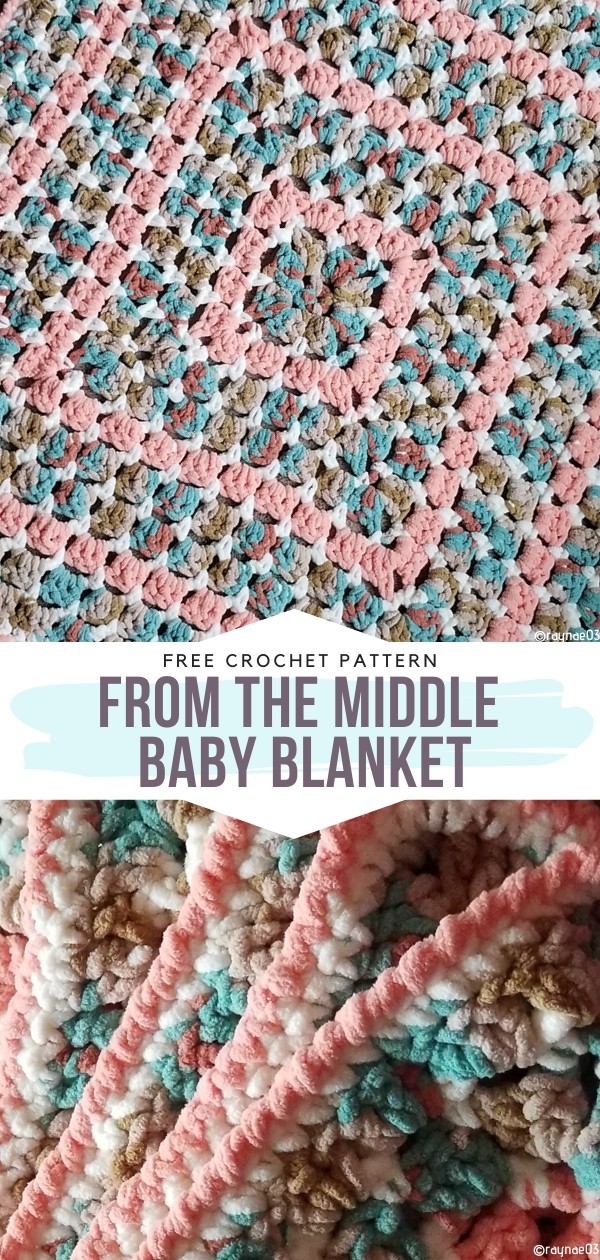 You will find the pattern here. More info here.