Girls of all ages unquestionably need a good set of basic crochet clothes in the trendiest colors in their wardrobes, especially for winter. Soft touch of yarn makes even the chilliest day so much better, right? If you are not sure how to start creating your perfect capsule wardrobe, Mustard Cardigans are the answer. This shade is so hot and so delicious! Which cardi are you going to choose? Check out the free patterns under the links below and follow us on Facebook Fanpage and Pinterest for more creative ideas!
If you need more inspiration, check out our collections of Cuddly Cardigans and Royal Capes.
Aurora Women's Cardigan
Free Crochet Pattern
This cardigan is the ultimate combination of classy, practical and pretty. Simple cut, soft touch, and big pockets make it perfect for everyday wear. And this wonderful, vivid mustard color? Warms up our hearts, without a doubt!
Level: upper beginner Author: Jennifer Pionk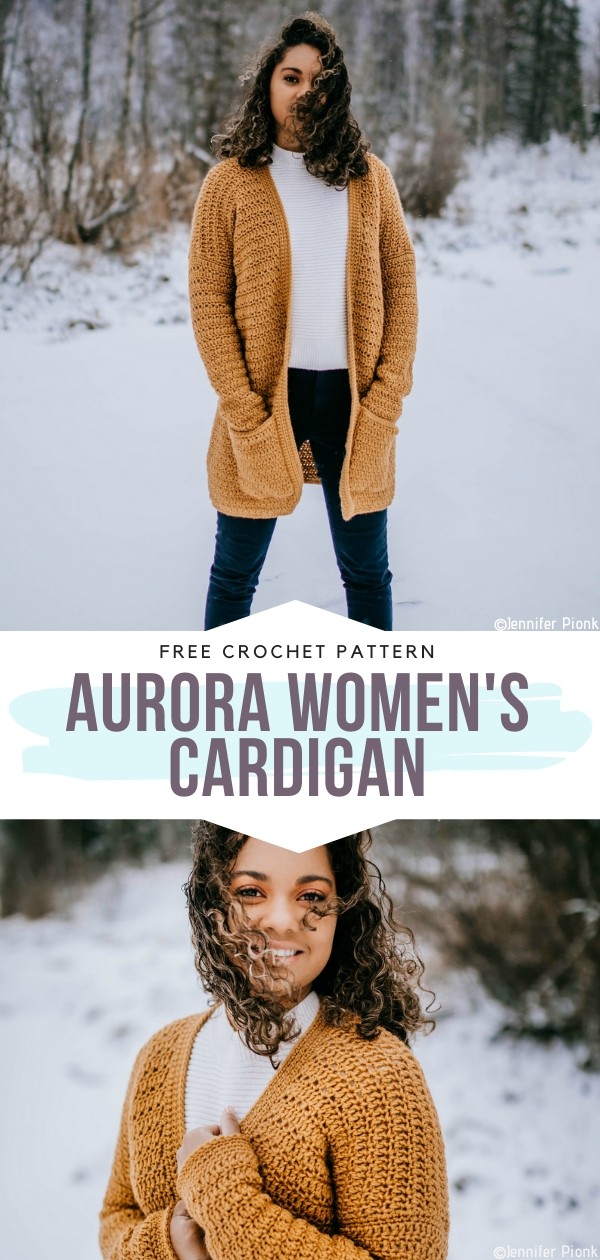 You will find the pattern
here
. More info
here
.
The Habitat Cardigan Free Crochet Pattern
To stay warm in the cold winter days, you certainly need a lovely woolen crochet cardi. The Habitat Cardigan is very cozy, easy to make, and stylish – oversize is still a hot trend! Narrow sleeves protect your arms, and beautiful color will make it fit into any wardrobe.
Level: upper beginner Author: Jess Coppom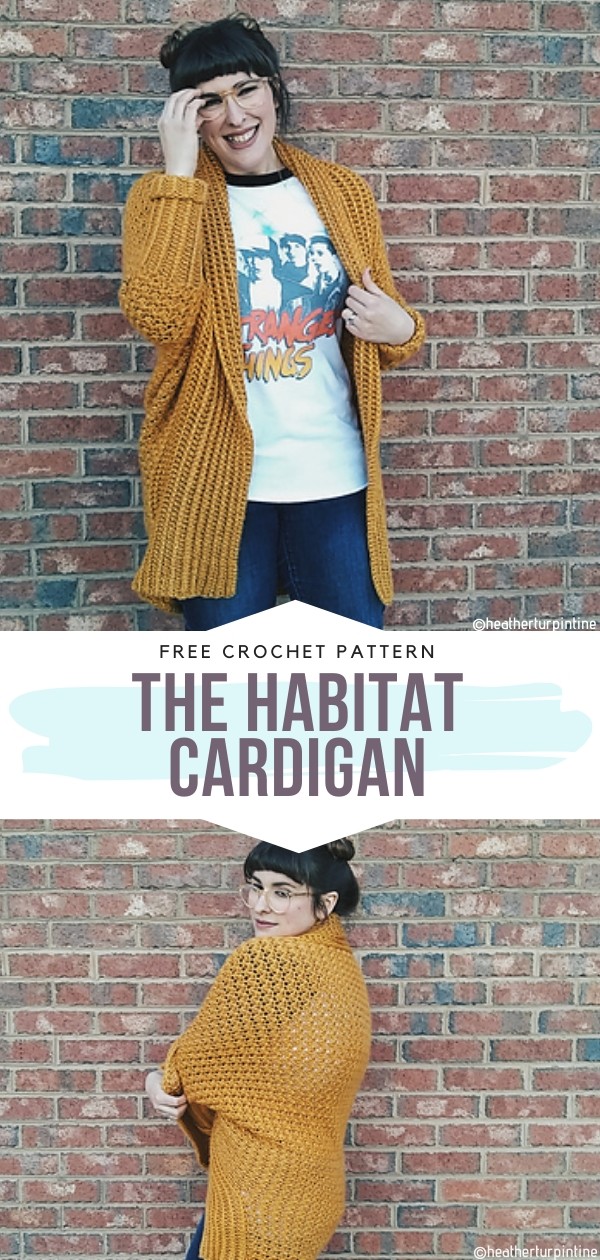 You will find the pattern
here
. More info
here
and
here
.