Hello to all the crocheting ladies who enjoy modern fashion! We know you follow the trends and have a fab fashion taste, therefore we are sure you are going to like this post so much. We have found two awesome patterns for Cool Scarves that will help you survive the last weeks of winter in the best style. They are minimalist and chic, evidently, and they look like taken straight from the covers of fashion magazines. Check out the free patterns under the links below and follow us on Facebook Fanpage and Pinterest for more creative ideas!
If you need more inspiration, check out our collections of Colorful Winter Scarves and Chunky Textured Beanies.
Rosebridge Plaid Blanket Scarf Free Crochet Pattern
Both boho-inspired and elegant, classy and cool. This is how we would describe this one of a kind design. It has many faces, without a doubt, just like we do! You are going to love walking around in the cold wrapped in this crochet wonder.
Level: beginner Author: Alexandra Tavel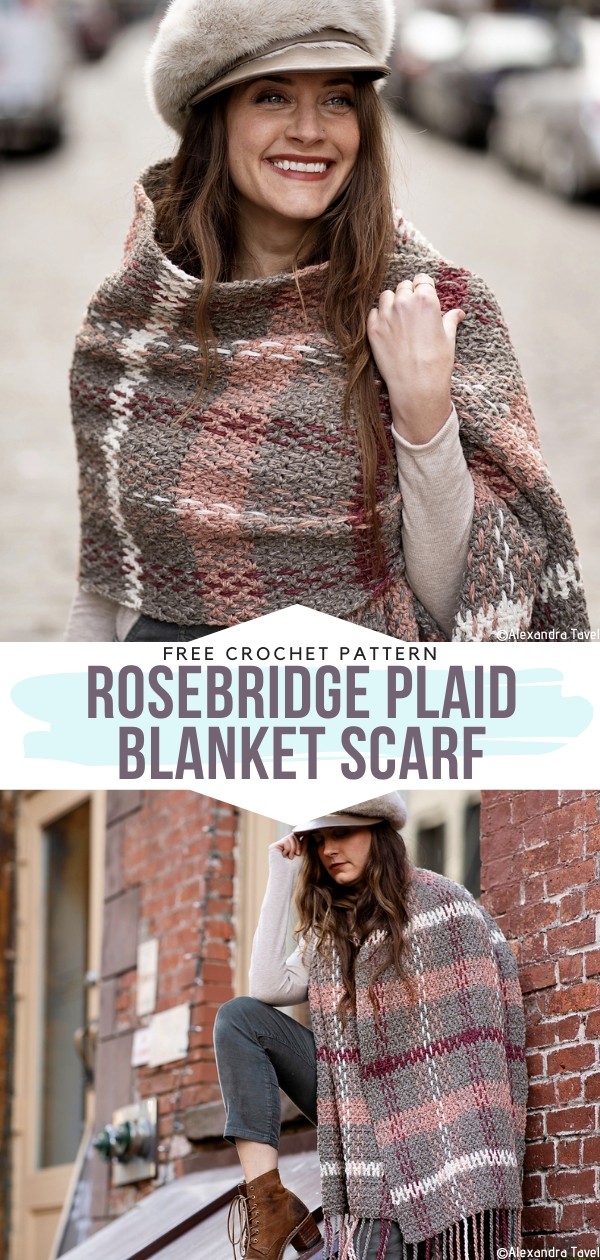 You will find the pattern here. More info here.

Color Pooling Scarf Free Crochet Pattern
If you are not familiar with color pooling, this project might help you learn it! Color Pooling Scarf uses this technique of planned color changes to create an intricate-looking design, when in fact it uses basic stitches. Isn't it cool? It will be a beautiful fall accessory, and you can learn something new!
Level: upper beginner Author: Ashleigh Kiser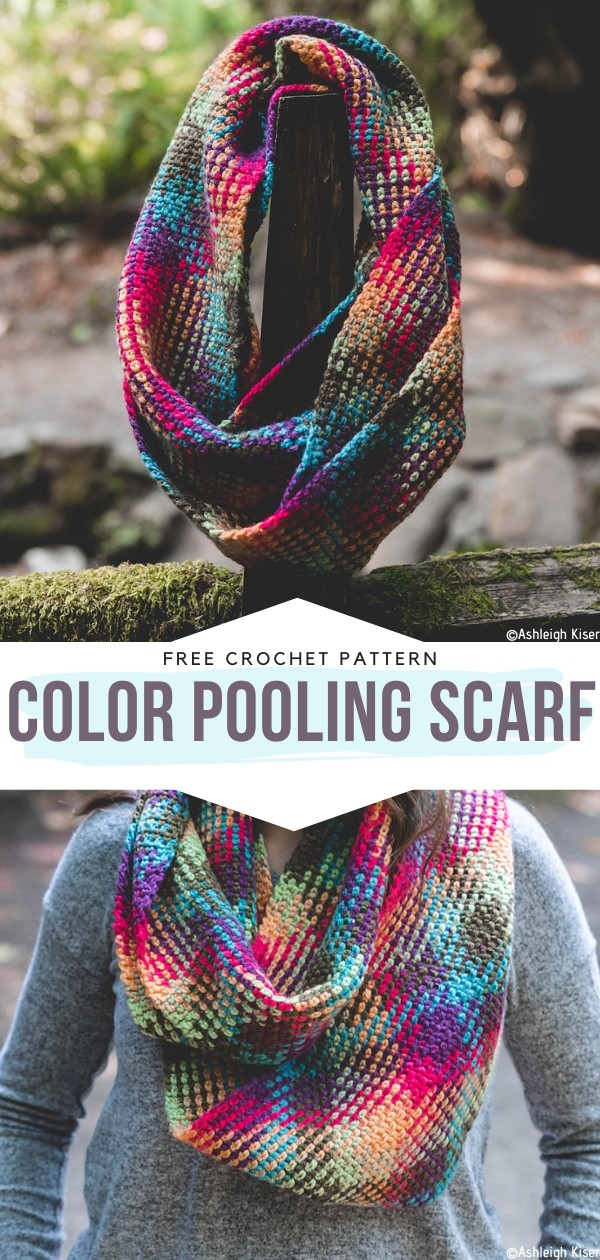 You will find the pattern here. More info here.