Crochet wraps and shawls are unquestionably among the accessories we could use in our wardrobes all year round. This selection of Colorful Winter Shawls was created to help you spice up your outfits and give you some extra energy for the fall and winter season. Vivid colors, rich textures, and long decorative tassels are exactly what you need when the weather turns the world black and white! Check out the free patterns under the links below and follow us on Facebook Fanpage and Pinterest for more creative ideas!
If you need more inspiration, check out our collections of Faux Fur Winter Garment and Chunky Textured Beanies.
Vela Flower Friend Shawl Free Crochet Pattern
I adore this delightful shawl for the softness and the wonderfully rich texture, but also for the trendy ombre effect. Pastel pink blends beautifully with this dark shade of grey, creating a timeless, very feminine combination.
Level: upper beginner Author: Wilma Westenberg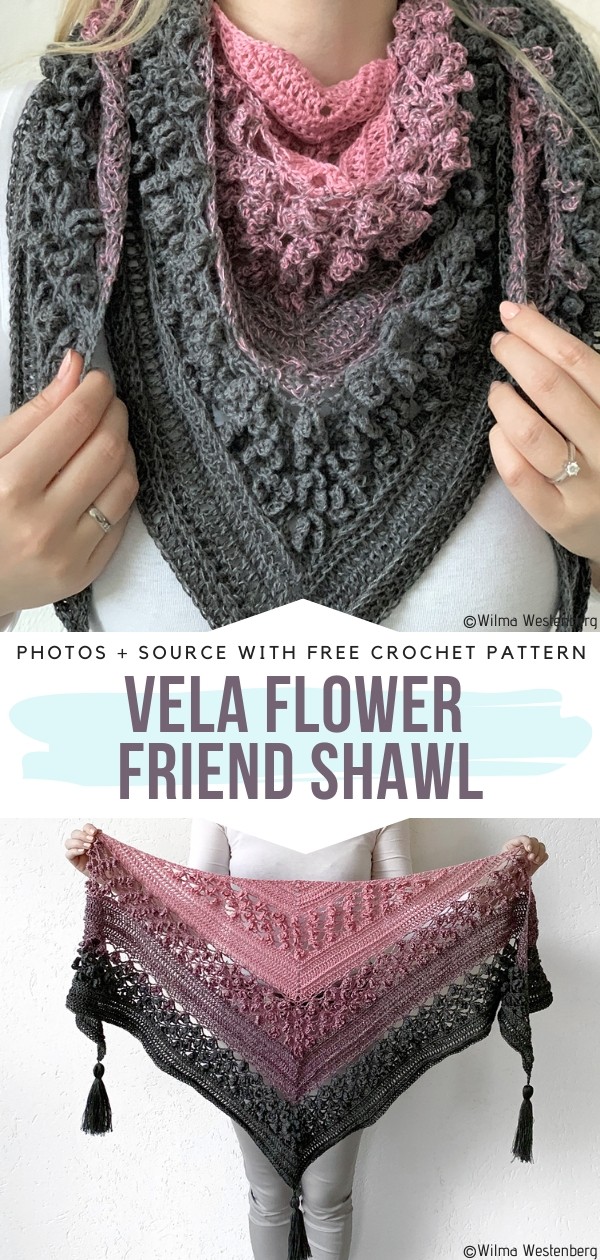 You will find the pattern here. More info here.

Wandering Wings Migration Scarf Free Crochet Pattern
Here is some neon energy to help you survive the white winter! This big chunky scarf will keep you warm inside and out and make you stand out from every crowd. It's lightweight, breathable and so amazingly orange!
Level: upper beginner Author: Amy B Stitched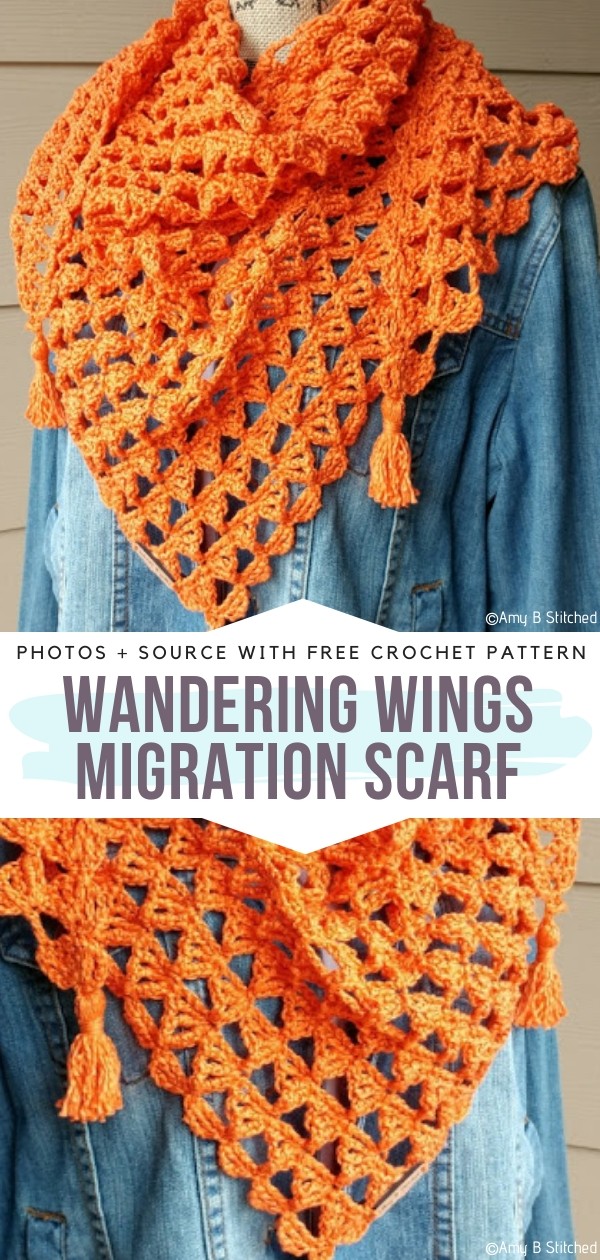 You will find the pattern here.