Adorable Knitted Baby Booties are simple, quick and easy to make. They are the perfect accessory to knit as a baby shower or baby gift especially now while the days are getting cooler. They are soft and delicate as well as very comfortable. These patterns are unisex therefore you can customize them with any color combination. They will certainly look delightful with simple decorations such as fringe or tassels but feel free to add different details too. Such projects are also a fantastic way of using up your leftover yarn which will create colorful designs. So browse through your stash and get creative with these sweet booties. Check out these free patterns under the links below and don't forget to follow us on Facebook Fanpage and Pinterest for more creative ideas!
If you need more inspiration, check out our collections of Adorable Baby Knitted Hats and Sweet Knitted Onesies.
Fringed Moccasin Booties Free Knitting Pattern
Make these simple moccasins in any color you like to keep your baby`s feet warm and cozy. They will look super cute with a contrasting fringe.
Level: beginner Author: marianna mel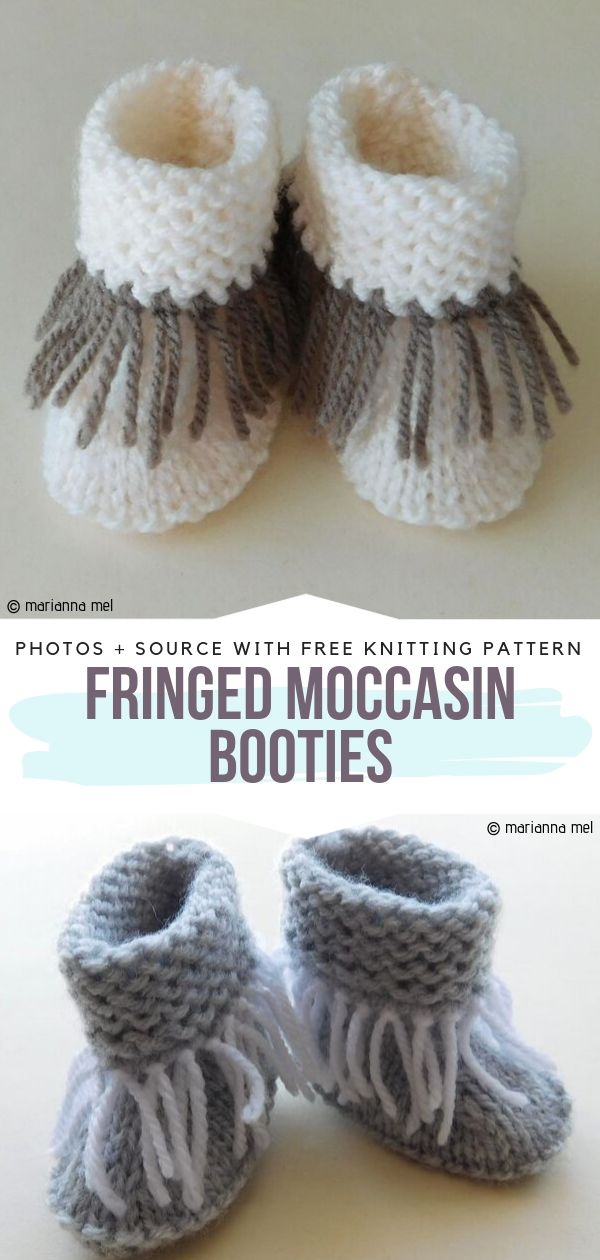 You will find the pattern here. More info here.
Lillebrors Vintersko Free Knitting Pattern
These Scandinavian style booties are pretty easy to make. They are soft and cozy while the addition of tassels adds an adorable touch.
Level: beginner Author: Heidi Pettersen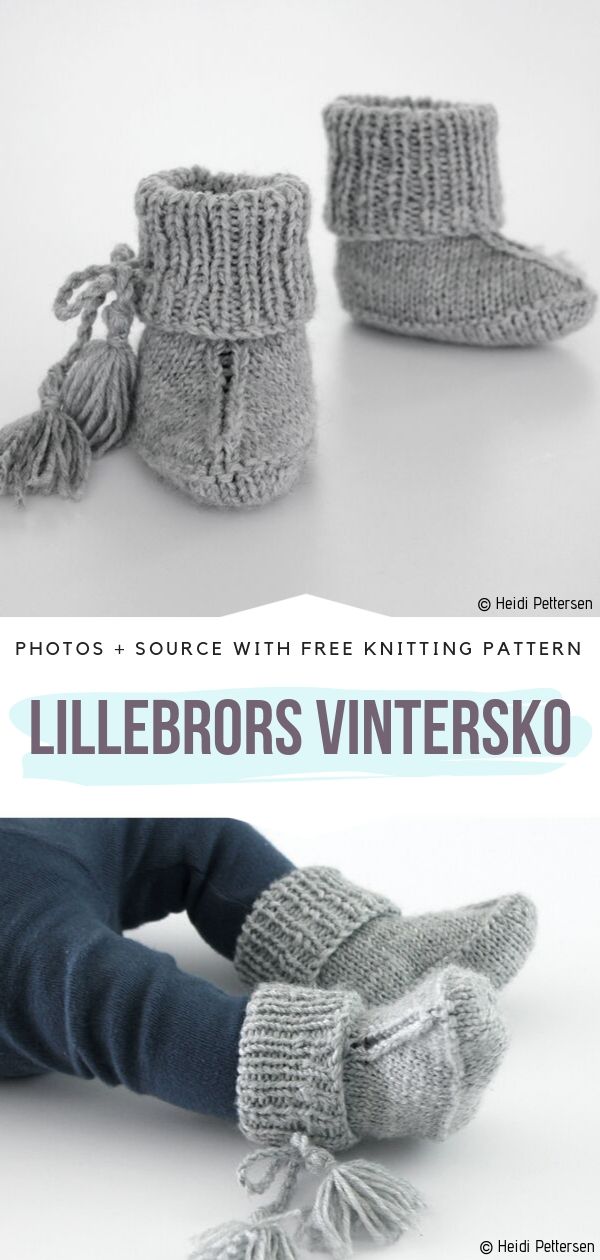 You will find the pattern here.