Who is in the mood for a dose of fresh, creative Crochet Teddy Bear Ideas? All the yarn-loving parents and aunties certainly are! If you have a baby shower on the horizon, you have landed in the right corner of our website today. We have been browsing the Internet looking for the most adorable teddies out there all day! Now we can safely say that we have succeeded. The exemplary patterns we selected are must-haves in your collection, especially if you specialize in baby stuff. You can trust these authors to guide you! Check out these free patterns under the links below and don't forget to follow us on Facebook Fanpage and Pinterest for more creative ideas!
If you need more inspiration, check out our collections of Little Crochet Bunnies and Sweet Crochet Lovey Ideas.
Teddy Bear Lovey Free Crochet Pattern
This crochet teddy bear lovey will win you the title of the baby shower queen! Every expecting parent would cherish a handmade present like that, undoubtedly. Customize the color, consider adding sweet appliques, and decorate the lovey with the baby's name. So simple, isn't it?
Level: upper beginner Author: Knit Paint Sew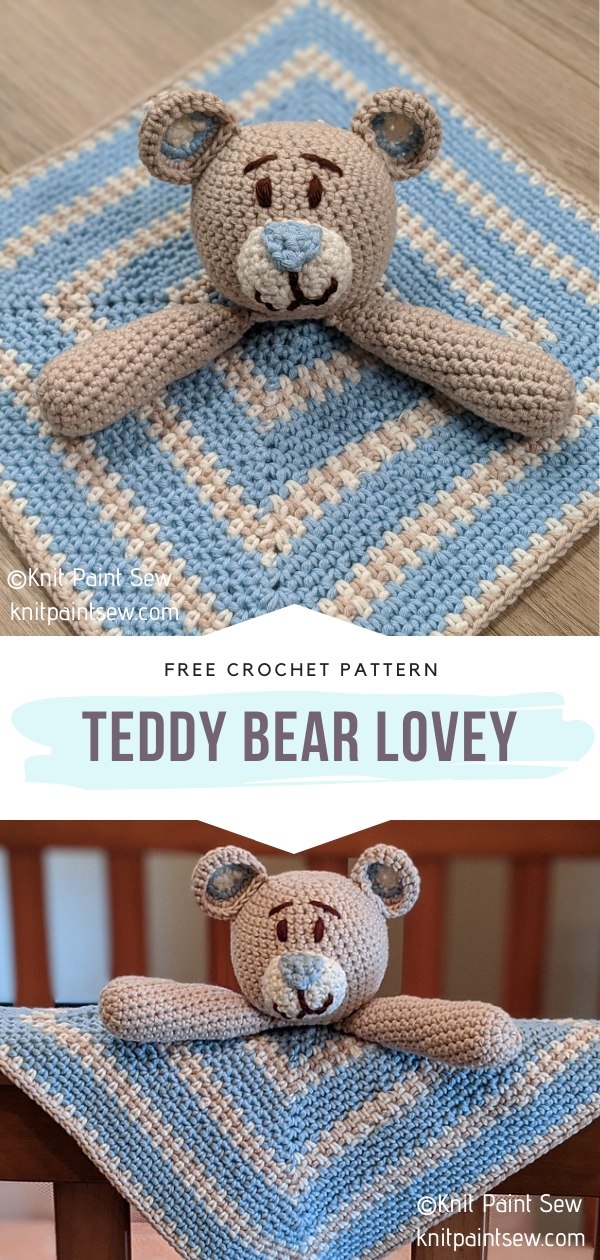 The original pattern and the photos are available on the Knit Paint Sew website here. More info on Ravelry here. 
Alpaca Teddy Bear Free Crochet Pattern
Alpaca yarn makes every project so much better, right? Obviously! Use it for your amigurumi toys to give them this soft, fuzzy texture we all love. This teddy bear by Mari-Liis Lille would look fabulous crocheted in pink alpaca yarn, without a doubt. Will you make a little scarf for your version? It is so sweet!
Level: beginner Author: Mari-Liis Lille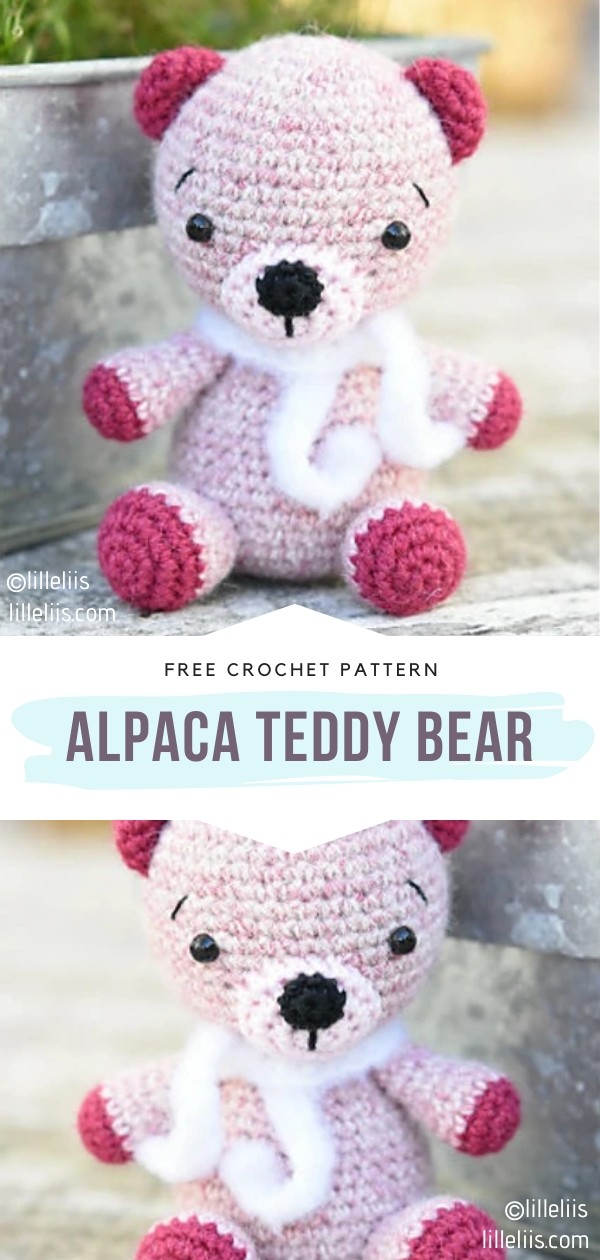 The original pattern and the photos are available on Mari-Liis Lille's website here. More info on Ravelry here. 
Melly Teddy Ragdoll Sleepy Bunny Free Crochet Pattern
Are there any sleepy bunnies in your family? We know what they need for bedtime! These adorable ragdolls by Melanie Grobler are the best cuddling companions you can find. If you are still not familiar with this author's collection of ragdolls, you should check it out ASAP!
Level: intermediate Author: Melanie Grobler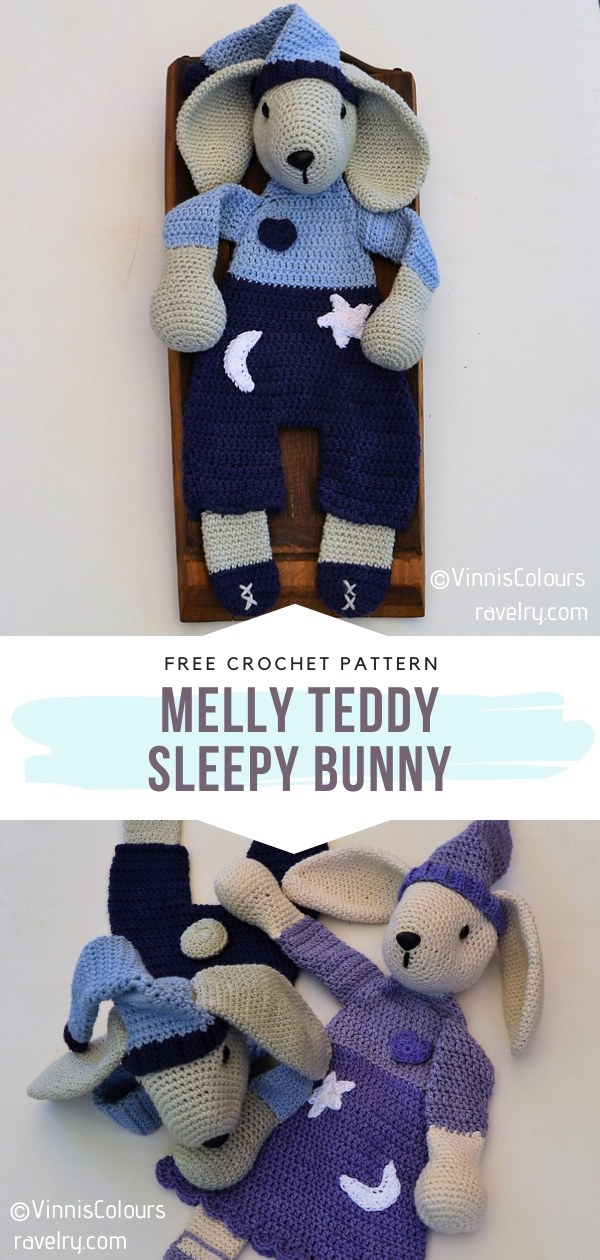 The original pattern is available on the M. and M. Crochet Designs here. More info on Ravelry here. Info about this version by Vinnis Colours and the photos are on Ravelry here.