One of the essentials when you`re having a baby is a blanket. It is a perfect accessory for the cot and pram or to swaddle. It`s harder to choose the right blanket for summer than it is for winter. However today`s collection of Knitted Ripple Baby Blankets combines lightweight with interesting patterns. Ripples create nice flow and texture so your baby will be cozy but also stylish. Moreover these blankets will make a stunning last minute gift for a new baby and baby showers because they easy and fun to knit. Check out these free patterns under the links below and don't forget to follow us on Facebook Fanpage and Pinterest for more creative ideas!
If you need more inspiration, check out our collections for knitters: Simple Knitted Baby Headbands and Knitted Lace Blankets.
Baby Blanket Free Knitting Pattern
This is a beautiful  blanket that will be perfect for summer babies. It`s lightweight and the ripples create a lovely texture that will look best in soft colors such as baby blue or pink.
Level: beginner Author: Bernat Design Studio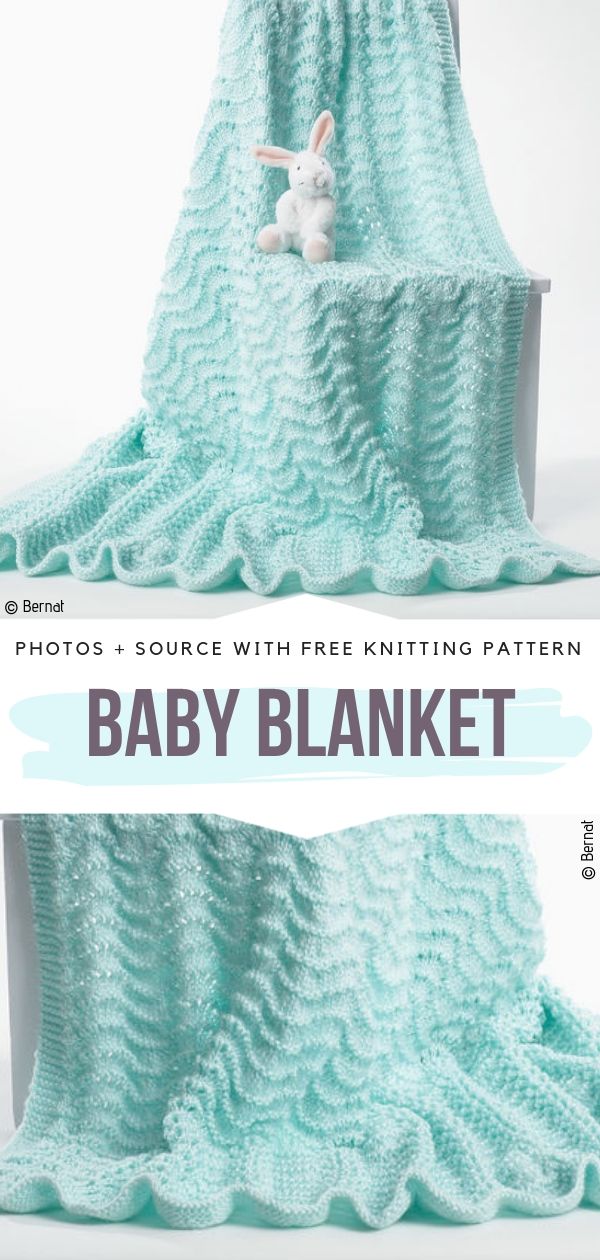 You will find the pattern here. More info here.
Feathered Baby Blanket Free Knitting Pattern
This design looks intricate but it`s quite easy to make.The feathers and ripples provide a great texture that will look equally lovely in single as in multi colors.
Level: beginner  Author: Kaye Smith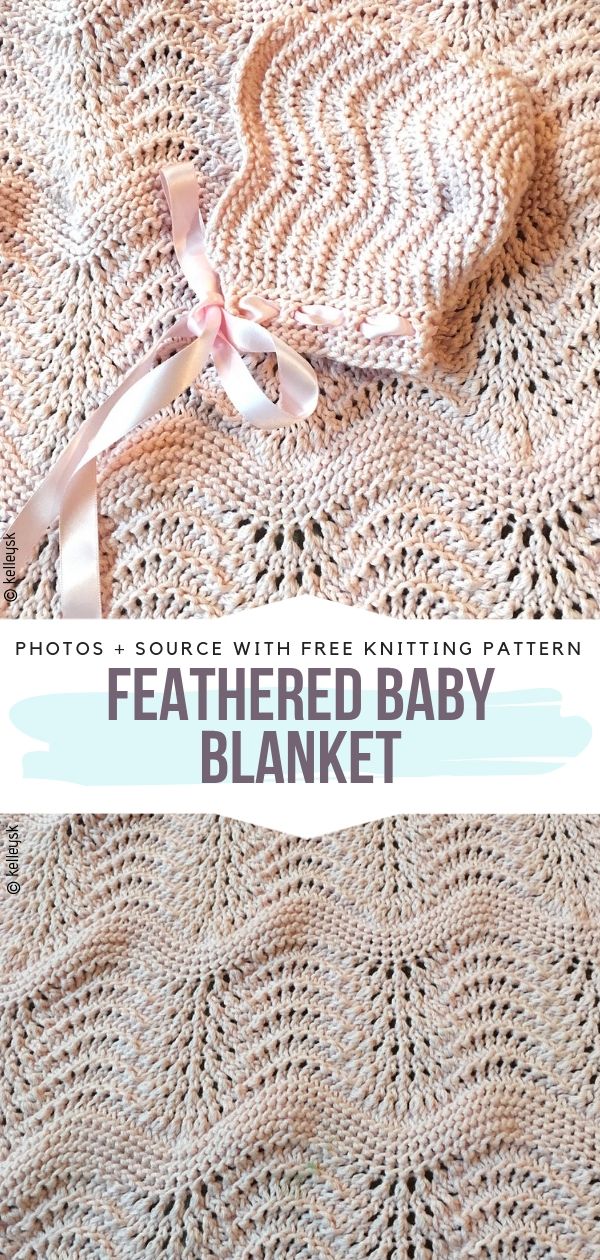 You will find the pattern here. This particular version can be found here.