Welcome, pretty people! What's up? Let's learn something new again today! We bet you've heard about this technique before. We also bet that you've been meaning to try it for some time now! Well, guess what? No more excuses! We've found two awesome authors that will introduce you to the world of Tunisian crochet in the best way possible. Summer is the time of lavender fields and sunsets by the ocean, right? Obviously! The patterns for Tunisian Crochet Scarves in Violets reflect that! This is why we've chosen them as examples for this post, obviously. We are sure you'll be happy with them! Their patterns are so simple and yet so cool! Check out these free patterns under the links below and follow us on Facebook Fanpage and Pinterest for more creative ideas!
If you need more inspiration, check out our collections of Enchanting Shawls and Feminine Shawls.
Zig-Zag Scarf Free Crochet Pattern
Tunisian crochet and ripples? Yes! What an impressive combination! It is easier to learn than it seems and it certainly guarantees beautiful visual effects, no matter what project you use it for. Why don't you start learning by making this pretty scarf by Richard Gartland? This yarn is so pretty! Doesn't it make you think of sunsets by the sea?
Level: intermediate Author: Richard Gartland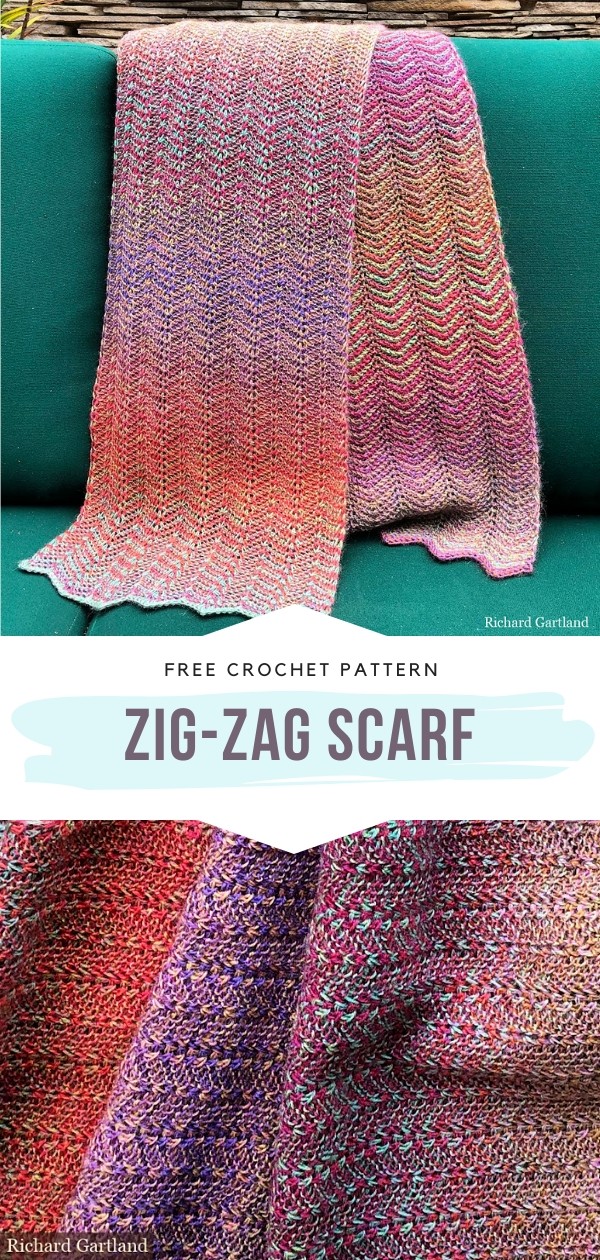 The original pattern and the photos are available on Ravelry here.
Tunisian Simple Scarf Free Crochet Pattern
Are you after the perfect pattern for your first Tunisian crochet project? What a lovely coincidence! This beginner-friendly repetitive stitch is a great starting point, without a doubt. Carolyn Calderon will surely guide you from zero to the Tunisian technique hero!
Level: intermediate Author: Carolyn Calderon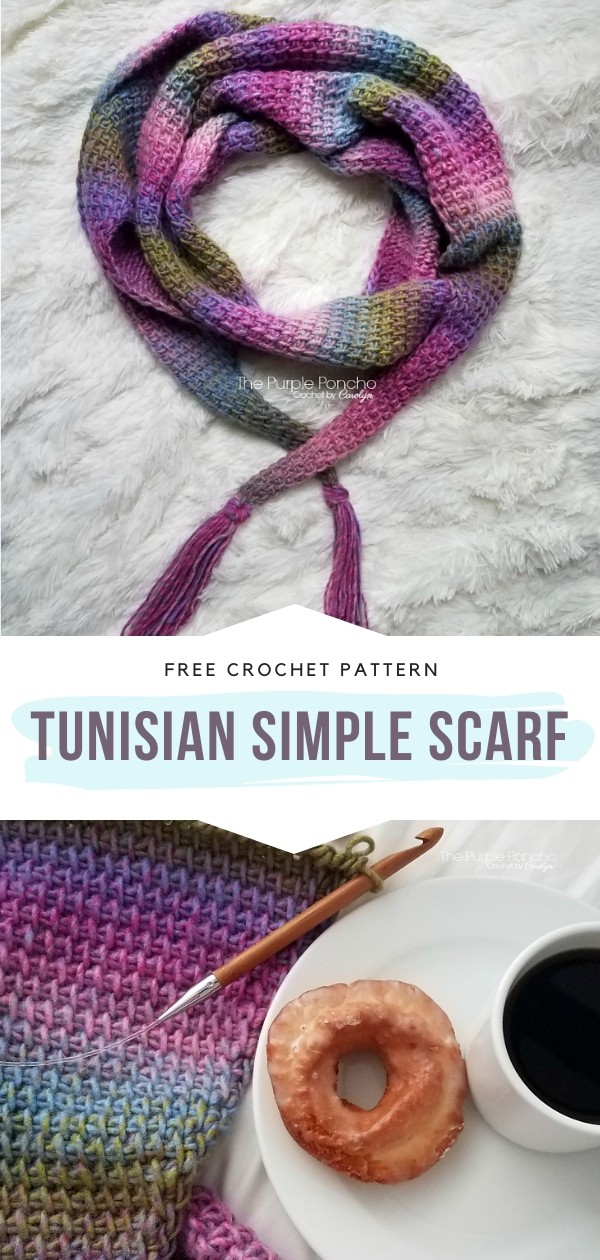 The original pattern and the photos are available on The Purple Poncho here. More info on Ravelry here.