You can never have enough Trendy Pullovers in your closet, no matter the season. Now is obviously the time when we need them most though, right? Therefore, for today we have prepared this selection of chic sweaters in the hottest colors you can imagine. The designs have cool modern vibes to them, without a doubt. Are you going to go for simplicity with a little twist or for a crazy leopard pattern? Let us know! Check out the free patterns under the links below and follow us on Facebook Fanpage and Pinterest for more creative ideas!
If you need more inspiration, check out our collections of Feminine Crochet Sweaters and Comforting Crochet Shawls.
Mosaic Cropped Sweater Free Crochet Pattern
Cropped sweaters are so versatile! They look great mixed with dresses, skirts, and jeans as well. Depending on the accessories you choose, they can look either elegant or super casual. This design will look best in contrasting colors so think about the combinations you like the most and get on with it!
Level: upper beginner Author: Sylwia Kawczyńska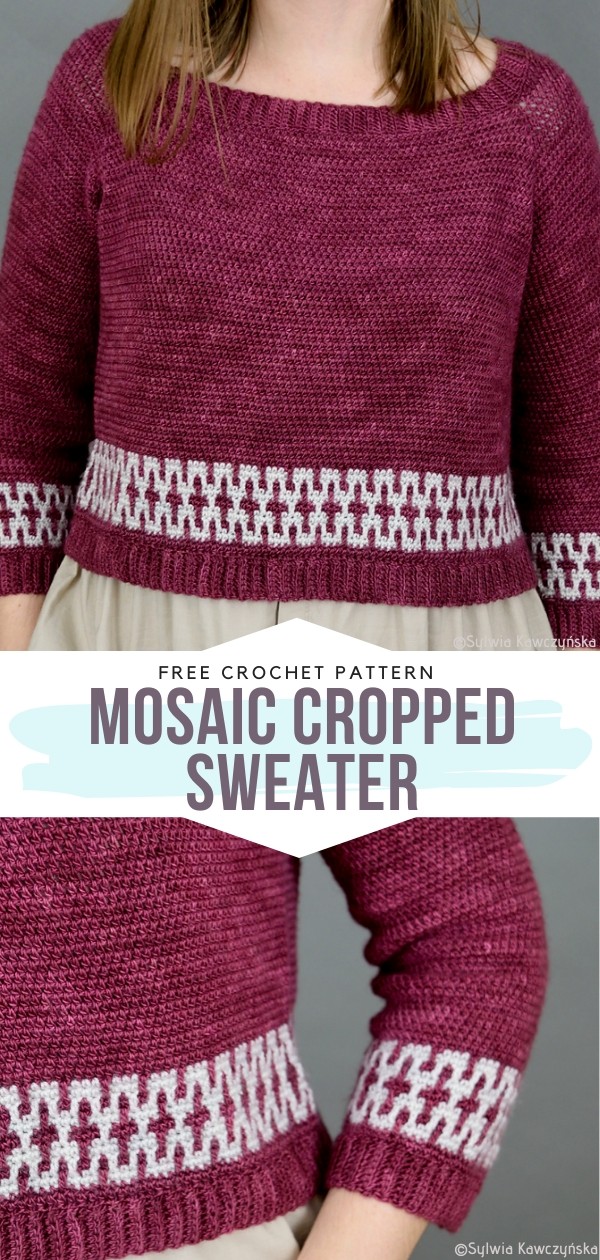 You will find the pattern here. More info here.
Lee's Leopard Print Pullover Free Crochet Pattern
Are you a fan of bold animal prints? Well then, that's great, because they have been back in style for some time now! If you want to show the world that you are a powerful, confident lady who follows the trends, this pullover will do the trick.
Level: upper beginner Author: Lee Sartori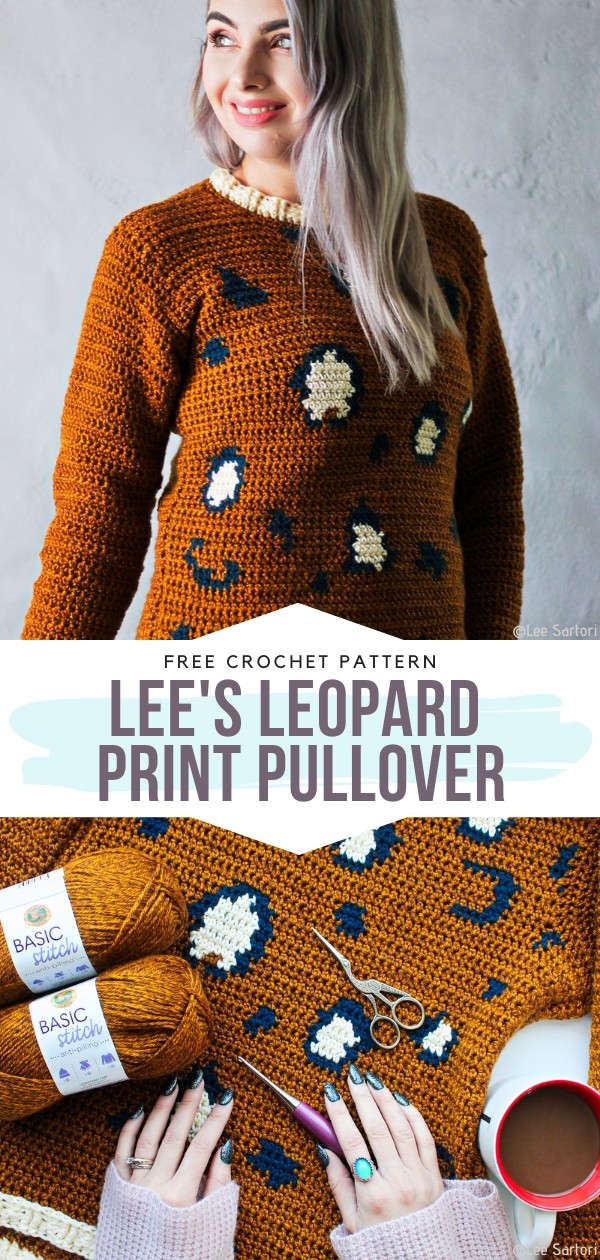 You will find the pattern here. More info here.