Adding texture to your projects is always effective and it also elevates the design. If you`re a beginner you may feel reluctant to attempt cables or other structural patterns. But don`t be! They are not as difficult as they look. These Textured Knitted Beanies will be a great starting point to hone your skills. In addition hats are surely perfect introduction to bigger project. There`s no time to waste because the weather is getting colder and you will surely need a cozy beanie to keep your head warm. Moreover these hats will also make a great gift for your family and friends so why not make them happy as well. Check out these free patterns under the links below and don't forget to follow us on Facebook Fanpage and Pinterest for more creative ideas!
If you need more inspiration, check out our collections of Cable Knitted Cowls and Delicate Knitted Headbands.
October Hat Free Knitting Pattern
Work this beautiful hat in a round starting from the ribbing. Modern cables will give you a stylish look and they will surely feel soft and cozy. Finish it with a pom pom to add it a bit more fun.
Level: upper beginner Author: Sloane Rosenthal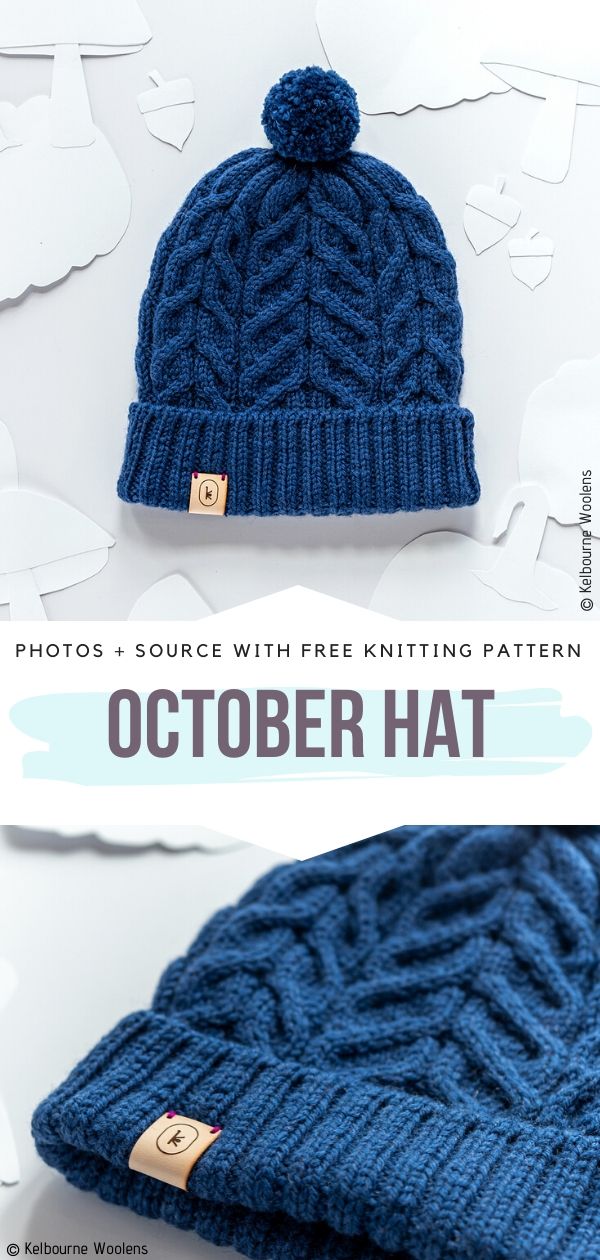 You will find the pattern here. 
Kleger Free Knitting Pattern
This simple beanie will definitely be a stylish accessory this season. Chevrons are timeless and here they alo create a beautiful texture. Try it in single color or go for trendy ombre effect.
Level: beginner Author: Skein Heroine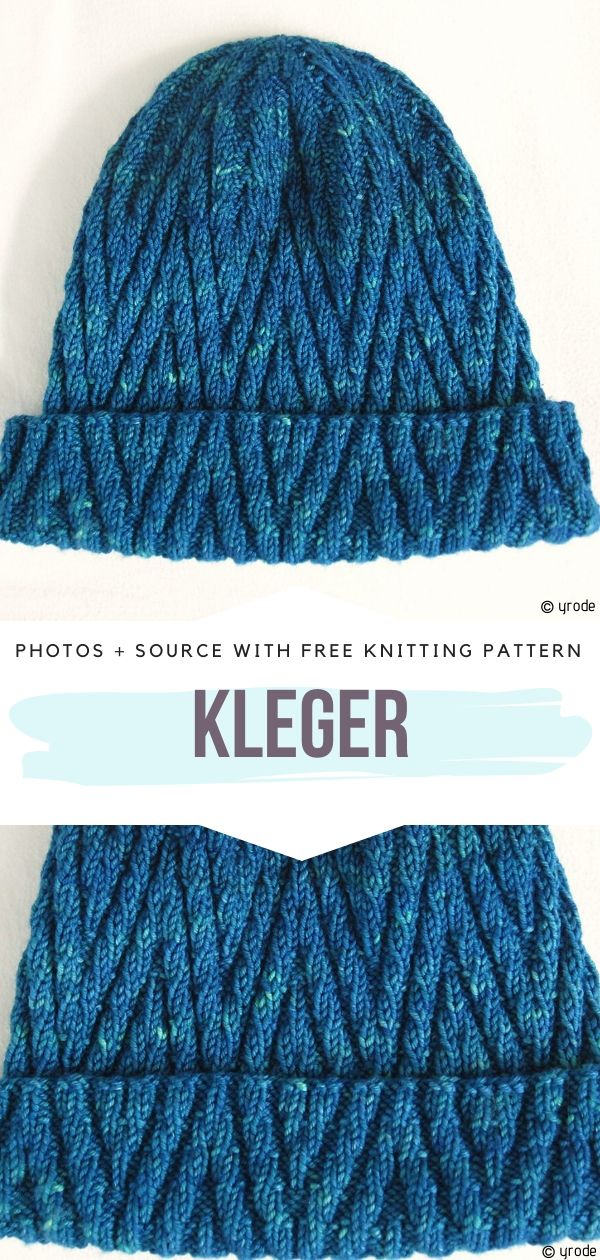 You will find the pattern here. The above version here.