Shades of Gray Beanies with Free Knitting Patterns
Are you looking for knitting patterns for beanies? Gray is undoubtedly the pure essence of minimalism in fashion. And, as we all probably know, minimalism is timeless, noble and more versatile than any other aesthetic or trend. With this exact thought in mind, we have selected the most unique Shades of Gray Beanies that have adorable fluffy pom poms and will certainly keep you cozy and warm. They are basically bound to become your favorite winter accessory this year! Have you already decided which shade of grey speaks louder to you? Check out these free patterns under the links below and follow us on Facebook Fanpage and Pinterest for more creative ideas!
If you need more inspiration, check out our collections of Textured Knitted Beanies and Comfy Knitted Hats.
Portage Beanie

Free Knitting Pattern

This pretty beanie has the most beautiful shade of gray with a hint of subtle light blue. It's truly a dreamy combination that goes amazingly well with the creamy beige of this cute fuzzy pom-pom. How is that for a stylish accessory? Oh, how we love knitting patterns for beanies!





Level: intermediate Author: Alison Green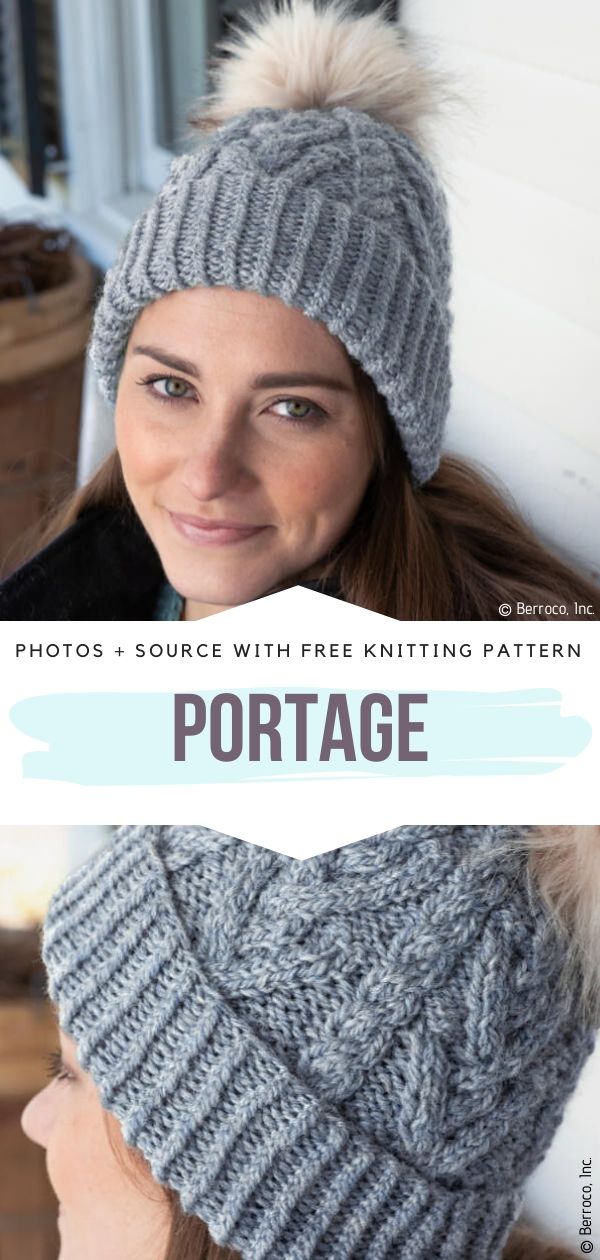 The original pattern and the photos are on Berroco here. More info on Ravelry here.

CC Style Boulder Beanie Free Knitting Pattern
Here's one more minimalist design that is surely going to steal some fashion-loving, knitting-obsessed hearts. The pom pom is even bigger here and looks so wonderfully soft I can almost feel it through the screen.
Level: upper beginner Author: In Stitches – Crochet by SL

The original pattern and the photos are on Ravelry here.

Hoarfrost Hat Free Knitting Pattern
What a beautiful knitted hat! We love how subtle and decorative at the same time these floral motifs are. Alena Malevitch really showed us her creativity here. Are you in the mood to try and recreate her pattern?
Level: upper beginner Author: Alena Malevitch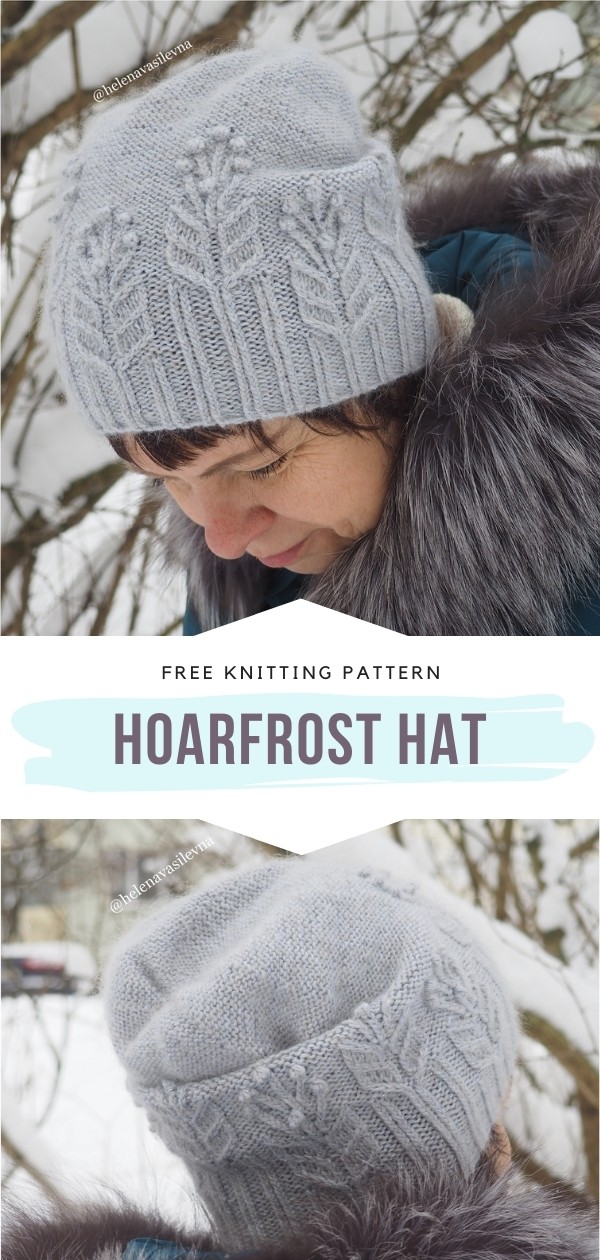 The original pattern and the photos are on Ravelry here.